Brendan van Son first caught my attention a few years back in a rather short interview piece. Unlike most people my age and in the country where I live, I choose not to get my news from CNN, and instead the BBC. I won't make this a comparison piece between the two, but if you are into global travel, BBC travel offers the sagacious man or woman a great deal of news, resources, sources of inspiration, and great photos from all around the world. They also find and bring to light interesting people like Brendan van Son.
Brendan's a freelance travel writer and photographer from Alberta, Canada, if you didn't pick that up from his accent. His University degrees in poli-sci and geography probably serve him well as he navigates intricacies of traveling the globe. On that globe, he can stick about 80 pins for all the different countries he's been to and that list continues to grow, and likely, right now, he's to be found, well, anywhere. Doing what he's done, he's been featured, of course, on the BBC, but also National Geographic Traveler and others.
Given that track record, Brendan's got some good, if perhaps against the grain, travel photography tips he has shared in the video below. There are 8 primary 'hacks' he touches on all focusing on saving space, and saving money. They range from the use of a $5 piece of welding glass in place of high-end ND filters; the use of macro extension tubes to get closer focus on your tele-zooms; using a tripod that can covert to a monopod like his Brian Blue by Three Legged Things; and likely the most controversial: the use of cropped sensor cameras.
Brendan makes no claims that these are going to be the absolute best solutions for highest quality pictures, but that they are things he does to get the most out of limited space, and when he has been able to do what he has, it's hard to argue that they aren't worth taking a shot.
You can find out so much more from Brendan's site on his full list of gear, his tutorials and reviews, travel guides, and even how to find him for workshops. You can also keep closer tabs on his movements and activities on his Facebook.
What's your favorite travel hack he mentioned? And what's one you could share with us?
Sources: ISO1200, Brendansadventures.com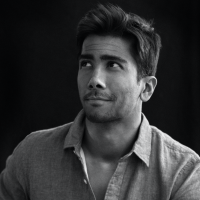 Kishore Sawh
A photographer and writer based in Miami, he can often be found at dog parks, and airports in London and Toronto. He is also a tremendous fan of flossing and the happiest guy around when the company's good.