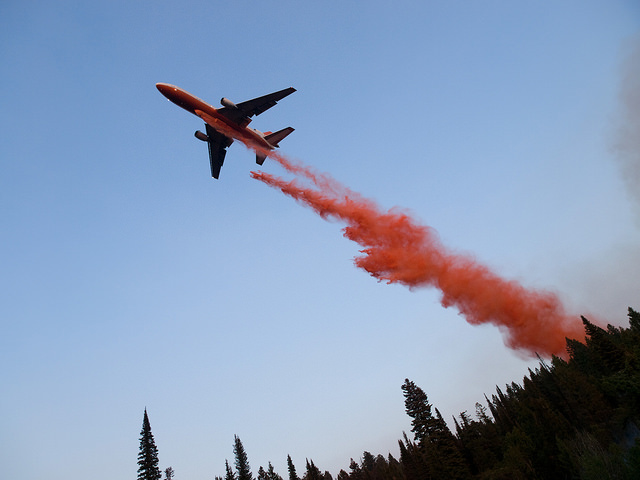 It's wildfire season here in Southern California and over the last few months, firefighters have been hard at work keeping a number of blazes under control. During three major wildfires this summer, drone operators have interfered with firefighting efforts by flying their UAV's above the smoke and flames. This has forced firefighters to delay water dropping aircrafts for precious minutes.
Drones are very dangerous to firefighters and aircrafts that are battling blazes as the risk for collision is high. Tanya discussed this issue in her article, DRONES AND PLANES DON'T MIX! DRONES POSE THREAT TO FIREFIGHTERS, last year. Because drones (UAV's) are considered aircrafts, firefighters are not allowed to take them down, but a law was introduced last week would allow officials to disable any drones that are hindering emergency responders from doing their jobs during a fire. Another piece of legislation that was introduced would be to make flying a drone over a forest fire a misdemeanor, and yet another bill proposed would make it a federal offense – and with comes a hefty fine and prison.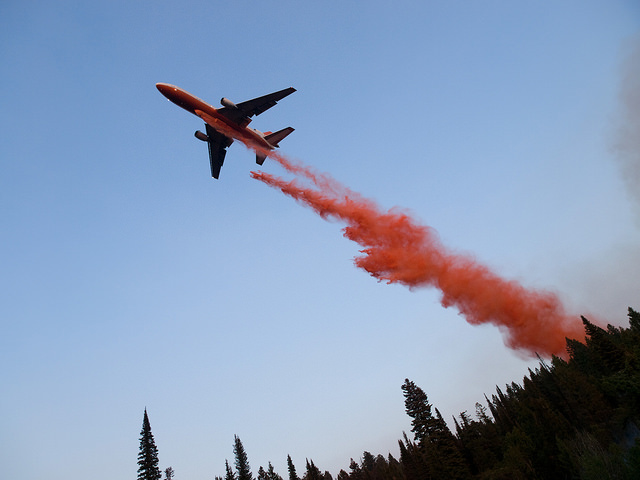 Officials say that the interference of five drones during the recent North fire next to Interstate 15 forced firefighters to ground their aircrafts for 25 minutes. That fire ended up jumping the freeway and destroyed numerous vehicles in its wake.
As for the $75,000 in rewards, $25,000 is being offered for information that could lead to the conviction and arrest of the drone operators in each of the three fires – the Mill 2 fire, Barton Flats fire and the North fire. A tip line has been set up by San Bernardino County officials and those with information are encouraged to call: 1-800-78-CRIME.
[Via Gizmodo]
Hanssie
Hanssie is a Southern California-based writer and sometimes portrait and wedding photographer. In her free time, she homeschools, works out, rescues dogs and works in marketing for SLR Lounge. She also blogs about her adventures and about fitness when she's not sick of writing so much. Check out her work and her blog at
www.hanssie.com
. Follow her on
Instagram