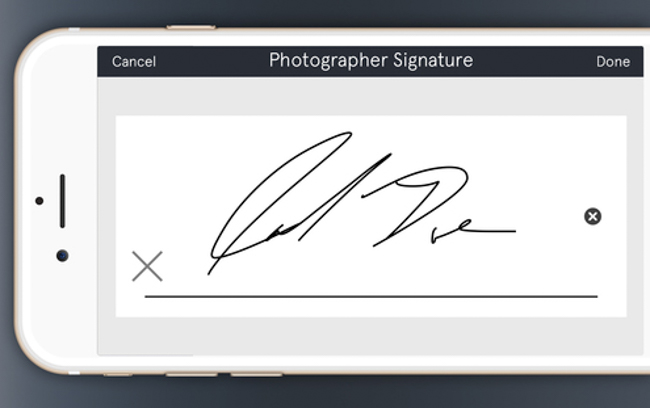 Scams and litigation are more prevalent than ever, and small business owners, including photographers, are falling victim daily it seems. Luckily I've been able to avoid scams and major legal issues during my time as a small business owner. I'm constantly on the lookout for scammers and those who might be trying to take advantage of me, though. Unfortunately, it's just something we have to face these days. I've compiled a list of 6 ways to protect your photography business from scams and litigation so you hopefully will never have to deal with a major legal issue.
1. Meet in Person
In our digital age, we're comfortable making business connections online. We're used to getting inquiries via email and social media. It seems like no big deal to make a business transaction with a total stranger we've never actually met in person. Sometimes I think we are too trusting. My biggest tip for avoiding scams, for both photographers and consumers of photography is to meet and do your business transactions in person.
I realize that for some destination photographers this might be impossible, but you can use your judgment. Have a Skype meeting. Find out where they found out about you (were they referred from a mutual friend or past client? Then they're probably legit). Never agree to collect more money than you're asking for your services in order to help your client pay another vendor (that's a total red flag!) and always stick to your preferred method of payment. You're generally safest with a credit card or cash.
For awareness, here are a few examples of photographers getting scammed by vendors or clients they had never met in person:
FILM PHOTOGRAPHER SCAMMED BY CON ARTIST – AN INTERVIEW WITH POLLY CHANDLER
PSA: DON'T GET SCAMMED | PHOTOGRAPHER GETS ROBBED BY ONLINE PRINT WEBSITE
2. Safeguard Your Personal Information & Online Reputation
I recently read about a scammer who used the address of an actual well-known photographer to scam a client. The scammer was pretending to be this photographer, collected a large deposit and told the clients to show up at this photographer's address. Of course the photographer had no idea any of this was going on until the clients showed up at her home address demanding to have their photos taken and then threatening to call the police when she swore she had no idea what was going on! If you work from your home, it's probably best to not list your home address, personal phone number or any other identifying information online. Check all your social media sites, website, and any other online profiles to make sure your address isn't public. Consider getting a P.O. Box instead of giving out your home address.
Another common scam being used to hurt photographers is a type of blackmail where a scammer leaves a bad review on various sites online and then forces the photographer to pay to have it removed. Our reputations can make or break us in this business, so this is a serious scam and could cause a lot of permanent damage to your business. Read more about this scam here:
BEWARE OF NEW 'BAD REVIEWS' EMAIL SCAM TARGETING PHOTOGRAPHERS
Thankfully, there are things you can do to repair your online reputation without having to pay out to these blackmailers. Many review sites will allow you to respond to reviews, so at least you can defend yourself against fake reviews. Click here for tips on handling bad reviews from smallbiztrends.com.
3. Buy from Reputable Sources
I only have one gear buying regret and, thankfully it wasn't a very expensive one. I bought a lens from a local gal from a Craiglist ad, and it has never worked quite right. I suspect it had been dropped in the past, and she wasn't honest with me. Your best bet for making sure you don't get scammed when buying gear is to buy from a reputable source. Shop at your local reputable camera store or from a well-known online retailer like B&H Photo. Even if I'm shopping at Amazon.com, I try to buy from B&H or Adorama.
Check out more details about buying safely in this article by our resident Gear Guy, Matthew Saville: HOW TO SPOT A SCAM: MUST-READ CAMERA BUYER ADVICE!
4. Have a Contract (and Understand What it Means)
Unfortunately, I can't tell you how many times I've been burned in business because I didn't have a written contract. Verbal agreements will not protect you. They will not establish expectations. They will not make sure you get paid. In the end, you will lose and lose again if you don't have a written, signed contract before you even agree to do a job.
I suspect many photographers (like myself) skip this step initially because #1) they assume people are honest and will do what they say they will do, #2) they aren't sure what to put in a contract or where to get one and/or #3) they don't want to spend the money to hire a lawyer to draft them up a legal contract that would actually hold up in court. Thankfully there are plenty of resources out there to help us along with creating our contracts.
The Law Tog is a fantastic resource for photographers wanting to learn more about the laws pertaining to their photography business. It's also the best place to buy a pre-written contract template drafted by an actual lawyer who is also a photographer. Buying a template and then hiring a local lawyer to look it over is much less expensive than having one drawn up from scratch. Rachel Brenke, founder of The Law Tog, offers so much free advice on her website, too. I highly recommend you check it out! I just downloaded her Commercial Photography contract, and it covers every term I could think of and many I didn't even think of at all.
Here are a few other resources for protecting yourself with contracts:
COPYRIGHT INFRINGEMENT: HOW TO PROTECT YOURSELF WHEN YOU 'WORK FOR HIRE'
REVIEW: WHY EVERY PHOTOGRAPHER SHOULD USE CONTRACTS | THE LAW TOG PORTRAIT BUNDLE
FREE PHOTOGRAPHY CONTRACT TEMPLATE
PHOTOGRAPHER BEING SUED FOR $500K BY MODEL FOR MISUSED/STOLEN IMAGES
5. Have a Model Release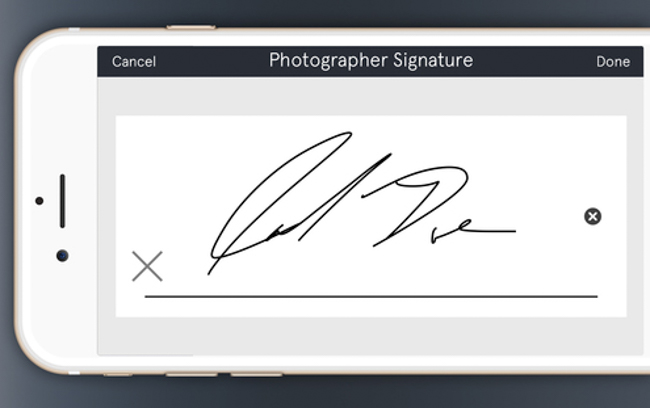 Having a model release is so, so important. Even if no money is being exchanged, if you intend to show or publish your images anywhere, you need permission from the people being photographed. I find this to be especially important when photographing kids, business professionals and especially if you're creating intimate or nude photos for a client. They may not want those images to be shared with anyone. Not all parents are comfortable with their kids' images being shared online. This can be cleared up with a model release.
Get permission first, and then you won't run into any hard feelings or legal issues. The one and only time I have run into a problem with a model release was when I did a commercial shoot and didn't have every single employee sign a release. I assumed having a release from the business owner was enough. Shortly thereafter, an employee left the company and didn't want her image to be used anywhere. Unfortunately, the company brochures and website and other collateral had already been created with her image in the group shots. That was an expensive mistake. Don't let it happen to you! Many of the bundles at The Law Tog include a model release, FYI.
Here's more helpful information about model releases:
SHAKE APP CREATES IMAGE/MODEL RELEASE FORMS ON THE FLY FOR FREE
SNAPWIRE'S 'RELEASES' IS A FREE MODEL & PROPERTY RELEASE APP LEAVING NO EXCUSE NOT TO USE THEM
FREE MODEL RELEASE FORM TEMPLATE
6. Have Insurance
If you don't have liability insurance yet, get on the phone now and get some. The prospect of choosing an insurance plan was overwhelming for me, so I found a local broker to help me find the right plan for my needs. Many photographer organizations, like PPA, offer insurance with membership. Just check the terms carefully to make sure they are right for you. I've never had to make a claim on my insurance but just knowing I have it gives me peace of mind going into any situation.
If I'm photographing on private property, interacting with babies or kids, working with businesses, shooting at a wedding venue or renting a studio that requires liability insurance, I'm covered! Not to mention coverage of my own gear and equipment. I've invested thousands of dollars in my gear, and I want to make sure I'm covered in case of an accident or theft.
Here are more detailed articles about insurance:
INSURANCE FOR PHOTOGRAPHERS: OPTIONS AND TIPS FOR PROTECTING YOUR GEAR
IS YOUR PHOTOGRAPHY BUSINESS PROTECTED AGAINST 'WEDDING INSURANCE?'
Conclusion
Save yourself a lot of headache and money by being educated about scams, having a solid contract and insurance and you'll be able to sleep more soundly at night. If you can just stop editing and tear yourself away from the computer at a decent hour, that is. Nighty night!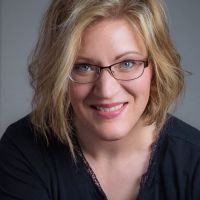 Tanya Goodall Smith
Tanya is the owner of WorkStory Branding Photography in Spokane, WA. Businesses hire her to create story-telling content that sells their high end products and services. She also teachings photographers her unique business model for making serious money as a corporate and personal branding photographer. Find her at
workstoryphotography.com
and
workstoryeducation.com