Failure is often the precursor to success, but in the long-run it's the only way to grow. We've seen history repeat itself time and time again, trends come back from the dead to haunt us and businesses keep making the same mistakes over and over again, failing to capture a core audience amongst a flooded media platform.
Join Premium
Here is a short list of marketing tactics taken from our Photography SEO & Web Marketing Workshop that you may want to avoid simply because they will push your audience members away or hinder you from reaching your targeted audience.
1. sales-y posts
No one likes to be pitched to, just ask any telemarketer out there. Try and keep your posts informative and interesting without sounding too much like you are selling your products. If you have a sale going on encourage engagement instead of promoting your service.
Asking users to tag friends who may be interested or comment below with a suggested question in the caption will stimulate a conversation instead of stimulating their finger to scroll past your image.
We devised the C.H.A.I.R.E.D acronym   to help curate interesting and relevant content. Following these guidelines keeps your job hassle-free and lets you focus on something other than keeping your caption game strong – see more in SLRL Premium!
2. irrelevant hashtags
One of the easiest traps photographers fall into is the Instagram popularity contest. Using hashtags like #instagood, #pictureoftheday, or #like4like are so 2009. We've had success with Focalmark, a site/app that generates hashtags based on popular categories that are relevant. The more relevant the hashtags, the higher chance of being featured on the Explore Tab on Instagram and within the niche set of users browsing popular terms.
3. avoiding video
With over 74% of media encompassed by video, it's high time you start thinking of ways to showcase your services and images in video form. Most avoid using video at all because it takes a bit more effort to craft an interesting, non-sales related video, but don't let that deter you from garnering the interest of millions of users on social media platforms.

Try making viral videos that engage and encourage conversation on your social pages. The example above was made using Animoto's latest video marketing platform which makes it simple for photographers to sell & showcase their services. The goal is to get people inspired or have them share to get more reach and visibility. With Facebook launching an individualized tab on mobile for video viewing now is the time to act in formulating a marketing video strategy.
4. not solving your clients' problem
We've learned from Pinterest that finding and solving a clients' need is ideally the purpose of marketing. Wedding photographers have it easy in this regard because their work can be used as inspiration to many brides out there pinning their dreams. Take a moment to understand what your target audience's main issue is and solve it with the media you put out on the internet.
5. too many posts
The age-old lesson of quality over quantity. Don't focus on inundating people's feeds with your images thinking that's what is going to get eyes on your page. Posting on Instagram more than once a day is even risky at this point with algorithms bumping popular posts over chronological order. At some point, you will run out of content and throw up all of your good stuff simply because you want to show off isn't worth the minimal payoff.
6. failing to use proper seo
How will you be found if you can't be searched? Our TUTI acronym spells it out SEO for photographers pretty clearly:
T – Titles: A good title for SEO purposes should contain your keyword first
U – URLs: Most content management systems like WordPress or Squarespace allow you to set your own URLs.Like titles, make sure the URL has your keywords first.
T – Text: Find excuses to mention your keywords throughout your post without "keyword stuffing." Keyword stuffing refers to an SEO tactic that Google penalizes in which content creators unnaturally over-utilize keywords in an attempt to rank higher in search engines.
I – Images: It's surprising to see how many of us are not following best practices when it comes to uploading, naming, and displaying the images on or site.
Google Keyword Planner is a free resource that many business owners fail to utilize but can really revolutionize how people find you and increase your organic reach. Blog posts and website content should be properly thought out and work as a well-oiled SEO machine without you having to pay for Adwords.
Join Premium
For more marketing tips & tricks check out our Photography SEO & Web Marketing Workshop in the SLRL Store and in SLRL Premium!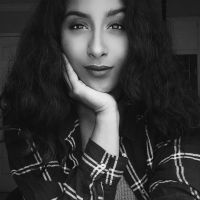 Shivani Reddy
Shivani wants to live in a world where laughter is the cure to pretty much everything. Since she can't claim "Serial Bingewatcher" as an occupation, she'll settle for wedding/portrait photographer at Lin and Jirsa & marketing coordinator here at SLR Lounge. For those rare moments when you won't find a camera in her hand, she will be dancing, eating a donut, or most likely watching Seinfeld. Follow her on Instagram:
@shivalry_inc