We're in the midst of an exciting time in photography. Established brands such a Canon and Nikon are producing great cameras and lenses but they are being pushed to offer more, and to innovate due to the pressure from rising brands such as Sony, Tamron, and Sigma. Furthermore, the disparity in quality between the anchor brands is greatly diminishing, and in some instances, nonexistent.
As an obvious example, DxO Mark recently ranked the Sigma 85mm 1.4 ART higher in their metrics than the vaunted and $4,500 Zeiss Otus 85. The great benefit, of course, is that we have more choice, but there is still room for more, and with the broader adoption of Sony E-mount cameras it would seem this is an arena where brands like Tamron and Sigma can really beef up the competition and grab more marketshare by offering great choices at more 'competitive' price points.
Here are six lenses that Tamron and Sigma should introduce to Sony E-mount system.
Aps-C lenses
The Sony a6xx series is a popular line of cameras for good reason. It offers stunning images and class leading video features at a great value. However, it is still a relatively young mount and doesn't yet offer the higher quality lenses that many desire for their work. Here are a few lenses that Tamron and Sigma could make to fill in the gaps.

1.) 17-50mm f2.8 – ($650-$800)
A high-quality standard zoom would be a perfect pairing with Sony's APS-C lineup. Right now, a fast lens that covers these keys focal lengths is missing. This lens will undoubtedly be a bit a larger, but size hasn't stopped Sony users from adapting or using larger lenses (Sony G anyone?). Currently, there are no zooms with a constant aperture faster than f/4. So, its reasonable to think that the benefits of a natively mounting lens would trump that concern.
 2.) 55mm f1.4 – ($500-$700)
If either lens maker wants to shake things up a bit this would be the way to go. Sony seems unlikely to provide a portrait lens made for their cropped sensor camera anytime soon faster than 1.8 (Sony 50mm 1.8 OSS is closest), but looking at the popularity of Fuji and their 56mm 1.2, there seems to be room to compete in this segment of the market.

3.) 55-200mm f4-5.6 – ($350-$650)
Sony's crop-sensor range lacks options that provide reach with speed. Their options are really the E 18-200 3.5-6.3 OSS or the 55-210 4.5-6.3 OSS. While both are good because the cameras are, neither are particularly bright nor fast. A lens in this range that auto-focuses well enough to keep up with the a6500 would make a lot of shooters happy – even if more expensive because it just doesn't exist.
Full Frame lenses
The a7 series has a lot going for it and it will only continue to grow and pull professionals away from CaNikon, especially if what the rumor sites are saying have merit. It takes a lot to pull pros from their beloved brands but here are some options to make that choice easier.

1.) 24-70mm f2.8 ($1400-$1800)
Sony has a huge gap of $1,100 between their G-Master lens and their "budget" 24-70mm f4. A well priced alternative at f2.8 will be extremely attractive to Sony users and anyone pondering a switch to Sony.

2.) 70-200mm f2.8 ($1300-$1900)
Here in this range Sony has another huge gap between their f2.8 and f4 versions that scream for competition; around $1,500 dollars, and that amount would allow either lens manufacturer to price aggressively and still be viewed as the cost-effective option. Tamron recently announced the update to their 70-200mm at $1,299, and it's hard to think that an E-mount version would not sell incredibly well.

3.) 24-105mm f4 ($900-$1200)
This is a familiar focal length that covers a wide range of needs and it is completely absent from the Sony E-mount lineup. This all around lens would be great for video and stills. With the ISO performance of Sony cameras, f4 might be more than enough.
What lenses do you think Sony is missing, or perhaps what lenses do they have that you think Sigma could do well to compete with?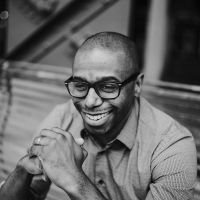 Wendell Weithers
Wendell is based in Atlanta where he shoots events, portraits, and food photography. He also supports his wife Andrea as she runs their cake design business, Sweet Details. Instagram:
Wendellwphoto