Canon 5D Mark IV owners take note, new firmware is available for download now that will fix a handful of bugs. It may not be the much-anticipated official C-LOG support, but photographers who have had any of the more serious issues that have been addressed will surely appreciate this update.
Firmware Version 1.0.4 has addressed the following:
Fixes a phenomenon in which a red-colored area may appear at the bottom-center of a captured image when shooting in bulb mode or during a long exposure.
Fixes a phenomenon in which the autofocus may not respond when the autofocus is initiated via pressing the shutter button, the AF-ON button or the AE lock button when configured in the custom control menu.
Enhances the reliability of communications between the camera and SD card.
Fixes incorrect wording on the Finnish language menu screen.
A few of these bugs have the potential to really mess up an important shoot, so even if you haven't encountered them, it's a good idea to update your firmware preemptively. An SD card failure is a sure way to ruin a good time, and if your autofocus doesn't respond at a key moment in say, a wedding, you'll really wish you had installed the update.
While it isn't exactly the most exciting update for anyone who doesn't speak Finnish, it does address some important issues and is rumored to be "the calm before the storm," the update before a major one that will have everyone talking.
You can download the firmware update from Canon's site here.
via Canon Rumors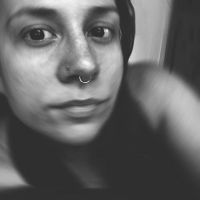 Holly Roa
Seattle based photographer with a side of videography, specializing in work involving animals, but basically a Jill of all trades. Instagram:
@HJRphotos