In the sub-$4,000 HD cinema camera market, the Canon 5D mkII and mkIII have been the de facto standard for the last several years. They are so popular among established and aspiring filmmakers that an entire segment of HDSLR and accessories were created. Practically every major camera companies, including Leica, now offer 1080P HD in at least one of their cameras.
But the one company that few people expect to enter the realm of the sub-$4,000 HD cinema camera market is Blackmagic Design. Their new Blackmagic Cinema Camera (BMCC) boasts superior spec compared to the Canon offerings, including 2.5k image sensor resolution vs 1080p, uncompressed RAW video format, and a whopping 13 stop dynamic range.
So has the Canon 5D been dethroned by the Blackmagic Cinema Camera? Take a look at this incredible and comprehensive comparison video by One River Media and judge for yourself!
Comparing the Cinema Camera & 5D Mk III from OneRiver Media on Vimeo.

Now, if you truly want to see the difference between the two cameras with the highest image quality possible, I highly suggest to download the original 1GB movie file, since it has almost no compression artifacts.
Background: This video compares the Blackmagic Design Cinema Camera and the Canon 5D Mark III in several tests. This includes dynamic range, sharpness, pushing levels, banding, artifacts, rolling shutter, chromakeying, wide/telephoto lengths, DOF (depth of field), low light, macro blocking, contrast, and more.
Thanks for watching. Hope this is as informative for you as it was for me making it.

– Marco Solorio
Be sure to read more at One River Media's Blog.
You can pre-order here for the Blackmagic Design Cinema Camera with EF Mount or the Blackmagic Design Cinema Camera with Micro Four Thirds Mount.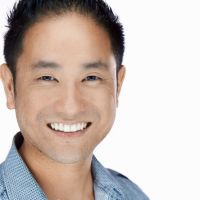 fotosiamo
Joe is a fashion and commercial photographer based in Los Angeles, CA. He blends creativity and edge with a strong style of lighting and emotion in his photographs.