Welcome to our roundup series where we will hit on several gear news and rumor topics each day. This gives you a chance to get caught up on all of the day's news and rumors in one place. Make sure to check back daily for the latest gear news, rumors, and announcements.
50+ MP Sony Camera Coming Soon?
The A7R II is currently Sony's highest MP sensor at 42MP, but if a new rumor is correct, it sounds like Sony could have a camera coming soon that may break that 50MP mark! According to the new report over on Sony Alpha Rumors, this 50+ MP camera could come to market within the next few months.
Oh, and what's more, the source of this rumor is none other than the same source that slipped SAR, the initial tip regarding the A7R II, lending a lot of credence to this rumor. We don't really know anything about this camera other than that the source says that it will break the 50MP mark and that its performance will surpass that of the Canon 5DS and 5DS R.
There have been some rumblings over the last week or two about a top secret Sony camera. This would certainly fit that bill if it turns out to be true. Now the interesting question here is which Sony camera series will this camera fit into, the A-mount, E-Mount, or will it be a fixed lens RX camera?
Personally, I highly doubt it will be an RX camera. They literally JUST announced the new RX1 model, so it would seem odd to announce another – with more megapixels, so soon. An A-mount camera is a possibility, but it just seems so unlikely given Sony's apparent disregard for that system of late. That said, an E-mount version, which would compete directly with the A7R II doesn't seem to make sense either…Unless this ends up being that long rumor 'true pro' A9.
It will be interesting to see how this rumor pans out.
Fuji X70 Being Tested In the Wild?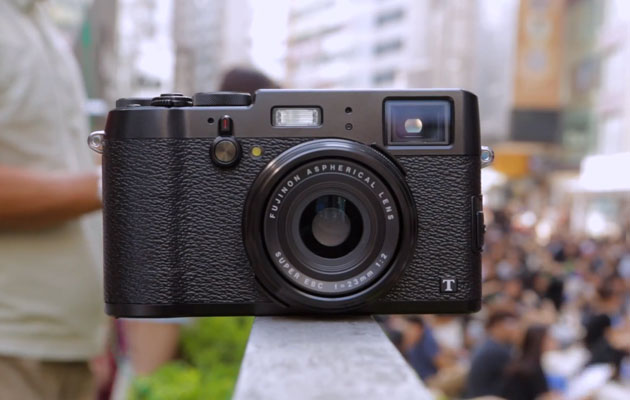 According to some new reports out of Fuji Rumors, it appears that the long rumored X70 camera is being tested out in the wild. It is likely in the hands of Fuji-sponsored photographers being tested and used to create imagery for the camera's launch.
For those that don't remember, the X70 is one of the older rumors from the Fuji camp. It was originally thought to have been developed and then put on ice by Fuji for some undisclosed reason. Well, if this rumor is correct, it appears that Fuji has decided to thaw it out and serve it up.
The X70 was rumored to be a cut-down X100 with a slightly smaller form factor and without an EVF. Fuji is rumored to announce its next generation of cameras, the X-Pro 2, and its next-gen sensor in January. This X70 is expected in the first half of 2016 according to the rumor.
It seems likely then, assuming this rumor is legit, that the X70 could feature the latest Fuji sensor. It could also be one last camera featuring the old X-Trans technology; this could go either way.
Another rumor that will be interesting to see pan out over the next few months.
How To Better Market & Build Your Business With Images
What are your thoughts on these tips for better marketing your business? This is something that so many photographers struggle with, so hopefully some of the tips above give you an idea to try out.
What are your thoughts on today's roundup? What news/rumors did we miss? What would you like to see covered in future roundups? Leave a comment below and let us know what you think!