With video encompassing a large presence in media, it is high time you focus on shifting your marketing endeavors to get with the times. Long gone are the days where we can rely on the reach of a single photo ad, hoping that it will reach thousands of new clients but in actuality only offering a few potential leads.
Big consumer brands like Nike, Nikon, National Geographic have all implemented video into their marketing strategy, fascinating viewers with a live feed while creating relevant discussions and engagement. With video predicting to reach 80% of all internet traffic by 2020, what have you got to lose by trying it out?
Interactive media can be an enriching platform for education, sales, and marketing if used in the right manner. With Animoto's recent marketing video builder, we've found 5 simple ways to integrate video into your marketing strategy to create a powerful campaign for your photography business.
1. Reach New Potential Clients

Instagram has the built-in ability to increase your viewership and attract new clientele, however, the content you choose to upload needs to be consistently engaging to your specific audience. This video can be re-purposed and used for Facebook and Instagram ads that provide a call-to-action, shared on your social media accounts to increase engagement, or uploaded to YouTube to become a viral hit. Animoto allows you to directly upload to YouTube, Social Media sites, or download a 1080p MP4 file straight to your desktop.
2. Tell Your Story
Attract new customers with a video about what makes your business unique. This option is perfect for adding an interactive element to your website or Facebook page. According to Animoto, 1 in 4 consumers lose interest in a company if it doesn't have a video. This can also incorporate highlight reels showcasing your portfolio to let your work speak for you or videos about your mission and values.
3. Showcase your product
Shine a spotlight on your product and stand out from the competition, and give potential clients deeper insight into your product, and allow them to experience it for themselves. Animoto's video builder provides the necessary tools to construct a home run video, with its elegant designs and ability to alter the duration images are shown. You could potentially even create testimonial videos, featuring satisfied customers talking about your products. This category has great potential for BTS videos, where you simply film footage of you shooting a unique shot and include the end result.
This short video from Lin and Jirsa highlights their top 5 favorite engagement session locations here in Southern California, ensuring viewers that they are educated in their domain while showcasing their unique style & imagery.
4. promote a sale
It is so easy to scroll past a photo inundated with too much instructional/informative text. Let your customers know about upcoming events, sales, and promos with a fun video slideshow showcasing new products or promotional sales. This will work perfectly for photographers looking to expand on their seasonal family sessions or occassion-based portraits sessions (Graduation, Maternity, Newborn, etc).
5. Share Your Knowledge
Create videos that will educate your current customers and attract new ones by sharing your expertise. Knowledge is wealth and what better way to share the wealth than on YouTube, the world's second largest search engine. Heavily SEO-keyworded videos can be a great tactic for online marketing leads. Animoto's ready-to-use templates make it effortless to create step-by-step videos that show viewers you are the master of your domain.
For more direction on how to distribute your video content, check out Animoto's guide to video marketing for beginners.
*SLRL Premium members receive a discount on Animoto subscriptions, upgrade now to start saving!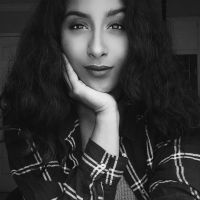 Shivani Reddy
Shivani wants to live in a world where laughter is the cure to pretty much everything. Since she can't claim "Serial Bingewatcher" as an occupation, she'll settle for wedding/portrait photographer at Lin and Jirsa & marketing coordinator here at SLR Lounge. For those rare moments when you won't find a camera in her hand, she will be dancing, eating a donut, or most likely watching Seinfeld. Follow her on Instagram:
@shivalry_inc