Welcome to Time Out with Tanya, where I've put my fast paced graphic design career on hold in favor of adventures in motherhood. I'm capturing every moment on camera and you can come along, if you'd like. Sign up for my weekly email here so you'll never miss a Time Out.
I've been blogging for a long time now. It can be an easy, low cost way to market your photography business and build your brand. (If you're wondering how blogging can help you market your business, check out my article 5 Blogging Strategies for Booking More Clients) The key to blogging effectively, though, is being consistent. If I visit a website and notice the blog hasn't been updated in over a month (or worse, over a year!) I wonder if maybe that person is no longer in business, or not a serious professional. In my opinion, it would be better to not have a photography blog than to have one and not update it consistently.
Here are a few tools I use for speeding up my workflow and ensuring my blog is always updated.
Lightroom is a powerful tool that has helped me organize and speed up my workflow tremendously. Photoshop is a product I still love and use, but for the most part I've switched to editing in Lightroom as much as possible. My photos are more organized and I'm able to easily find what I need for my blog posts, batch process them using presets, and even add my watermark and export in whatever size and format I need.
If you're new to using Lightroom, or simply want to have a more in-depth understanding of the program, I highly recommend the SLR Lounge Lightroom Workshop Collection. It will change your life! Seriously.
2. Editorial Calendar
When it comes time to sit down and write blog posts, it's easier for me if I've already brainstormed some ideas and written them down in a calendar. This is especially helpful if you want to announce specials for holidays like Valentine's Day, Mother's Day, Christmas, etc. If you wait until the holiday is a week away, it's too late. The calendar doesn't have to be anything fancy. I simply use a free google docs calendar template for keeping track of my editorial calendar. This way I can access it from anywhere and add to it as I get ideas. You could also simply use a notebook style planner, if pen and paper is more your thing. Planning ahead will help you stay on track.
3. Set A Timer
Many photographers I've met say they avoid blogging because it takes so much time. I've often said the same thing about doing the dishes, but one day I timed how long it takes to unload the dishwasher and it only took me two minutes. Two minutes! If you're committed to blogging and have an organized system in place for doing so, you can blog a session in 10-15 minutes. If you need help staying on track with this time frame, set a timer. You can download free timer software for your computer (available for windows or mac) or just use an old fashioned stop watch or egg timer.
4. BlogStomp
Ok, I admit, I've avoided using a collage generator for blogging for a long time because I couldn't justify spending money on yet another program when I already had thousands of dollars of design and layout software on my computer. But, I found that creating collages for my blog and social media posts in photoshop was really eating up my time. When I downloaded the free trial at Blogstomp, I was totally sold.
Not only can you quickly and easily create collages or add your watermark to images, You can even share stomped images directly to Facebook or Twitter and blog directly from within the app, which is a huge time saver. The only feature I can think of that would make it even better, is if it was integrated with Lightroom. If I could export my photos from Lightroom, directly into BlogStomp, that would save me one more step.
If you've been dying to try BlogStomp, too, you're in luck, because they are offering 20% off to our readers for the next 10 days with the discount code "wortheverypenny". Go check it out!
5. FotoClient
I recently discovered FotoClient, a free online organizational program specifically designed for photography businesses. It's in beta testing now, and I'm very impressed by how comprehensive it is for a free app. Keep track of things like your schedule, workflow checklists, client contact information, leads and notes about your clients and conversations you've had with them. You can even send and receive emails from within the program and coordinate with team members so tasks don't fall through the cracks.
I think this would be a great tool for helping stay on track with your blogging, too. Add blogging as a step in your workflow check list. Keep track of your editorial calendar in the calendar section. Refer to notes about your sessions with specific clients when blogging about them. So awesome! Be one of the first to test it out by requesting an invitation to join here.
Conclusion
Blogging doesn't have to be hard or take a lot of time. Set up a system using these time saving tools and set a time each week to get it done. Schedule 3 or 4 posts in advance and then you won't have to worry about it! Good luck and happy blogging.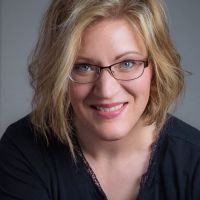 Tanya Goodall Smith
Tanya is the owner of WorkStory Branding Photography in Spokane, WA. Businesses hire her to create story-telling content that sells their high end products and services. She also teachings photographers her unique business model for making serious money as a corporate and personal branding photographer. Find her at
workstoryphotography.com
and
workstoryeducation.com