We are excited for our new series, Ask SLR Lounge, where you ask the questions and we answer them on Facebook Live. This is an open forum for you, our community, to ask us anything you want.
Join Premium
To submit your question, go to slrlounge.com/ask-slrlounge and leave your question in the comment section of the post. Check out our previous question: Wedding Photography Timeline | 3 Tips On Managing Time Constraints.
Our next question comes from Quinton and he wants to know:
Right now, I'm a vendor at wedding.com. Is 'the knot.com' a better market, or any other websites better to market myself?
Watch the Facebook Live video here:

You've honed your skills and you have a portfolio all ready to go…now what? How do you get your name out there and begin the photography business you've always dreamed of? Here are some tips that we've found work best for us.
1. Which Wedding Publication Sites Should You Pay Membership for?
Submitting work to websites and magazines can be a real nail biting experience. Just because you've a paid membership or you've submitted your work a hundred times doesn't always guarantee you getting published. The fact is, every website or magazine has a specific style and if you submit according to their style, you will up your chances of getting featured.
If you have yet to determine your signature photography style, a great question to ask yourself is: who is your target clientele? This will make a huge difference when deciding on how to best market your work. With our sister company, Lin and Jirsa, we have found that for our signature style and desired audience two sites have worked best: Wedding Wire and South Asian Bride Magazine. This is a topic we cover in-depth in our Communication & Planning Wedding Workshop, which Premium members can stream here.
Another thing to understand is that these publications will not be your main source of lead referrals. It's more of a source of self-promotion and reassurance to your clients of what you have to offer. If chosen, it is great exposure, especially when your business is just starting out. Start locally and utilize connections and establishments within your community to get your foot in the door.
2. Which sites should you submit your work to?
Chances are that certain sites may overlap for your needs of publication and features. This goes back to sending your work to publications and websites that mirror your specific photography style. More often than not, each website has a particular curatorial theme they abide by, limiting general submissions that do not fall under their criterion. Using sites like Two Bright Lights has taught us that sites reject material based off of strict guidelines they require of their submissions.
3. Customer Reviews
Client reviews are the lifeline of any small business, having the ability to make or break the credibility of your work. Rather than depending on these publications and submission sites, focus your efforts on crafting a robust review page on Yelp, Google +, and/or Facebook. Once you've gotten your referral, it is now all up to you to exceed your client's expectations. Their reviews can make or break your business. Our main source of leads comes from the king of review sites: Yelp.
Client reviews and testimonials are the most honest and beneficial when they are not prompted. Our studio management team often receives client feedback expressing their gratitude for the amazing work our team has provided, and we then encourage them to post what they've messaged us onto our review sites. Familiarize yourself with the different forms of social media in order to utilize these platforms to their fullest potential.
4. Instagram is Your Greatest Marketing Tool
We've mentioned time and time again how Instagram can transform your business, check out the articles below for more information:
5. Networking
Network, network, network. That is the key to getting your name out there. We understand that for all you introverts, this might be a daunting task. Push yourself and step out of your comfort zone. Find vendors you admire and form a genuine relationship with them. When you make yourself known, you will increase the chances of gaining a referral and cross-promotion opportunities. Help a vendor out by referring them to a client and good karma will return to you. One way to meet other wedding vendors is to participate in networking events like the Association of Bridal Consultants here in Orange County.
Join Premium
When your business is just in its infancy, it can be quite difficult to get your foot in the door. It takes a lot of hard work and tenacity and we hope that our advice can give you a step in the right direction. The Photography SEO and Web Marketing Book is our most comprehensive resource for marketing your photography business online.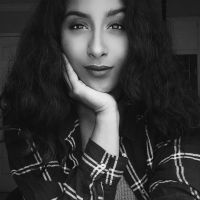 Shivani Reddy
Shivani wants to live in a world where laughter is the cure to pretty much everything. Since she can't claim "Serial Bingewatcher" as an occupation, she'll settle for wedding/portrait photographer at Lin and Jirsa & marketing coordinator here at SLR Lounge. For those rare moments when you won't find a camera in her hand, she will be dancing, eating a donut, or most likely watching Seinfeld. Follow her on Instagram:
@shivalry_inc