Our "SLR Lounge Awards Artist Feature" articles highlight SLR Lounge Awards winners, some of the very best wedding photographers around the globe.
This article features Mark Willis of Mark Willis Photography (Manitoba, Canada). Mark entered his Apex Award-winning photograph into the wedding photojournalism category in March. The Apex Award is a level reserved for those whose photographs are selected by SLR Lounge's curators from the top 1 percent of submissions.
Read on as Mark shares his 5 best tips for modifying light in unique ways—ways that will definitely inspire you to be more creative with your wedding photographs!
Tip #1: Use a Grid for Maximum Light Control
Grids are probably the light modifier I use the most. Being able to tighten up the beam of light coming from the flash is a game changer. This photograph was taken inside of a large tent. You might think, in a situation like this, a tent is ideal for bouncing the flash; after all, they provide a large white surface which typically gives nice soft light. However, it would actually cause a large white spot on the ceiling, and the decorative lights would not be visible where the flash hits. By using grids I was able to have the light hit only the couple, which allowed me to make them stand out, and maintain the look of the decor. In these situations I will often have a second photographer bouncing flash, while I use off camera flash with grids (I prefer the MagMod system) to give a couple different looks.
Tip #2: Adjust Your White Balance (At Twilight)
While I love 'golden hour,' I also love making the sky and surroundings turn nice and cool in temperature. For me, the best time for this technique is at twilight (or just after the sun has gone down). The temperature of the sky is cooler at this time, and to further make it cooler, I set my white balance to tungsten. This tricks your camera in to trying to compensate for warm tungsten temperatures. The result is that the sky, which is actually on the cooler side of things already, goes much cooler! Since the subjects are also going to be cool from adjusting the white balance like this, I use CTO Gels to warm them up! The quickest and easiest way I have found to get a gel on your flash is, again, the MagMod system.
Tip #3: Shutter Drag
Once the reception at a wedding gets underway, and people start hitting the dance floor, I like to do shutter drags. All you have to do is slow your shutter down to a speed that will show motion, and hit your subject with flash to freeze them. This photograph was taken with a shutter speed of 1/10th, which allowed for a lot of movement in the lights as well as some 'ghosting' on the subjects to show movement. What I also love about this technique is that the subjects are still sharp since they were 'frozen' by the flash. This technique can be used for many parts of the day; however, the reception is a 'go-to' time for me.
Tip #4: Reflections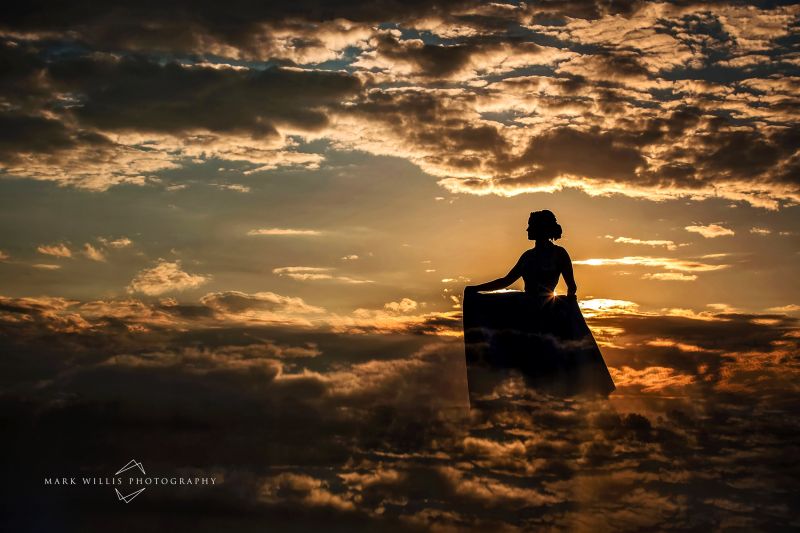 Reflections are a cool way to change the way the light hits the camera sensor. For this photograph, I simply held a prism up to my camera lens and reflected the sky to the bottom of the photograph. This gave the composition that 'floating on a cloud' feeling. Another technique that work very well, but gives a more mirrored look, is holding a cell phone screen up to your lens!
Tip #5: "Hot Spots"
One of my favorite ways to create a silhouette when we don't have a bright sun/sky/background is to create a 'hot spot' using a flash. For this photograph, I started by setting my camera's ambient exposure so it was dark enough to create a silhouette, while still maintaining some of the left over light in the sky. Since it was twilight, I set my camera's white balance to tungsten to make the sky look super blue. Then, I set up one flash behind the couple and pointed it at the beam. This flash had an orange MagMod Creative Gel on it, which I used to match the color of the groom's car. I used a second flash, hidden behind the couple and stacked with a MagMod MagGrid and MagSphere to light the car.
Bonus Tip: Creative Gels
I basically talked about this, but I want to emphasize how awesome gels can be! For example, to create this photograph I used two flashes, both located behind the groomsmen. One flash had an orange MagMod Creative Gel, and the other had a blue creative gel on it. I had the groomsmen hang out smoking their cigars while I fired off a few shots. The colored light then hit the smoke, creating the effect you see in this photograph.
Mark's Final Thoughts …
I'm always excited to share what I have learned with other photographers. In March, 2019, I'll be working with another photographer to launch a destination photography workshop (details coming soon so be sure to connect with me if you are inspired by my work!) … Living in Manitoba, Canada, our winters can be insanely cold (-50 Celsius with the windchill!),  so by the time March rolls around we're pretty sick and tired of the cold and snow! To break out of those winter blues, we decided to put on an intensive, three-day wedding photography workshop retreat, at an all-inclusive resort in Mexico.
You can see more of Mark's work on his website; as well, be sure to give him a like/follow on Facebook/Instagram as well!
Check out the latest SLR Lounge Award Winners here. Don't forget to submit by the May 31 deadline to be considered for SLR Lounge's May 2018 awards competition. And, finally, remember that anyone can sign up for an SLR Lounge account for free and submit, but Premium Members are able to submit up to three photographs each month!
SaveSaveSaveSave
SaveSave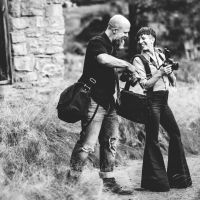 Amii & Andy Kauth
Amii & Andy are a wife and husband team of rad portrait and wedding photographers (Sunshine & Reign Photography) who absolutely love life and are generally just stoked! Yeah! When they aren't photographing or writing and teaching about photography, you'll find them off on a seriously legit adventure with their little ones, lifting weights in their garage, training jiu-jitsu, refining their archery skills, or surfing every chance they get. And on the rare chance they escape off on a "date night"? Yep! They'll find a wedding to crash (true fact). Website:
Sunshine & Reign Photography
Instagram:
@sunshineandreign