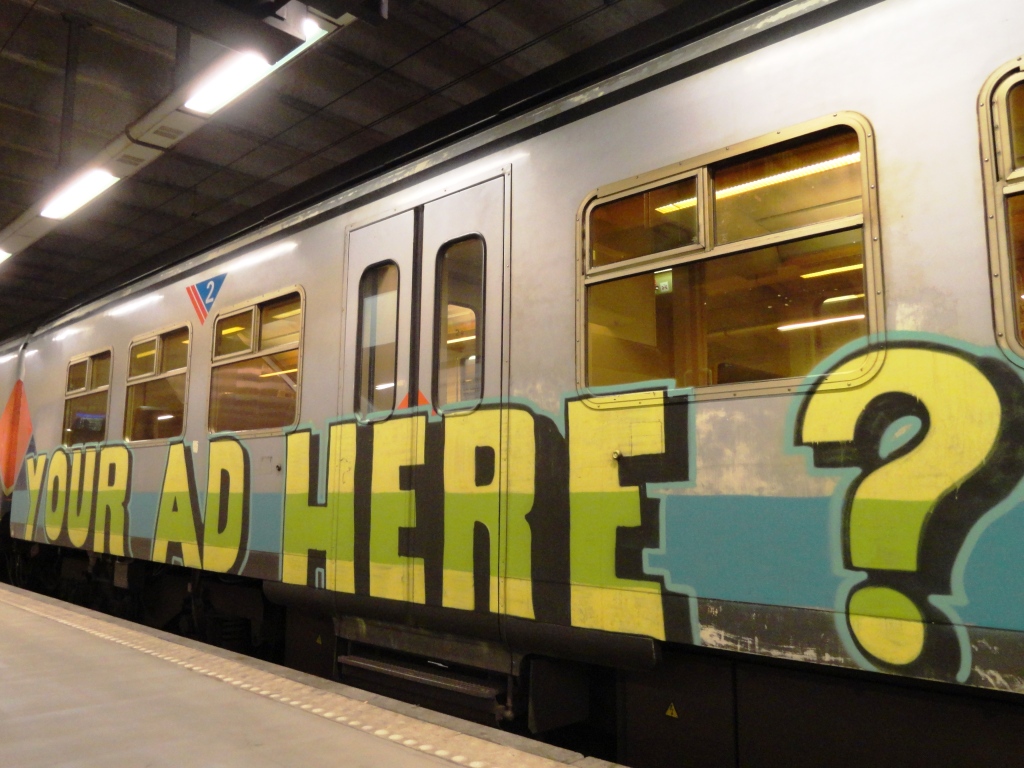 In the sea of emerging photographers out there, how do you stand out? How do you show that you are an unique individual with a specified style and flair that is different than Uncle Bob with a camera? Here are a few simple, subtle ways to promote your photography brand and stand out from the crowd.
1. Your Business Card
The days of the 2.5×3.5 rectangular white business card are becoming more and more obsolete in this industry.  Thankfully. At this year's WPPI, I collected my usual cache of business cards and was pleased to see that more and more photographers are using their business cards to reflect their creativity, personality and brand. Using various textures, designs, shapes, mediums, concepts, photos, and other aesthetically pleasing elements to show off your unique flair and awesome-ness will help you stand out in the sea of stock photoed rectangle dullness.
When designing this little piece of art, keep in mind your brand, your target market and your style. A black metal razor edged card might not be entirely suitable for your newborn photographer business, unless the rock star heavy metal parents are your niche. A popular trend right now is printing a different image on each card, almost like a mini portfolio. These are especially good for photographers that change their minds often, indecisive on picking just one photo to represent them, or do not specialize in just one area. One tip though, personally, I'd stay away from the cheesy stock images of a camera. Unless, your niche is cheesy camera stock photos. Then, go for it.
Need some ideas for inspiration? Check out our article on Crafty Business Card Ideas For Photographers. And this awesome business card from photographer, Hugo Fernandez:

2. Your Gear and Accessories
Just like your clothing matches your personality, should your camera and the plethora of accessories that comes with being a photographer match as well?
A pink DSLR? Perhaps one in mint with yellow as an accent color? Or, any of the colors of the rainbow that suits your fancy, or brand. Pentax Ricoh has found success outside of the US with their vibrant entry level DSLR cameras, the K-50. Read our thoughts about it HERE.
I'm not sure I'm ready to stray away from the nondescript black model of my camera, but just as you'd dress up a simple black dress with accessories, I'm all for accessorizing.
Your Camera Bag
You've purchased all that expensive gear…now what? You have to carry it all in something! Your bag should be an extension of your brand. Are you a rugged and outdoorsy nature photographer that needs a camouflaged bag to blend into your environment? Are you a classy wedding photographer that shoots high end weddings and needs a sophisticated bag to blend in with the status quo? Are you a quirky children's photographer that needs a whimsical bag to entertain the kiddos? Are you a combination of all three? Well, there's One bag for you. Undfind has designed a bag for not only functionality, but a style that is interchangeable to suit your mood or your brand. You can even get your logo customized on the cover.
 Your Camera Strap
There are companies that personalize camera straps, too. I've seen colorful designs, ones with logos, fuzzy soft ones…you name it, it's probably out there. I've seen companies where you can upload a design and they will create your own one of a kind strap.
Your Lenses
At WPPI, a few years ago, I saw these wraps that you can put on your lenses and lens caps to make them super stylish. LensSkins had some cute designs for men and women and would definitely make you stand out from the rest.
Or you could purchase The World's Most Expensive Lens, a Leica APO-Telyt-R f/5.6 1600mm for just a little over $2 million. It comes with it's own custom built Mercedes to carry it around in. That's not quite as subtle though.
3. Socialize
People are social creatures and photographers seem to be more than most. There are meet-ups, shoot out groups, workshops, user groups and more happening all the time in your community, both virtual and physical. Join one!
In Person
A meeting of like minded souls whose share the same passion equals instant friends. Go out there and mingle a bit. If you live in a rural community, organize your own event. When I started in the industry, I didn't know many people, so I created my own event. That group has now grown to over 2,000 members of people that shoot together and play together and they refer each other. So, go ahead, get out there and get to know someone new.
Online
Facebook, Twitter, Instagram, Pinterest, Vine, Linked In…and any other social media platform is a chance for you to connect with others from the comfort of your faded pajamas and bunny slippers. I've "met" many very cool people via social media and it's such fun when you actually do get the opportunity to meet face to face.
One word of warning though about social media. Practically everything you put out there is an extension of your brand. Your ideas, opinions, thoughts, bad days, good days…once they are online, it's almost un-deletable. Some people feel like they don't need to have a filter when they have their online persona and feel free to spout off opinions that they wouldn't normally voice in a face to face social setting. Everyone is entitled to an opinion of course, but remember, you are representing yourself (your name is attached) and your business. Be nice or it might come back to bite you (and your business later).
Read this article about How Haters are Destroying the Photography Industry
4. Charitable Causes
You've been blessed with a gift. Donating your time and services to people in need not only helps them, but can help you as well. There are many organizations out there to choose from. Find a cause you are passionate about and volunteer. I'm willing to bet you'll be just as blessed for doing so.
Here's a great article on Reasons To Donate Your Time to Non Profits that expands on the idea.
5. Perfect Your 10 Second Commercial
One of the most frequently asked questions as soon as you meet someone is, "So, what do you do?" You can answer as thousands of other people do, "I'm a photographer." To which the person usually answers, "Cool. I like photography." And the conversation stops there. Or you can practice your 10 Second Commercial. A 10 Second Commercial is a way to tell someone what you do in a memorable, concise, brand consistent and non-cheesy way. The key is to grab someone's attention and have them want to know more.
There are many little ways you can promote your photography brand. What are some subtle ways you promote your brand?
Hanssie
Hanssie is a Southern California-based writer and sometimes portrait and wedding photographer. In her free time, she homeschools, works out, rescues dogs and works in marketing for SLR Lounge. She also blogs about her adventures and about fitness when she's not sick of writing so much. Check out her work and her blog at
www.hanssie.com
. Follow her on
Instagram