(The Lightroom video tutorial in this post is just under the introductory text below. The working files for this Lightroom video tutorial can be found just above the video. So that we can keep on providing free paid-quality content, please share these videos and raise awareness of SLR Lounge by Facebooking or Tweeting the site and articles, thank you!)
We have 5 basic rules for our employees, as well as everyone we teach in regards to color correction. In this Lightroom video tutorial, we will be going over each of these rules in detail. Some of them deal more with the equipment that you use for color correction, others deal with allowing room for subjective judgement in your editing.
As we mention in the video, the Color Correction Purchasing Guide below will show you our favorite tools that we use in the studio for color correction.
Color Correction Purchasing Guide
Color Calibration Devices
Spyder 3 Pro & Spyder 3 Elite Both the Spyder 3 Pro and Elite support multiple monitor setups. In addition, their ease of use and accurate color calibration straight out of the box, make them a wonderfully simple tool. While we have tried various color calibration devices, these are the only ones we can whole heartedly recommend. Remember, the standard Spyder 3 model is cheaper, and offers the same calibration, but no multiple monitor support.
X-Rite ColorMunki Photo – Monitor, Printer & Projector Profiler
I have heard good things about the ColorMunki calibration systems, however, I have not had experience with them myself. the ColorMunki is however made by Epson, so if you are a big Epson fan doing your own printing on Epson printers, then this is definitely an option you will want to look into. However, for most users that are printing with labs, the price probably won't be justified as they are quite a bit more expensive.
LCD Screens
Apple 27″ LED Cinema Display – Apple is clearly the leader when it comes to editing quality displays. So if you can afford it, this is going to be your best option (even if you are on a Windows based PC). But, you will be looking to spend around $1000+ for these monitors.
Dell 27″ UltraSharp U2711 LCD – We have had great luck with pretty much every Dell UltraSharp Model that we have used. They offer a great color gamut and beautiful tack sharp resolution. While you won't be disappointed, if you are willing to spend this much on a monitor, I might just recommend that you step up, pay the extra $100 or $200 and get the Apple display above.
Dell 24″ UltraSharp U2410 LCD – For just over half the price of the 27″ UltraSharp, you can get the 24″ UltraSharp which offers the exact same quality, just in a smaller overall screen.
Dell 24″ Monitors (i.e. 2405FPW, ST2420L, etc) – We have found that general consumer class Dell 24″ monitors actually calibrate quite well. They offer a good color gamut, and decent sharpness. Not the same quality as the UltraSharp series, but these are a great value as you can pick them up for around $250 and even around $200 when they are on sale. So they are a great budget option that will work quite well for most purposes.
Samsung 27″ LED (S27A350H) – Samsung is definitely one of leaders when it comes to LED and LCD displays. The great thing about these Samsung displays is that they are relatively cheap (oh, and they are available at Costco, haha), and pretty high quality. They do tend to default calibrate slightly on the warm side, so it may require a bit more tweaking. But, they are around 1/3 the price of the Dell UltraSharp and Apple Cinema displays. So, if you are looking for a value, this is definitely a good model to look at. With the Samsung, I would recommend that you buy it from a location where you can return the item without restocking fees (i.e. Costco). Try calibrating the screen and tweaking it to your liking. Some people like these LCDs, some don't. They do work, but they are a little more work than Apple and Dell LCDs, so I tend to stick with the latter.
Exercise File Download Links:
Note: These images have been provided to the SLR Lounge users curteousy of Lin and Jirsa Photography for educational purposes only. They may not be used in any other manner outside of these SLR Lounge learning videos without the express written consent of Lin and Jirsa Photography. Thank you.
Full RAW Exercise Files (265MB) – For faster connections. The full RAW files will allow you to follow the tutorials while achieving the exact same results as shown.
JPEG Exercise Files (24MB) – For slower connections. The JPEG files will allow you to follow the tutorials, although the results may vary due to not having the image details of the full RAW file.
Related Product Offers Recommended by SLR Lounge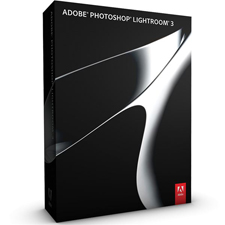 1) Adobe Photoshop Lightroom 3 – As of April 4, 2011 – Among the larger reputable dealers, the lowest price we found for Adobe Photoshop Lightroom 3 is $236.99 (Free Shipping) through Amazon. Click any of these links to take you to the offer.
Click here to purchase Adobe Lightroom 3 from Amazon.com
2) Student and Teacher Editions of Adobe Photoshop Lightroom 3 – For teachers and students, Adobe Photoshop Lightroom 3 is available for $89 through the Adobe Educational Purchasing Site.
Post Production Pye
SLR Lounge Senior Editor
Partner of Lin and Jirsa Photography