It's tempting, especially for men, to have a go it alone attitude. The "who needs the instructions", "I know exactly where we are", "Of course I can assemble that Ikea desk", "Yes I can carry all these bags", and so on, mentality. When it comes to education, however, that attitude is not a good one. Good photography courses will improve upon your knowledge, allow you to progress as a photographer, and ultimately, improve your photography.
So, why don't many amateurs value education? Good question. I think most people know the value of good photography training, however, are reluctant to spend the money. I totally get that. You've just spent thousands on your new hobby and are not filled with joy at the prospect of parting with any more cash. The sad fact is, if you don't begin to value education then I guarantee in a year or so that camera will begin to gather dust.
Photography Courses Cost A Lot!
One or two day in-person photography courses cost a hell of a lot, not to mention the ever increasing costs of getting a degree. When I started out as a photographer there was little available online. It was very difficult to find good quality, affordable education. Thankfully, as time went on, great resources like Phlearn, Fstoppers, SLR Lounge and CreativeLive began to emerge. By that point, however, I'd already wasted years attempting to educate myself.
The SLR Lounge Premium membership is something which even I could have afforded. At $348 for the year and $29 per month, I think most people can. I assume you're now wondering whether it can match up to those in-person photography courses or an actual degree? On the degree side, it's tough for me to say, although I can certainly say with some certainty that it would surpass any in-person course an amateur could take. No question.
Good Quality Photography Training Is Hard To Come By
The extract above is taken from Lighting 201. It provides a glimpse into one of the bundled courses and serves to demonstrate Pye's ability as an instructor. The trouble with a lot of photography tutorials now, and back when I got started, are that most photographers can't teach. They may be able to take stunning photographs but they're lousy instructors.
Having an instructor who is not only a good photographer but also a good teacher is vital when selecting your photography courses. Regardless of whether you opt to become an SLR Lounge Premium Member, I encourage you to heavily scrutinise the instructor of any course you consider. Just being a good photography is NOT enough.
As well as having a very good instructor, Premium members benefit from a vast array of photography courses, including:
Photography 101
Lighting 101 
Lighting 201 
Advanced Lightroom Processing 
Natural light Couples Photography Workshop
Newborn Photography Workshop
The Ultimate Panoramic Stitching
Breed – Fashion Photography Exposed
And loads more
As an amateur, I would have been sorted for a good couple of years!
Formal Education Has Its Place For A Reason
By formal education I'm referring to university / college level. Why does it still provide an excellent quality of education when there is so much accessible online? The trouble with online education is that, by it's very nature, it's mostly passive. You sit, watch, and attempt to absorb. On occasion a photography course may encourage you to submit your work at the end for review but that's about it.
I don't know about you but my memory is like a sieve. After watching a three day tutorial I've forgotten two and three quarters of it. The best way I learn, and I think this is backed up with actual studies (I think), is to be actively involved. To submit work to your teachers for continual assessment throughout the course. To have more of an active approach.
Absolutely nothing, aside from a degree, back when I started would have provided that level of interaction. With the advancement in web design these days, SLR Lounge Premium has the functionality to give assignments, for students to submit their for work for review, and to receive feedback. That's pretty amazing for $348.
Bundled SLR Lounge Resources
I mentioned earlier that, while little was around online when I started, it wasn't long before I discovered SLR Lounge and Pye started putting out all his original videos on Lightroom. I was hooked. I watched every single one and learnt tons. Not long after this, SLR Lounge released their Preset System which, obviously, I wanted.
To this day, I use the SLR Lounge Preset System in lots of my photography; even professional work. I have a close friend who's just taken up photography and naturally is asking lots of questions. When I discovered that he was shooting in JPEG rather than RAW, even after I'd explained the difference, I asked why. His response was that he couldn't be bothered to spend hours editing. I get that. With something like the SLR Lounge Preset system, you don't need to spend hours AND you can have so much more creative control.
Other than the Preset System you also get; Photoshop Paper Textures, Cloud Pack, Smoke Pack and the SLR Lounge SEO & Web Marketing Books.
Good Education Is Repetitive, Consistent And Interactive
On a similar vein to my point above about formal education, the most effective way for me (and many others) to learn is by interaction. The majority of photography courses are passive. SLR Lounge Premium offers monthly webinars, an active private community on Facebook, assignments during courses and feedback from submitted work.
That type of education is exactly what I would have benefited from as an amateur. There are other websites that offer similar services these days but the numbers are few, and I believe SLR Lounge be second to none for amateur photographers.
Summary – Is SLR Lounge Premium For Me?
I take my responsibilities as a writer and educator very seriously. I never recommend something that I have not seen, and never advise someone to make a purchase which would not suit them. With that in mind, who is SLR Lounge Premium for? Currently, the content is skewed toward portrait and wedding photographers. There's videos on Weddings, Engagements, Family photography, Newborns and so on, but there's comparatively little on other genre's. As such, if you know that those don't interest you, I advise you look elsewhere, for now as more is coming.
On the other hand, if you're an amateur, regardless of whether you want to take portraits or not, I think SLR Lounge Premium is perfect for you. Go through Photography 101, Lighting 101 and Lighting 201 and you'll be ready to take your photography in whatever direction you desire.
The key things I want you to take away from this article, whether you opt to become a premium member or not, are:
1) Sitting at your computer watching video after video, with no goal or structure in mind, is an ineffective way to learn
2) Once you've experimented with different genres, focus all your attention on one. Being a jack of all trades is hard and stops you being a master of one.
3) Education is vital to your progression as a photographer. Only the supremely gifted (of whom there are basically none) can pick up a camera and a few months later be shooting Vogue-worthy images. Not. Gonna. Happen. Value education more than your gear.
If you'd like to purchase an SLR Lounge Premium membership, click here. On the other hand, if you'd like to see my recommendations for other Photography Courses, check out the two articles below.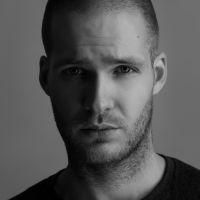 Max Bridge
Max began his career within the film industry. He's worked on everything from a banned horror film to multi-million-pound commercials crewed by top industry professionals. After suffering a back injury, Max left the film industry and is now using his knowledge to pursue a career within photography. Website:
SquareMountain 
Instagram:
Follow Author