I've been walking the trade-show floor at WPPI in somewhat of a daze. There's so much to see, so many companies vying for my attention. When I feel a little overwhelmed by it all, I stop in a booth of a brand I already love to see if they have anything new to show me. I found a few golden nuggets today that I'm sure you'll love, too. Here are my 5 new favorites products from brands we already love.
1. The Ponder Camera Bag from Kelly Moore
I've been super curious to check out the new Nylon Collection from Kelly Moore. Although I love the look, feel and durability of leather and high quality faux leathers, nylon is so much lighter and low maintenance. Kelly Moore is famous for thinking of the needs of photographers when designing their bags, and the Ponder bag is no exception.
I love all the details they've designed into this bag, including a row of clear PVC pockets so you can see all the gadgets you store in there, and the removable "cradle" for your camera gear. This makes the bag super versatile, especially for the ladies who might want to use the bag as a purse, carry-on or diaper bag when you aren't toting around your camera gear.
The pocket on the outside holds a bazillion credit cards and memory cards. Perfect! And it has shoulder straps and an optional cross body strap, which is a must for me. I need my hands free because they are usually full of kids or other camera gear.
There's a built in sleeve for an iPad or laptop. My 15″ laptop was too big for the sleeve but it did fit in the main part of the bag next to the padded compartment that holds your camera gear, which will work just fine. There's plenty of room for everything I would need on a shoot or when traveling, and it's just the right size. Not too big, not too small. I wasn't sure about the leatherette pockets and other details, which contrast with the nylon body of the bag, but it's growing on me. What do you think?
2. Everyday Cards from Artifact Uprising
You know I'm a sucker for printed goods, especially when they include luscious, thick card stock and rich colorful inks. Artifact Uprising just launched a new product this week called Everyday Cards. These unbranded greeting cards come in sets of 10 and you can have a different image on every card. AWESOME!
These would be so perfect for client gifts, thank you notes or even as fine art cards to give away or sell. I'm ordering a set as soon as I get home. They come in 3 different sizes and I'm totally in love with the 3×5's. They also include matching envelopes and the prices are so reasonable. What's not to love?
3. Album 99 from Nations Photo Lab
Have you ever tried to price out an album? Trying to come up with a price for albums has been a major headache for me in the past. I've had pages and pages of all the different options available from various labs, which usually involve different prices for different paper choices, cover materials, number of pages, size of album, etc. It's maddening! And by the time you figure out all the options you want, the markup on albums has to be so huge to cover the costs, there's no way I could offer one for family sessions at that price point.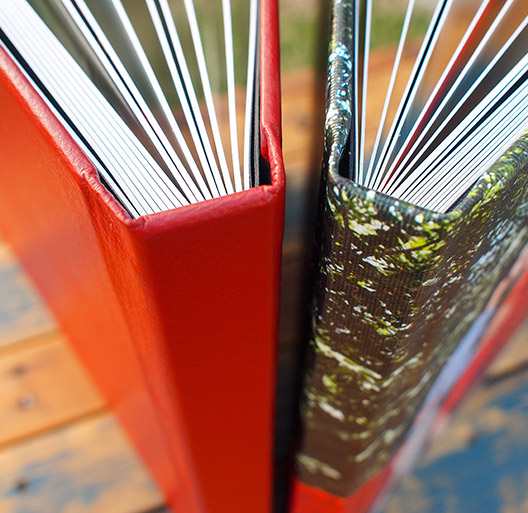 So, when the nice boys at Nation's Photo Lab showed me their Album 99, which costs just $99 for any size, any cover option (up to 15 spreads), I thought they were brilliant. No stressing over the cost of goods when pricing out your albums. No matter which size, leather or canvas cover, you know it will be $99. Of course, there are some upgrade options, like adding more pages or embossing on the cover, but for the most part, they've simplified the process of choosing what to offer and how much to charge. I'm excited to give these guys a try next time I need to order an album.
4. Fujifilm Instax SHARE Smartphone Printer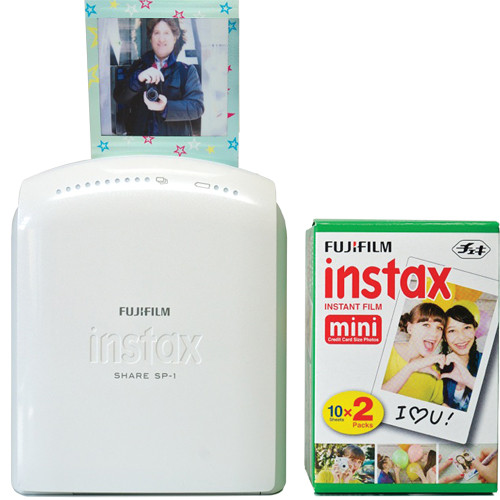 I'm not sure if it's nostalgia or just the novelty of it all, but I love an instant print camera. I have a Fujifilm Instax Mini at home and it's so much fun to play around with. Kids love it. One problem, though, is that I never remember to bring it to special events and use it. It's just kind of sitting on a shelf in my office unused. The idea of being able to print instant prints of images taken with a smartphone is super smart. Enter the Fujifilm Instax SHARE Smartphone Printer. It includes built-in wifi and a free app you can use to send photos from your phone. Print multiples of the same photo, another awesome benefit, and this will be a big hit at parties.
5. Photo Jewelry From H+H Color Lab
I've looked at my fair share of custom photo jewelry in the past and found most of it to look pretty cheap. Unless it's locally handmade, like the gift items I recommended last year for Mother's Day, I have avoided photo jewelry. So, when I saw the photo jewelry items on display at H+H Color Lab's booth, I was impressed. My crappy cell phone picture above does not do it justice, and quiet frankly, their images online don't really portray how nice this stuff looks in person. So I guess you'll just have to try it out for yourself…
I strolled by the B&H Photo booth and they gave me a huge booklet of specials going on right now. I'm so tempted to buy gear at all the awesome prices at the show! Thanks B&H for sponsoring SLR Lounge at WPPI this year. Today's the last day and I've got a few more things to check out. Stay tuned!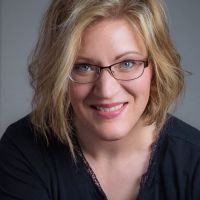 Tanya Goodall Smith
Tanya is the owner of WorkStory Branding Photography in Spokane, WA. Businesses hire her to create story-telling content that sells their high end products and services. She also teachings photographers her unique business model for making serious money as a corporate and personal branding photographer. Find her at
workstoryphotography.com
and
workstoryeducation.com