In a previous article, we listed six reasons why all photographers should blog, from gaining credibility to maximizing SEO and building vendor relationships. That said, knowing why you should blog is only half the challenge; you should also know HOW to blog effectively to ensure that your blog remains relevant and beneficial for your business.
Note: In this article, based on content from Photography Business 201: Photography Pricing & Product Design, we're going to build on our earlier discussion of why you should be blogging and show you how to use your blog to your advantage.
Here are five effective blogging tips for photographers:
1. Treat Your Blog As Part of Your Product
It takes time to develop your business identity and cultivate a brand that resonates with your audience. Therefore, because your blog is one more element of your story and overall business appearance, treat it similarly to other parts of your business. As you build your catalog of posts, be sure the look of the blog stays consistent with the look of your other design assets, from your website to your newsletters, social media profiles, and beyond. It's important to maintain a consistent presence across all of these touchpoints.
Remember, at the end of the day, you're either blogging or you aren't. It is not worth your time to put in work if you're not committed to keep the blog up to the standards of all aspects of your business.
2. Stay Consistent In Your Approach and Voicing
When blogging events, sessions, etc., stay consistent in the way each is presented, including layout, the use of text (or no text), the number of images, etc. Do not give certain posts more attention than others. The formula is really quite simple: If blogging with a story and images, do that with all blog posts; if blogging using only images, do that with all posts. Stick to one blogging method and maintain that method across all posts whenever possible.
When deciding which style of blog to produce, consider this. If you include text to help tell the story of the day, the writing style should be consistent throughout each individual blog post as well as across all blog entries. This can prove difficult depending on who is writing your posts, especially if multiple team members are involved. Adding a textual element also may require additional time as opposed to simply laying out images and moving on. The payoff for this style is a better chance of getting ranked in search engines with the use of keywords, as well as getting more shares by the subjects (brides, grooms, etc.) in the blog.
3. Turn A Gallery Into Multiple Posts
Get more out of each shoot/session. Instead of including 100 beautiful images from one of your sessions in a single blog post, break the session down into different parts of the day, different set-ups, different ideas, etc., and create multiple posts.
For example, if your shoot involved multiple locations, whether in-studio or out, consider breaking those up into different posts and focusing on unique aspects of each location (natural lighting vs. studio lighting, whimsical posing vs. dramatic, editorial posing, etc.).
4. Post More Often Or Remove Dates
This relates back to the concept of "filling the party." You might take on a relatively steady number of clients and have great work to share, but if you don't update your blog, you could potentially lose out on a number of new leads. Large gaps of time between posts give site visitors the sense that you do not work regularly and therefore might not be as experienced (or as in-demand) as the competition, especially if your competitors frequently update their blog. You might post regularly on social media, but you should also post regularly on your blog.
If necessary, just remove dates altogether to avoid this if you aren't posting on a regular basis.
5. Follow SEO Content Rules
For any website/blog, you should follow the basic SEO Content Rules. Make sure you are using keywords, titles, and information that will help you appear in search engines. You can learn more about SEO and marketing in our Photography Business 301 workshop.
Conclusion
Blogging does require dedication and time in order to be effective, but considering all of the work you're already putting into other aspects of building your business, from coordinating with clients and networking with vendors and venues, it's worth the effort. Besides, once you make blogging part of your routine, the burden should lessen, especially in light of the rewards for your efforts. Taking 30-60 minutes each day (or night) to re-cap a session or event can draw significant traffic to your site. If  you follow each of the tips outlined in this and the previous article, your blog will already better serve your business and help you take it to the next level.
For more tips on building your photography business, from creating a business plan to booking clients, check out our Complete Photography Business Training System, which is available now in our store.
Join Premium
This series was primarily designed for building lifecycle photography businesses, which includes the multiple genres: Family, Maternity, Newborn, Seniors, Wedding, Engagement, and Headshots.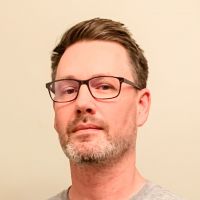 Sean Lewis
Sean fell into photography while teaching for a non-profit. What started as a minor task - documenting guest speakers and classroom activities - grew into a major obsession, and eventually led to a position shooting with Lin & Jirsa. Nowadays, at SLR Lounge, Sean's work as a marketing associate merges his interest in the fields of photography and education.