The human obsession with documenting personal existence on the planet Earth, goes back as far as we can fathom. From the Lascaux cave paintings, estimated to be over 17,000 years old, to society's current compulsion to photograph our lunch and share it via social media, keeping a record of our lives for posterity is something we seem compelled to do.
The myriad ways available to document one's life can be overwhelming. Scrapbooking, journaling, blogging, leaving your handprints in cement, writing a formal personal history and, of course, photo documenting, are all options. I prefer a clean, photo album approach. In our digital age, it's a shame our photos are just being archived on a hard drive or memory card. One of my goals for 2014 is to photo document my life in a more tangible way. Will you join me? Here's my list of 5 creative ways to photo document your life this year.
Instagram + Artifact Uprising

I avoided using Instagram for the longest time because I felt it was beneath me as an "artist". I'm a little embarrassed to admit that now…But, I digress. Immediately after I signed in and applied my first filter, I was hooked. I've since become somewhat of an Instagram junkie. I try to capture my life as a stay-at-home mom from an unexpected angle. Follow me by clicking here if you'd like (WARNING! You will experience an overload of suburbia, cute kids and Lego structures).

When I first came across the Instagram friendly books created by Artifact Uprising, I was delighted. The nice folks at Artifact Uprising sent me a sample of their 5.5″ soft cover book. It's so cute. I want to print like 10 and give them out as gifts. The tactile experience of feeling nice paper in my hands and physically turning each page is something I miss since I've begun to store everything on my smart phone. The paper and print quality of these books are really nice and I appreciate that they are made with 100% recycled paper in the United States. Designing a book online with their layout templates was really easy, and they have a design app so you can create a book directly from your iphone.
Get Instant Gratification
Santa brought me a Fujifilm Instax Mini 50S Camera and, though it's somewhat of a novelty, you can't beat the instant gratification that comes from a print straight out of the camera. For parties and special occasions, an instant camera is just plain fun.
What do you do with all those little prints, though? I like to glue mine in a sketchbook. My favorite is an oversized hard bound book like the Strathmore 400 Series Hard Bound Sketch Book. Whatever you choose, make sure it's acid free and use an archival quality adhesive. You might try Self-Adhesive Mounting Corners so the prints can be removed without damage later.
When you Give Your Kid a Camera…

…He will shock and amaze you. Seriously, if you want to have an eye opening visual of your reality, let your kid walk around with a camera. I've been doing this for the last few years in my blog series, Calvin Up Close, which features photos taken by my son. He was four years old when we started. Four-year-old kids don't have a filter. They just photograph what they see. And sometimes what I find on his memory card is a little humbling. Like every picture he took of me for awhile revealed I apparently spend all my time looking at a phone, computer or TV. And I never wear make-up. And my house is a mess. Ouch! Other times, his pictures show touching moments of our family life and I'll cherish them forever. Granted, I usually have to weed through a lot of shots of the ceiling, floor, his feet and nose…
If you want to hand a camera over to your kids, without having to worry about it getting broken after five minutes, I recommend something like the Fujifilm FinePix XP60. It's waterproof, shockproof, freeze proof and dust proof. It's practically indestructible. My kids have thrown it, dropped it in water, used it at the pool and in the sandbox. This is the camera I like to take with me on hiking or biking adventures, too, because it's so light and portable.
Create a Selfie Series
As a photographer, one of the biggest dilemmas when it comes to documenting my life, is that I'm rarely found in the photos. Sound familiar? We often prefer to remain behind the camera, but why not get adventurous and create some self portraits.
[Rewind: ANNA DI PROSPERO'S FAMILY SELF PORTRAITS GUSH INTIMACY]
The single most important piece of equipment you could own if you want to create self portraits, is some kind of wireless shutter triggering device. Trust me, setting the timer on your camera and running into place for your photo will inevitably cause you to start sweating, and then the whole thing will go down hill quickly. I've been using an inexpensive Pixel Pro Wireless Shutter Remote Control Release. Before you buy, make sure it's compatible with the make and model of your particular camera. It's also helpful to have a tripod, though you can just set your camera up on a table or shelf if necessary.
Choose a Theme

Whether you're using your phone, an instant camera or pro gear, taking selfies or simply photographing the world and people around you, it's helpful to have a theme. Focusing on a theme can keep you motivated and help you create a more compelling story in your documentation.
Here are a few theme ideas:
• Take a photo a day of your child or pet
• Document your travels
• If you cook lavish meals, why not photograph them?
• Totally into fashion? Photograph your outfit daily
• Only photograph items of one color. Choose a new color each week
• Take a headshot of all your friends
• Photograph all of your favorite things and places
Conclusion
If a picture's worth a thousand words, documenting your existence with photos will be a far cry easier (and quicker) than writing in a journal. Will you be photographing your life in a special way this year? Have any of these ideas inspired you? Please share a link to past personal photo projects in the comments. I'm always so curious to see what others have done.
CREDITS: All photographs by Artifact Uprising and Tanya Smith are copyrighted and have been used with permission for SLR Lounge. Do not copy, modify or re-post this article or images without express permission from SLR Lounge and the artist.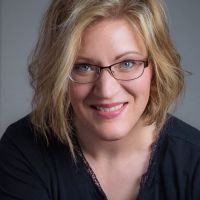 Tanya Goodall Smith
Tanya is the owner of WorkStory Branding Photography in Spokane, WA. Businesses hire her to create story-telling content that sells their high end products and services. She also teachings photographers her unique business model for making serious money as a corporate and personal branding photographer. Find her at
workstoryphotography.com
and
workstoryeducation.com