More than any other company, Sony has led the charge in establishing the relevance and benefits of mirrorless cameras. From their original of the entire E-mount to the latest and greatest, Sony has been at the forefront, and with the release of the A7rII, Sony has introduced a truly impressive camera that deserves a deeper look from even the most diehard DSLR users. This isn't a review, but more an inauguration of the idea that when thinking of a Sony pro mirrorless the argument doesn't have to be a matter of changing systems, but rather adopting the highly adaptable A7 into the kit you already have.
Building on the full-frame legacy of Alpha bodies, the A7rII includes a robust list of flagship level features: 42 megapixels, five-axis sensor-shift stabilization that works to degrees with any mounted lens, 399 phase detection AF points, 4K capable internal video recording, S-Log, omission of an anti-aliasing filter, silent shutter, magnesium alloy weather sealed body, and the beat goes on. In addition, Sony is producing an increasingly formidable list of high quality E-Mount native lenses. Nothing is perfect and the A7rII isn't exempt; some quibbles might include a poorly optimized menu system and a relatively short battery life, but otherwise the A7rII is easy to love. At this point, for aspiring portrait and studio pros who aren't already deeply invested in a system, it would be hard not recommend Sony's Pro Mirrorless System as a legitimate option.
What excites me about Sony's Pro Mirrorless system is that it does not require pros with an extensive investment of high-quality lenses from another system to start over from scratch with Sony – it's simply not the case. All you'll need is an A7rII (or A7sII) and the applicable adaptor for high quality lenses you already own. Other than losing some focusing related options you'll get the full benefit of all the A7rII features.
So if you are already heavily invested in Nikon, Canon, Leica, or Sony's own Alpha mount, here's where you'll see massive benefit from not replacing your kit but adding a Sony pro mirrorless to it.
5 Axis Image Stabilization
The a7rII features a 5-axis stabilization system built into the sensor. The sensor moves itself to counteract unintentional movement while you shoot stills or video. In practical terms, it'll allow you to shoot at lower shutter speeds with significantly reduced image blur due to camera shake.
On other high megapixel bodies like the Canon 5DS and Nikon D810, it can be difficult to take images tack sharp handheld at shutter speeds slower than 1/400s. With the A7rII you can expect to still achieve sharp focus handheld at much slower shutter speeds. Yes, the 5-axis stabilization is that good.
It's is also a boon for anyone with a stable of high grade manual focusing lenses, as besides peaking and focus-magnification to make your life easier, the added benefit of stabilization should improve your previous keeper rate with those lenses. Leica, Contax N/645, Mamiya, and those with a cache of exotic lenses have a sensible option that keeps those lenses useful and relevant.
Image Quality
The A7rII's 'first of its kind', backside illuminated architecture for improved low-light performance, reduced shading, and color shifts at the periphery of the frame, is particularly useful for any 3rd party lenses mounted ,as native E-Mount lenses would have built-in correction.
Sony shines like no other at the moment in image quality. Even before Sony updated the firmware of the A7rII to allow for full uncompressed 14-bit readout for files, the A7rII has still been the highest rated sensor tested by DXO since August 2015. To put it against a contemporary, the A7rII noticeably exceeds the Canon 5DS in both noise levels and dynamic range. Pitted in companions to the Nikon D810 the A7rII is superior at noise levels while only giving ground slightly in dynamic range at it's base ISO (50-100), but then after, it exceeds the best from Nikon's best.
Bracketing exposures isn't really a viable option for anything that moves. For portraits, the leverage afforded by the A7rII's dynamic range allows for greater control of shadows and highlights, and the ability to push files without gaining any grain in the shadows or other aberrations cannot be overlooked. We've never seen this kind of image quality and performance in a compact high resolution body that can capture nearly any scene easily, that can also adapt any 3rd party lens.
Full-time Live View Exposure
Simply put, when you turn on Live View you'll see exposure adjustments in real-time. This greatly reduces the need to take several test shots when shooting. Combined with the A7rII's remarkably good EVF, you'll notice your rate of under/overexposed images is significantly less than with your DSLR.
The A7rII's live view, peaking, and focus magnification take all of the guess work and frustration out of composing. Even better, Sony, in partnership with Phase One incorporates all these features when tethering the A7rII form Capture One Pro 8 and on.
As of today, for exclusive DSLR users there is no equivalent to this very useful feature – It's only available in mirrorless camera's with the A7rII being the only high resolution variant to note.
Compact & Lightweight
With no lens mounted the A7rII is an extremely compact and lightweight camera. This is particularly helpful for pro users who are adding a camera to their existing kit – we're not speaking solely of the primary camera here. Adding an A7rII, a few batteries, and an adaptor roughly equates to packing another medium telephoto lens in your bag.
To keep the combo compact for everyday use, you'll need to also use compact lenses. Now, it's true some of the high quality E Mount lenses like Sony's new G-Master line are far from minute, and very likely, if you're a Canon, Nikon, or Sony A Mount user, a combo with the A7rII won't be compact. However, Sony's Batis and Loxia line are quite small. For 3rd party use look into Contax G, Voigtlander M and Leica M lenses for making the package small enough to fit in a coat pocket and easy enough to keep with you all the time.
Shoot 4k Internally or Super 35 & S-Log2
Even if you only shoot very short clips the A7rII is an impressive video camera that sits amongst the elite in it's class. Although it's primarily a stills image machine the boffins at Sony clearly had videography in mind with some of the decisions they made.
Consider that it shoots 4k in full frame or Super 35 crop mode. In full frame the A7rII bests other camera's in it's class, but overall lags the very best full frame sensor video camera's like the Canon C500 or the Sony a7sII. However, in Super 35 crop mode the processor down samples from 15 megapixels to 4k for improved video quality putting in the same quality class as it's sibling, the A7sII – a little spoken about fact.
Sony also included it's pro grade S-Log2 Gamma Picture Profile which allows the widest color gamut and most information in the shadows and highlights. No other camera made today delivers top level stills and video performance together quite like the A7rII for that reason.
Should I Add The Sony A7rII To My Kit?
This could seem one big advertisement for the A7rII, but perhaps it's significant to consider that it has had so much good publicity that you needn't have had me speak highly of it to know it's highly capable and regarded. The primary point here is to offer you information framed to show you that if you're looking to add to your kit, or you want some of the A7's benefits but worry about having to entirely switch, that you can have the best of both worlds. The A7rII particularly lets you enjoy that, and compatibility continues to grow.
The flexibility that the A7rII provides is where it's unmatched. As I mentioned from the onset, it's hard not to love it, and Sony did us all a favor by not mandating that we buy native E Mount lenses to enjoy it's flagship camera. This camera does so much right; It's light, high-resolution, stabilized, and even weather sealed, and it can be compact and stealthy with 3rd party or E-Mount lenses with silent shutter enabled; It can also be larger and well balanced with a battery grip and DSLR lenses, and it can be a serious tool for video production capable of adapting anamorphic lenses fitted with an external recorder, microphone, and gimbal.
What it is, is a chameleon of camera that can earn a spot in any pros bag. Unlike previous A7-series cameras that have more glaring drawbacks, the A7rII is a 'do everything camera' that doesn't demand a complete system-wide switch, or loyalty at all.
*You can win an A7RII right now in what may be our best giveaway ever. Click here to enter and for details.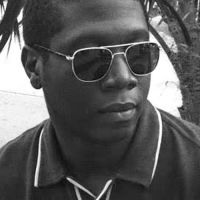 Marlon Richardson
Marlon is a South Florida-based wedding and portrait photographer, writer, and interactive designer. Involved in photography since the 90's, his background began with repairing film cameras from a master Vietnam veteran, followed by years of assisting professional photographers then before starting his own business in 2006. Marlon at his heart is a tinkerer that has love for and adept in every medium of photography. When not working Marlon is all about spending time with his wife, Naomi and two boys, Taze and Brassaï. http://www.marlonrichardson.com