Ah, blogging. Every photographer has a blog, it seems. They're quick and easy to set up, usually free, and a great way to showcase your work. But are you actually getting inquiries and booking clients as a direct result of all the time and energy you devote to blogging?
I have to admit, after two years of blogging about photography sessions without any resulting bookings, I was ready to abandon the whole thing. Instead, I made a few key changes in my approach to blogging, and the majority of my portrait inquiries are now coming directly from readers of my blog.
[Rewind: EXPOSURE OFFERS SIMPLE PHOTO BLOGGING FOR PHOTOGRAPHERS]
Here are 5 blogging strategies for booking more clients that you can implement, too.
1. Narrow your Target Audience
Bri Emery, creator of Design Love Fest, one of my favorite blogs, once wrote that her blog didn't become popular until she narrowed her target audience. Once she started writing specifically about a few related topics, she gained a following. The most successful photographers I know also have a very focused specialty. They just do weddings, or newborns, or families. I've finally picked a specialty (kids lifestyle portraits!) and my goal for 2014 is to clear the clutter from my blog so I can really focus on finding those who would be interested in my work.
2. Write More Persuasive and Memorable Blog Posts
I view many photography blogs daily and most of them contain post after post like the following:
"I had so much fun at my session with the Wilson kids last week! They were so cute and the light was just so gorgeous! I feel so lucky that I get to do what I love every day! Check out my favorite photos from their session."
These types of blog posts are not memorable or compelling, they don't tell your reader anything about who you are or why they should hire you, and they are just kind of annoying. Now, I consider myself to be a decent writer, but honestly, when it comes to writing about photography sessions, I found myself falling into the same, "here are the photos from my recent session" blog post trap. Ahhhhhhhhhh! What to do?
If writing persuasive and interesting blog posts is something you struggle with, I suggest you check out Irresistible Words, a writing course for photographers and other creative professionals. Written by Jenika McDavitt, the creator of the popular blog Psychology for Photographers, this self-guided PDF course is so brilliant, I'm going to have to go through it a second time just to digest everything I learned. After completing only the first section you'll be churning out more interesting posts, like this one, for example:
Perfectly warm evening light streamed through the dense pine forest surrounding the Wilson's Liberty Lake ranch. As soon as I arrived, little Jackson came running toward me, blonde curls flouncing wildly under his cowboy hat. Violet and Gracie approached more shyly. Their eyes, bright and clear, so full of the innocence of childhood, captivated me. Every image from their session affirms my career decision to create lifestyle portraits of children at play.
See the difference? Which would you prefer to read? Which would compel you to keep coming back to my blog? Learning how to write compelling stories is just a little snippet of what you'll learn from Irresistible Words. Click here to view more details about the Irresistible Words course and how it can help you improve your writing, and subsequently, your business.
3. Include a Call to Action
Following what I learned half way through the Irresistible Words course, I recently wrote a blog post about the convenience of having portraits taken in your own home and included a simple call to action at the end of the post. I was pleasantly surprised to get an inquiry the next day about an in-home family portrait session. Now, my blog and my website aren't perfect (in fact, there are so many changes I know I need to make!), but simply inviting my readers to do what I want them to do in my posts has made all the difference.
4. Learn and Use Best SEO Practices
SEO (Search Engine Optimization) rules and trends seem to be constantly changing. It's like a full time job to keep up. In fact, many companies pay thousands of dollars to have someone work on optimizing their websites for search engines. If you're relying on internet searches to bring in clients, which should be one of the main reasons you are blogging, you should at least know the basics of SEO.
Not sure where to start? I recommend the book Social Media Marketing for Digital Photographers by Lawrence Chan. In addition to explaining SEO, Lawrence also offers a plethora of creative tips for marketing your photography business online.
5. Build and Utilize an Email Database
Probably the single best blogging change I've made recently is taking advantage of my email database. Feeling frustrated because I was spending so much time and energy blogging even though it seemed nobody, not even my own mother, was reading my posts, I decided to put my email database to work.
During my days as a freelance graphic designer, I spent a large portion of my time designing email marketing campaigns for clients. They were time consuming and required a lot of planning and work. I was already doing all of that for my blog, so I didn't want to have to spend even more time designing emails to invite people to view it. Thankfully, I learned that I could just design an RSS to Email campaign using a service like Mailchimp. A basic account at Mailchimp is free and the best part is, it's automated. I don't even have to think about sending out an email each week.
Using one of Mailchimp's templates, I've designed an email that's sent to my database once per week with links to all the posts I wrote for the previous week. I even include my posts from SLR Lounge. In fact, I'd be delighted if you would join my email list so you'll never miss my latest articles, tutorials, free downloads and calls for article submissions. Click here to sign up. You can unsubscribe any time, of course.
 Conclusion
How has your blog helped you book more clients? What changes can you make today to get more inquires from your blog?
Have any questions? Ask away in the comments.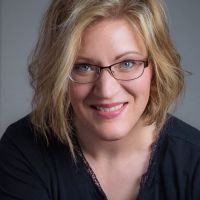 Tanya Goodall Smith
Tanya is the owner of WorkStory Branding Photography in Spokane, WA. Businesses hire her to create story-telling content that sells their high end products and services. She also teachings photographers her unique business model for making serious money as a corporate and personal branding photographer. Find her at
workstoryphotography.com
and
workstoryeducation.com