Our "SLR Lounge & Fundy Designer Artist Feature Collaboration" articles highlight some of the very best wedding photographers in the world.
This article features Kevin Pengelly of Pengelly Photography (Cambridge, Essex, Suffolk, and Norfolk). Kevin and his wife, Sabrina, own and operate Pengelly Photography; they are members of the British Institute of Professional Photographers, and are both qualified members of MPA and The Guild of Photographers. In addition to representing Fundy Designer, Kevin is also an ambassador for Loxley Colour.
Read on as Kevin shares his five best practice tips for capturing wedding memories!
1. Plan out the Day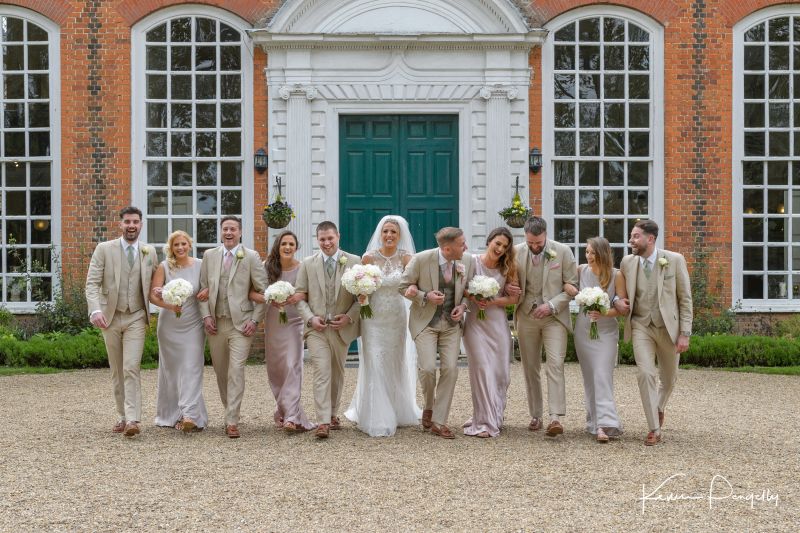 A wedding is a very special day for your couple so you want to make sure you have had meetings with the couple to know exactly what they want from their wedding photographs. What group photographs they are expecting, for example, so you don't miss a photograph that is important to your couple. You also want to make sure you have backup plans if the weather goes against you or the timeline goes out the window.
2. Prepare Your Equipment
The day before a wedding, we always make sure all our cameras are cleaned and charged for the next day's wedding. We carry four Nikon cameras. Two Nikon D4s and two back up cameras (two Nikon D3s), just incase we have any problems with any of the cameras. Also, make sure you have spare speedlights, batteries, and cards. We have spares for everything just in case anything happens on the wedding day!
3. Look for Natural Moments
With all the planning that goes into a wedding day (both the photographer and the couple), it is important to try and capture natural looking images as much as possible as these will make the best memories for the couple. Yes, of course, you have to capture the groups and some posing will be necessary. But when it comes to the couple and photographs of the guest, it is always best practice to keep them looking as natural as possible.
4. Understand Light/Know Composition
When it comes to weddings, the light can change very quickly. As a wedding photographer, you must be able to read and understand light, and know how to use it in difficult conditions. Composition is very important as well. You should always be checking your backgrounds to make sure there are no distracting elements. One of the main issues we have at venues, for example, is the placement of fire exit signs. You'll want to make sure to try and not to get those in the photographs!
5. Enjoy the Day, And Have Fun!
After all is said and done, you absolutely have to make sure you enjoy the day! Of course, there will be a lot of pressure, but make sure you are happy and professional at all times! Guest will absolutely notice this. So if things do not go right, do not panic as this will give off a vibe you do not want. Stay confident no matter what and your couple will maintain their confidence in you.
Final Thoughts from Kevin …
I love being able to meet new couples … We love what we do, capturing everlasting images! My favorite photographic memory from 2017 is being honored to be asked to be Loxley Ambassador and a Fundy Designer Storyteller. For 2018? I am looking forward to meeting more lovely couples and going to new venues. We are very lucky to be able to do what we do, and we always want to make it very special for our couples. In fact, I still get 'butterflies in my tummy' at every wedding!
You can see more of Kevin's work on his website; as well, be sure to give him a like/follow on Facebook/Instagram as well! We are also looking forward to having Kevin join us live on Facebook on Tuesday, May 29 at 11:00 a.m. (MST); check out the Facebook Live schedule here.
Also, check out the updated list of partner discounts available for SLR Lounge Premium Members. You can, for example, save $50 on Fundy Designer's "Pro Suite" or "Album Suite." You can see those discounts by clicking here! And, finally, don't forget that you have until the May 31 deadline to be considered for SLR Lounge's May 2018 awards competition!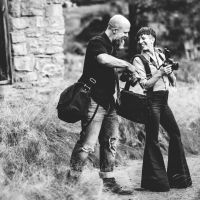 Amii & Andy Kauth
Amii & Andy are a wife and husband team of rad portrait and wedding photographers (Sunshine & Reign Photography) who absolutely love life and are generally just stoked! Yeah! When they aren't photographing or writing and teaching about photography, you'll find them off on a seriously legit adventure with their little ones, lifting weights in their garage, training jiu-jitsu, refining their archery skills, or surfing every chance they get. And on the rare chance they escape off on a "date night"? Yep! They'll find a wedding to crash (true fact). Website:
Sunshine & Reign Photography
Instagram:
@sunshineandreign