Inspired by the popularity and creativity of Jessica Kobeissi's "4 Photographers, 1 Model" Youtube Series, MagMod decided to take on the challenge with an added twist. They asked 4 photographers to go through a series of challenges to showcase the new MagBox softbox system.
The Magbox
Back in June, MagMod released a Kickstarter campaign promoting their new MagBox, a portable softbox designed with the ingenious magnetic integrity of their previous products. With it came the announcement of the MagShoe and the MagRing, which you can see being used throughout the video as well. You can now order it on B&H! If you want to read more about the specs and details of the new MagBox system, click here.
The Challengers
Challenge #1: Soft As Butter
Rules: Take a super soft 3/4 portrait of the subject and overpower the sun. You cannot use high-speed sync.
Challenge #2: One Shot Environmental Portrait
Rules: Without the model in frame, lock in your settings because you only get one shot once the model steps into frame.
Challenge #3: Not Your Grandma's Studio
Rules: Kill all the ambient light and mimic a studio setting on a black background. You must use the FocusDiffuser in this shot.
Order the MagBox with all its accessories for $499 on B&H. It comes with:
1 x MagBox 24″ Octa Softbox & Diffuser
1 x MagShoe
1 x MagRing
1 x MagBox Small Case
1 x MagBox Correction Gel Set
1 x MagBox 24″ Octa FocusDiffuser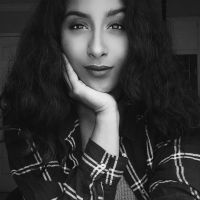 Shivani Reddy
Shivani wants to live in a world where laughter is the cure to pretty much everything. Since she can't claim "Serial Bingewatcher" as an occupation, she'll settle for wedding/portrait photographer at Lin and Jirsa & marketing coordinator here at SLR Lounge. For those rare moments when you won't find a camera in her hand, she will be dancing, eating a donut, or most likely watching Seinfeld. Follow her on Instagram:
@shivalry_inc