We all know that 2017 was poised to be a big year. The GH5 announcement, looming Sony updates, and of course Nikon's 100th year anniversary. However, Nikon finds itself in a position that can be described as either perilous or full of potential. Perilous if Nikon offers a camera that only caters to their user base but doesn't expand it, and the potential can be found in the fact that the maturing mirrorless systems, while impressive, haven't quite hit their stride. Additionally, the next Nikon camera has the opportunity to be everything hybrid shooters hoped the Canon 5D Mark IV would be, but sort of isn't.
Related Reviews:
Fully Integrated Touch Screen
Most of us have been living in a touchscreen world for almost a decade. We've been trained to tap, poke, and swipe our way through the various menus and messages that our devices show us. Yet, instead of finding ways to quickly and competently implement this feature, Nikon has only partially integrated touchscreen technology, and not across the board. The ability to navigate, customize menus, or select focus points for stills and video are needed additions in the next Nikon DSLR.
Usable Video Autofocus
The previous feature will be far less useful if this one doesn't accompany it. Yes, Nikon video autofocus is technically already a feature, it's just not a feature that you'd use. The video autofocus in Canon and Sony cameras is smooth, accurate, and most importantly, usable. If Nikon wants their next DSLR to not only keep pace in the video market, but capture more of it, it needs to develop a well polished autofocus tracking system that video professionals can trust.
Robust Video Assist Features
The D750 and D810 were released in 2014, and both are amazing at stills and very capable video cameras with 1080p video at 60fps, a flat picture profile, and zebras. These cameras would have been even more fantastic…in 2012. However, in 2014, the GH4 and the A7s were also released. The era of affordable 4k had arrived. They record at higher frame rates, higher bit rates, and offer more flexible image profiles, and they also offer more video assist features, such as focus peaking. If Nikon wants the next generation of budget filmmakers or current class of professionals to think Nikon, they'll need to push themselves – Nikon can no longer offer the minimum when it comes to video requirements; their next camera needs to offer 4k, a log profile, higher frames, and the all of the specs professionals expect.
IBIS
In-Body-Image-Stabilization is the all the rage these days, but it's more than a fad and Nikon is at risk of falling multiple generations behind in this technology. It can be found in Olympus, Panasonic, Sony, and Pentax cameras, and this is quickly becoming an expected addition to new camera, and it's absence may start to be a deterrent to potential buyers. Canon has already passed on adding this feature and Pentax doesn't have the same presence in the market, which presents a unique opportunity for Nikon to stand out in the mirrored market.
*Bonus* Social Media Integration
This one is way out there and probably has zero chance of happening, however, it's an opportunity for Nikon to stand out, make waves, and garner some attention. The ability to install apps, or perhaps, teaming with an app developer to better integrate social media into their cameras would be phenomenal. Nikon is not an iOS or Android developer so perhaps the wise choice is sticking to one's strengths and teaming with the experts in this field. Nikon's apps are functional (SnapBridge has its issues) but they are nothing to write home about. A simple and reliable solution would turn heads.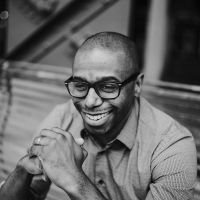 Wendell Weithers
Wendell is based in Atlanta where he shoots events, portraits, and food photography. He also supports his wife Andrea as she runs their cake design business, Sweet Details. Instagram:
Wendellwphoto