I've always like Expert Photography's straight-forward approach with their advice and this time, they came out with an excellent article on 39 BS-Free Tips To Change Your Photography Forever.
Here are some of the highlights of what they talk about.
Your gear doesn't make you. I do agree on what they said that although certain jobs require certain gears, the person behind the camera is more important, because anyone can buy that gear, but not everyone can have that talent or vision. Here is my favorite line from this tip: Remember, every photo you have ever seen and admired, was taken by gear that already exists, not gear that you're waiting to be released.
Photoshop fixes the subject, not the photographer. This goes back to that funny Batman cartoon that I posted up on Facebook earlier this week.

Sure there a handful of "purists" who shun Photoshop, but for most of us, it is a tool. But it is a tool to help enhance your photo, not to replace good photography.

And if Ansel Adams was alive today, he too would have been a Photoshop Guru =)

Shut up and shoot… lots. It's fine to be a gearhead, to read all the photography websites online, and be active on Facebook groups and forums, but ultimately, you gotta shoot. And you gotta shoot a lot. Think of it like flying an airplane; pilots clock in their experience by actual flying hours, not by how many months or years they have been flying. It's not how many years you have been a photographer, but how many photos that you have taken.
Stop firing blanks / Whatever doesn't add, takes away. That said, slow it down and don't just rely on your camera's burst mode. Just because you have 9fps, doesn't mean you need to use it all the time. Your camera card and your hard drive will just fill up faster. Stop, observe, envision, compose, then snap! And if there are elements in the scene that won't add to the photo, remove them if you can before you take that shot. Beats trying to clone it out in Photoshop


What the Duck 1321 by Aaron Johnson

Produce a portfolio and share it relentlessly. Ask for Critique. It's easy to just be content in your work, but if you truly want to grow, don't be afraid to create a portfolio, share it, and ask for critiques from those you respect. It's part of the growth process and you may discover something about your images or about yourself that you may not have known before. But do stay away from the haters!


What the Duck 1055 by Aaron Johnson

Back up your photos twice. I almost lost 4 months of photo because I accidentally made my sync program erase one drive, which then automatically start erasing the photos from another hard drive backup. Luckily, I had a second backup and was able to restore the photos to both drives. Now, I also use an online backup, just in case. The one that I'm using is CrashPlan, which has unlimited storage for $49.99/yr. No excuse, better safe than sorry!
Don't fear the ISO – noise is better than blur. With better and better cameras, ISOs over 800 and 1600 can still produce really good photos. Even a lot of cameras can produce good photos for the web at ISO3200. You can clean up grain and noise, but not motion blur.
Be sure to read the rest of these useful tips by Expert Photography: 39 BS-Free Tips To Change Your Photography Forever

So readers, what are your favorite tips from their article? What tips of your own that you like?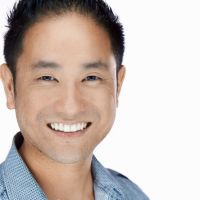 fotosiamo
Joe is a fashion and commercial photographer based in Los Angeles, CA. He blends creativity and edge with a strong style of lighting and emotion in his photographs.