In our field, gear matters, and you'd have to have a bank balance bigger than your bank account number for you to acquire all you likely would want when the whim takes you. However, if you keep your ear to the ground like we do, you come about the best photography deals currently on the market, and within our Deal Dashes, we share them with you:
30% off creative live site-wide
CreativeLive is, for the one or two of you who don't know, a massive online education powerhouse that broadcasts live classes from leaders in their respective fields all around the world. Associated with CL are names like Chase Jarvis, Sue Bryce, Zack Arias, and our own Pye Jirsa. CL classes span the gamut of the photographic field and cover varying degrees of education, and right now CL is having a site-wide 30% Off sale.  It's only running today and tomorrow so find the classes you've been wanting and act swiftly. Click ere.
Borrowlenses free rental day
It's almost 4th of July and to celebrate BorrowLenses is giving a free day of rental through July 4th, so you can try out and keep your gear over the holiday, and that goes for everything on-site, everything you've rented. And remember BorrowLenses carries not only lenses, but lighting gear, grip, camera bodies, and pretty much anything else you'd want. Get the details here.
Profoto: Free OCF Beauty Dish & Speedring with To-Go Kit
Unless this is your first time on SLR Lounge, you'll likely know we love Profoto. Not only do they have the history of creating high-quality lighting equipment, but they continue to uphold their standards throughout innovation and evolution. As with most quality things, Profoto equipment isn't often on sale. However, right now they are including the new OCF Beauty Dish that we've shot with and adore (see here), but a Speedring also when you get either the single B2 To-Go kit, or the double B2 To-Go Location kit.
This OCF Beauty Dish is the new incarnation of one of the industry's most beloved modifiers, and unlike its predecessor it's easily transported.   The B2s are fabulous and worth their price, so this is just icing on the cake to get these two with it. Get the kits here:
ENDING SOON
FUJIFILM Camera & Lenses
Right now, for one week, there are significant sales on Fuji cameras and lenses. You can find some of their best lenses like the 56mm 1.4 APD lens for $400 off, and the X-T1 is $300 lower now than it will be just days from now. The same goes for the X-T10, X100T, and the rest. Here's the best:
Fujifilm X-T10 Mirrorless Digital Camera Body
Fujifilm X100T Digital Camera, Black
Fujifilm X-T1 Mirrorless Digital Camera Body, Black
Fujifilm Fujinon XF 23mm (35mm) F/1.4R Lens
Fujifilm XF 56mm (85mm) F/1.2 Lens
Fujifilm XF 60mm (90mm) F/2.4 Macro Lens
Fujifilm XF 90mm (137mm) F/2 R LM WR Lens
NIKON LENS DEALS
We all know Nikon was doing some spectacular deals in recent months on their FX bodies, but those have since ended, and they are back to their standard price points. However, what they have now introduced are some equally spectacular lens deals, and for the glass you want. Lenses like the 50mm f/1.4G AF-S, 24-70mm  ED-IF AF-S VR, and the Nikon 70-200mm f/2.8G AF-S VR II Nikkor ED-IF Lens. Check out the list below.
Nikon 50mm f/1.4G AF-S Nikkor Lens 
Nikon 35mm f/1.8G AF-S ED Nikkor Lens  
Nikon 28mm f/1.8G AF-S Nikkor Lens 
Nikon 24mm f/1.8G AF-S ED Nikkor Lens 
Nikon 20mm f/1.8G AF-S ED Nikkor Lens 
Nikon 10-24mm f/3.5-4.5G DX Nikkor Lens 
Nikon 16-35mm F/4G AF-S Nikkor ED (VR-II) VR Zoom Lens 
Nikon 35mm f/1.4G AF-S Nikkor Lens 
Nikon 14-24mm f/2.8G ED-IF AF-S Nikkor Lens 
Nikon 70-200mm f/2.8G AF-S VR II Nikkor ED-IF Lens 
Nikon 80-400mm f/4.5-5.6G AF-S VR Nikkor ED Lens 
Nikon 24-70mm f/2.8E ED-IF AF-S VR Nikkor Lens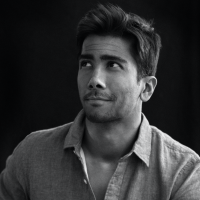 Kishore Sawh
A photographer and writer based in Miami, he can often be found at dog parks, and airports in London and Toronto. He is also a tremendous fan of flossing and the happiest guy around when the company's good.