Stylized Shoots have become a very popular trend over the past few years for wedding photographers. They are great for showing off your style and different creative ideas. While the end result and goal of a these shoots is usually a blog full of perfectly staged pretty photos that can be used for advertising, there's a lot more to be gained. The blog full of pretty photos is part of it, but that shouldn't be the only inspiration for doing a stylized shoot. It's everything else that goes into these shoots that make them so important. Rather than give you tips on how to shoot a successful stylized shoot, I'm going to go over 3 reasons why you should shoot one.
[REWIND:  Planning a Successful Concept Shoot]

Photo by Casey James Photography
Practice
Whether your just starting out or a seasoned wedding photographer, stylized shoots are a great way to practice your craft. You can practice your posing. You can practice your communication skills. You can practice your lighting techniques and setups. You can practice all the things that you might not get the chance to practice during a real wedding. This is your chance to be creative and try different techniques. You can take your time and make adjustments, do things until you get them right. Push your comfort level without the fear of screwing up. Styled shoots are also a great opportunity to practice your planning and execution skills. These type of shoots are great practice for planning out a shoot and bringing it to life. Wedding photography is about making your client happy. This is your chance to do what makes you happy.
Networking
Networking could be the most important reward of creating a stylized shoot. You get the opportunity to hand pick the vendors that you want to work with. As a wedding photographer, you are at the mercy of your clients as they obviously choose the vendors you will be working with. This is your chance to work with new vendors that you haven't worked with in the past. Vendors that you have wanted to work with but haven't. Vendors that you may have already worked with in the past and liked their work. You can choose the location, so you even shoot at a venue you like or have been wanting to shoot at.
With wedding photography, the more vendors and other professionals you work with, the more name will be out there. Networking and building relationships are crucial with helping your business grow, and this is a great opportunity to do just that. The vendors you choose to work with will now be familiar with your work, as will you with theirs. They will get to see your creativity and style to help push your work to potential clients and market your brand. Referring clients between vendors is a huge part of the wedding industry, and the more friends you have the better.
Advertising
When starting out in wedding photography, and building your portfolio, you don't get the opportunity to pick and choose what weddings you want to shoot. You take what is given to you, and that is what you have to work with when it comes to advertising. Real weddings don't always have beautiful brides in beautiful gowns getting married to handsome athletically built grooms. The flowers and details might not best represent the brand you're trying to advertise, and the venues might not even be that nice. Stylized shoots are your chance to create that epic wedding, or shoot that beautiful bride. You get to hand pick the model that you want to work with to be your bride. You get to hand pick the details. This is your chance to show off your brand the way you want to.
Conclusion
Stylized shoots can be extremely beneficial when done for the right reasons. They should never be advertised as a real wedding and should always be properly labeled when used in a portfolio. There's a big difference between a real wedding and a stylized shoot, and there is a problem with photographers not labeling them correctly. There's also one other important thing to remember. While you can do your best to create a stylized shoot that resembles a real wedding, there are some important aspects that cannot be replicated. Real moments such as a groom's eyes tearing up as he sees his beautiful bride for the first time or the look on a father's face as he gives his daughter away are moments that can never be staged, but that's not the point.
When done correctly and for the right reasons, a stylized shoot can be an awesome tool to help in your success as a wedding photographer. The popularity of these shoots has grown over recent years and more wedding photographers are learning just how helpful they can be. Do you need the perfect looking bride or most epic wedding photos in your portfolio to be successful or competitive, absolutely not. The beautiful photos that come out of a stylized shoot are just a bonus to everything else that is gained by creating one. You can have the most beautiful wedding photos in the world, but wedding photography is more than just pretty pictures, and if you don't have the other elements you won't be successful. Sure a stylized shoot is staged, but using it to your advantage to practice, network, and advertise will help you become a better photographer when things get real.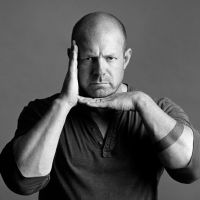 Jay Cassario
Jay Cassario is a fulltime photographer from South Jersey, owner of the multi-photographer wedding and portrait studio
Twisted Oaks, and Brand Ambassador for Leica Camera USA. WEBSITE:
Jay Cassario Personal Facebook:
Jay Cassario Business Facebook:
Twisted Oaks Studio Google Plus:
Jay's Google + Twitter:
@JayCassario