We are excited about our new series, Ask SLR Lounge, where you ask the questions and we answer them on Facebook Live. This is an open forum for you, our community, to ask us anything you want and we will do what we do best –  provide your with some great tips!
Submit your questions here and tune in on the SLR Lounge Facebook page to see if they are selected to be answered! Check out our previous question here!
Our question today comes from Juan Galvan, who asks:
How do you split up your time with the clients while working with a videographer?
Watch the Facebook Live video answer here:
Determine Which Service Is Of Higher Priority To Your Clients?
Clients will sometimes have a preferential bias for cinema or photo and it is up to you to gauge which service they are placing more value in. Often times clients come in requesting suggestions for possible photo or cinema vendors and we've recommended companies that we enjoy working with and know will deliver a high quality product. At Lin & Jirsa, we are fortunate to have talented photographers and cinematographers which allows us to refer to our in-house teams. We cover this communication process in depth in the first course of our Wedding Workshop series, Communication & Planning.
2. Be Professional & Establish a strong rapport
The ultimate goal is for photo and cinema to work cohesively as a unit and not as function as competitors. Sure, throughout the day you may be "fighting" for the same shots or the better shot but that won't necessarily produce greater imagery or footage. Introduce your team and familiarize yourself with them, after all, you will be working alongside them and need to establish a strong rapport with them in order for the day to run smoothly. Ask the team what type of equipment they have are working with in order to avoid jumping in front of their cranes or making special appearances in their drone footage. Place your ego to the side and start the day on the right foot to ensure that both of your products have the best possible chance for success.
Let video know to let photo know if they are in the way and vice versa – establishing boundaries to avoid any conflict or frustration that might occur
3. Communicate Throughout the day
It is safe to say that most conflicts arise from lack of communication. Notify the opposing team if there are specific shots the bride and groom have requested that your specific service takes precedence over. By communicating throughout the day, you are ensuring that neither one of you is compromising your end product by missing shots. This is a balancing act of giving each other enough time and making sure both parties leave a scene satisfied. Since cinematography requires action so allow them to dictate which shots they need a lead angle on and stack your camera alongside them. Place your camera on silent shutter and be cautious of using any on or off camera flashes as they disrupt recording.
In the end, neither one of your products should suffer due to lack of communication and proper planning. This all stems back being able to work together in order to satisfy your clients and provide them with the service they are investing in. Learn more quick business tips & tricks from our Communication and Planning course from the Wedding Workshop series available for purchase in the SLR Lounge Store or streaming access as a Premium Member.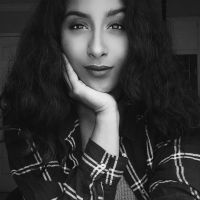 Shivani Reddy
Shivani wants to live in a world where laughter is the cure to pretty much everything. Since she can't claim "Serial Bingewatcher" as an occupation, she'll settle for wedding/portrait photographer at Lin and Jirsa & marketing coordinator here at SLR Lounge. For those rare moments when you won't find a camera in her hand, she will be dancing, eating a donut, or most likely watching Seinfeld. Follow her on Instagram:
@shivalry_inc