Do you want to save thousands of dollars every year in your business and get more referrals this month? Since 2008, we've never spent one dime on traditional advertising (bridal show, print or online advertisement, etc.) and our wedding business continued to flourish. How was this possible?
Jack Trout in The 22 Immutable Laws of Marketing says, "People make PURCHASING (or referral) decisions based on their EMOTIONAL connection to a product or service." If a client LOVES the way you make them FEEL when they use your products and services, then the chances of them referring you increase significantly.
How is this done?
We do this by Managing the client relationship REALLY well (through a system so no detail falls in the cracks), giving them the attention and care they deserve, which in-turn creates a great emotional experience that they can't help but talk about and refer their friends to! Advertising dollars will go a lot further when invested back into your clients rather than a magazine advertisement that people may or may not notice.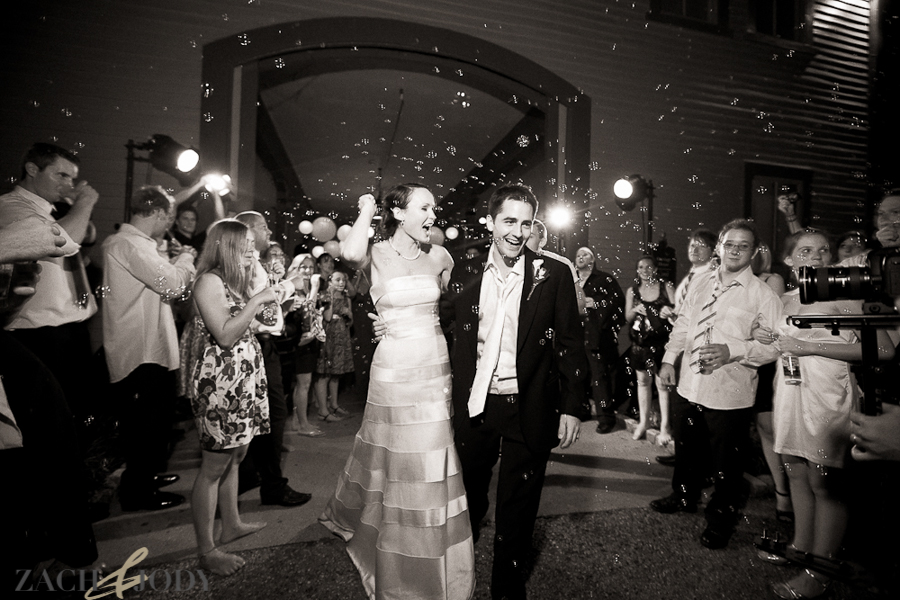 Here are the 3 SIMPLE ways we all need to manage clients well, and keep those referrals coming!
1. CLIENT PRIORITIZATION
Clients who are paying you money have to be responded to quickly and efficiently. You have to set a guideline for the max amount of time a client will wait before they get a response from you. We recommend no more than 24 hours. We also recommend using an auto-responder email for clients that set that expectation so they know when we will get back to them and know what our office hours are. If they need you ASAP, and it is within office hours, they can reach you by phone for a faster response.
20% clients need more attention and should be your top priority. What is a 20% client? They are the clients (or vendors) that go out of their way to talk about you and love on you that extra little bit. You need to know who those clients are and then go out of your way to take care of them. Those clients will be the ones that become your walking, talking billboards! Give them a reason to talk, then make it easy for them to refer you!
Remember, "80% of your business WILL come from 20% of your clients. So take extra care of the 20%!" (Click HERE to tweet this out)
2. TOP OF MIND
If you want to get more referrals and get them now, then you have to be Top of Mind (this not only works with clients, but vendors as well!). The way you get Top of Mind (you and your business are at the forefront of someone's mind) is by doing something for them and getting on their radar. Many times you don't get referred by a past client or vendor because you simply haven't done anything for them lately.
With current clients, stay Top of Mind by doing something for them every few weeks. It can be as simple as an email, call or note in the actual mail, or better yet, a perzonalized gift which helps them focus on their relationship (date night kit, anyone?) and is NOT about you and your photography.
Click below to hear us talk about a practical way to stay Top of Mind with vendors!
3. FOCUS ON THE DETAILS
This step makes the client feel as though you have the most difficult part of the day handled; the details! And, as creative people, let's be honest, this is an area we all need a system to work for us in!
One way we do that practically is to send out our 51 question questionnaire which helps us coordinate all the major details of the wedding day. The client loves this and it helps them to have a great experience with us, and therefore makes them want to refer us!
YOUR CHALLENGE:
Our challenge for you this week to get more referrals this month is:
Step #1: Write down a prioritized list of your 20% clients (the ones who are really in love with you! This includes past brides, vendors and photographers), and then find unique ways that you can get TOP of MIND with them by focussing on how you can help them (not yourself).
Step #2: Put this list on the wall and look at it every day, and don't let one day go by that you are not reaching out to someone on that list!
Step #3: Lastly, get focussed on creating a system that helps you stay on top of the details so clients have a reason to refer you! Use our systems, create your own, or use someone else's system. Just make sure that you have one and make sure you use it! :)
With these 3 simple steps in the client management side of your business, you can count on more referrals in your business this month!
Sign up for the Zach and Jody NEWSLETTER for more tips to help you make more money in your business, get more referrals and spend more time with your friends and family!
Zach & Jody Gray
Zach and Jody Gray took their first $500 wedding gig and turn it into a real brand. Now, after 7 years of running a 6 figure wedding business, Zach and Jody Gray have now converted their brand to small business consulting & content creation. They are international speakers on business and shooting systems, and have personally instructed over 1,200 photographers at their IN-CAMERA workshops. They are Top Endorsed Pro's by Westcott Lighting, are members of the exclusive SanDisk Extreme Team, and and have been featured speakers on creativeLIVE, Photo-Vision, WPPI, PPA, SWPP in London and MyWed Conference in Moscow. Their work has been published in RangeFinder and People Magazine. They teach that if THEY can do it, so can you. Check out more of their work on
their blog.