This webinar has already been broadcasted – watch the replay here!
Join award-winning wedding photographer, Pye Jirsa as he teaches you the tools, process, and techniques to get amazing imagery with 3 simple lighting techniques perfect to get you out of any sticky situation.
Missed our last free webinar, watch the replay here! 
As wedding photographers, we are often plagued with mundane hotel rooms or streets filled with cars and other distracting elements. We'll show you just how easy it is to light your way out of any situation.
When: Monday, January 23rd, 2017 at 5:30pm PST
Cost: Free!
How to Join: Register down below!
Duration: Approx 1 hour
What We'll Cover (specific topics subject to change):
Essential Lighting Gear for Wedding and Portrait Photography
How to Use Flash to Emulate Natural Light
How to Avoid Photographing Distracting Items/Messy Rooms
Using Dramatic Lighting Techniques to Spotlight Subjects
How to Use Flash Modifiers for Different Creative Effects
Q&A Session. We'll try our best to answer all of your questions at the end!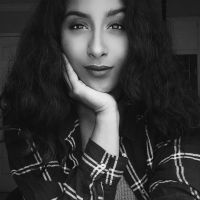 Shivani Reddy
Shivani wants to live in a world where laughter is the cure to pretty much everything. Since she can't claim "Serial Bingewatcher" as an occupation, she'll settle for wedding/portrait photographer at Lin and Jirsa & marketing coordinator here at SLR Lounge. For those rare moments when you won't find a camera in her hand, she will be dancing, eating a donut, or most likely watching Seinfeld. Follow her on Instagram:
@shivalry_inc