Photographers of the world, let's face it! Printed photographs have entered a state of declining interest. The vast majority of my photographic viewing is done on my computer, tablet, or smartphone. Advertisement mediums previously monopolized by various types of printed photographs are quickly being set aside for the digital wave of the future. Billboards along the road are being digitized, magazines are switching to an online format, advertisements in restaurants, sidewalks, and bus stops around the world are changing to a digital, updated format. While I don't necessarily believe that the printed photo will ever disappear (at least not in my lifetime), I see its value and purpose being swept aside to make room for its screen based counterpart, the digital file.
There are a lot of benefits to the technological advancements we're seeing. Easier storage, unbelievable retouching and editing potential, fantastic levels of resolution, convenience, portability, etc., and the impact that digitally sharing photos via online and social media is undeniable. Yet, despite these improvements and benefits, I still choose to print my favorites from my personal projects. I know that most often paid assignments still end up printed for clients, brides, portraits, etc. I'm not talking about printing as a result of a client request. I'm talking about printing for myself. If I'm the only that ever sees my prints, I'm okay with that! I don't print everything, but when I feel the urge to see what something would look like in an 11×14 or 16×20, I don't fight that feeling, I embrace it! Here are three of my primary motivations for printing my work and why I think you should consider printing yours as well.
1. Checking Quality
I know, you don't want to be printing things strictly to check quality all the time. You need to get your editing sorted on the computer and know what you are going to get out of the printer once you send it to the lab or print it. Sometimes, however, I like to have a favorite new image printed at a larger than usual size or with a new lab just to check things out. Is it still acceptably sharp at larger print sizes? Did my processing translate well to print? Do my colors look right? Does anything not look like right? Printing is the acid test of image quality, in my humble opinion. In this world of misleading screen resolution, it is nice to have an photo printed and it turn out exactly as expected.
2. To Share
I like to share my photos with friends and family. Whether I'm printing up smaller batches of photos from a recent trip or larger prints of some of my favorites, there is something very rewarding and special to giving a high quality, great looking print to someone and enjoying their enjoyment of the gift. Physical prints are fairly uncommon, especially good physical prints, so this gesture is something that most people really appreciate. If they don't appreciate it, feel free to retaliate. Some options include tantrums, the cold stare + walk away, or snatching the photo from their hands with a snort of derision thrown in for good measure. Personally, I'm a non-confrontational guy so I just add them to my list and they can enjoy not receiving something from me in the future.
3. It's Tangible
I've hinted around at it earlier, but there is something incredibly rewarding about physically holding a print that you created or hanging a canvas made from one of your favorite photos. It's not just a one time experience either. Each and every time I pull out my portfolio and flip through it or walk by the canvas wrap of my wife and daughter, I smile. I'm reminded of why I enjoy photography in the first place. It's not really about the opportunity to write for a great online magazine like SLR Lounge. It's not about getting to meet new people, play with cool gear, or even make an enjoyable hobby a profitable venture. It's about creating something by capturing a split second in time and then having the ability to share it with the world in a (now) unique format, however small the world you choose to share it with may be.
How About You?
Those are my reasons, what are yours? Do you still print your work off or do you prefer to maintain a strictly digital library of images? I'm not convinced that there's a "proper" answer to these questions, but I would encourage you, if you are new to the field of photography and have dealt mostly with digital devices for viewing your photos, take the time to check out a quality photo lab and have some of your favorites printed. You may find that it's not for you and you get just as much satisfaction out of viewing your images on a screen. Or, you may find that it lights an intangible fire in you to create more, to create differently, or change your approach to your current process. Either way…
Don't Forget…
Get out there and SHOOT! Share your favorites with us on your favorite social media platform, like us on Facebook, drop by our critique section, and be sure to sign up for email updates to stay up to date on the latest and greatest news, products, contests, reviews, and photography articles!
CREDITS : Photographs by Michael  have been used with permission for SLR Lounge. Do not copy, modify or re-post this article or images without express permission from SLR Lounge and the artist.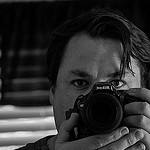 Michael Henson
Michael Henson is a St. Louis based photographer obsessed with everything creative. His photography interests span genres from still life to sports. When he's not running around with his face to the camera or behind a keyboard writing, you can typically find a guitar in his hands or catch him out enjoying life with his family and friends. For more from Michael, bebop on over to: WEBSITE:
Michael Henson
Personal Facebook:
Michael Henson
Business Facebook:
Henson Creative
Instagram:
@michaelehenson