Wedding photography brings to mind a certain "vibe" for most people. Immediately,  we have thoughts of incredible sunsets with a tiny bride and groom holding fiercely to each other in the afterglow of their newly officiated union. Or others brides and grooms, unaware of the epic surroundings and landscapes of which they are but a tiny part. Others may think of hectic, motion drenched scenes from a raucous reception or of the details found in a bride's bouquet or the pizzazz of the groom's perfectly knotted tie. Frequently, the maelstrom of emotions and the countless stories that interweave themselves through these days are overlooked or missed in the chaos of the bridal party, family formals, and the revelry of the reception.
However, there are those that specialize in the portrayal of those stories. Rather than taking a leadership role in the wedding festivities, they instead choose to relegate themselves to the backgrounds and focus on capturing the moments and memories that will otherwise fade over time. These photographers seem to be a more rare breed and, as such, don't enjoy quite the level of popularity or the household name that others may enjoy.
This article will not attempt to define which style is best because that decision ultimately rests with you, in determining your style, and the bride, when deciding on a photographer. Instead, this article is going to discuss three benefits of the documentary style of wedding photography while examining the work of one of the leaders in this genre, Jeff Ascough.
Jeff began his wedding photography business in 1989 and has since received countless awards. He has covered the weddings of celebrities and sports icons, and been showcased in the Getty Image Gallery in London. Also, he has been named Britain's most celebrated photographer and has made it into Professional Photographer's magazine's list, the top 100 photographers of all time. Needless to say, he sets the bar in this genre, and his work is incredibly inspiring. As you will see through his images in this article, there are definite benefits to pursuing this style of photography and incorporating it into your repertoire might be something to consider.
In fact, there are three primary advantages to this style of wedding photography that I would like to discuss.
1. It Tells A Story
In contrast to many wedding photographers today, Jeff's approach is to avoid interfering with the wedding preparation and festivities if at all possible. He works to blend into the background and capture the day as it unfolds without coaching, posing, and interruption. Granted, this approach may lead to occasionally missing out on shots. However, it keeps the story fresh, authentic, and more genuinely reflects the family, setting, and mood of the day. Rather than close up shots of a ring or bouquet, or the bride looking introspectively out the window, this approach leads to interesting images of family and friends interacting in a more candid manner. The trick is to execute your photographs with excellence while maintaining an eye to the technical and visually appealing (think contrast, leading lines, etc.) This way your set is an artistic story, rather than a collection of snapshots.
2. It Captures Emotion
This style, especially as Jeff's approach shows, captures the emotions of the day in a more "raw" manner than other styles of wedding photography. Certainly, other styles capture the emotion and tell a story, however, these components are more central to the documentary approach than to those that focus on a more fashion-centric or "epic shot" approach. By viewing the wedding through the lens of a documentarian, you are more aware and focused on the little interactions between people and capturing these moments.
While we all love the incredible landscape at sunset shots, I wonder what is going to be most treasured 20 years from now when the memory has faded, and we're reminiscing over our wedding album? Or how much more valuable will that image of grandma hugging the bride will be than a close-up shot of the groom's boutonniere?
3. It is Less Intrusive
Now, there are ways that you can be less intrusive in the more traditionally used approached, but photographers like Jeff specifically go out of their way to not intrude during the ceremony, preparations, and reception. This approach allows you (read: forces you) to be alert and active in a different way than most. I think of it almost like street photography, with all of its quirks and difficulties, blended with a fine art approach with a deadline thrown in.
As such, finding great compositions in your surroundings and waiting for subjects to enter them becomes part of your role. Paying attention to leading lines, the emotions of family members, the humorous activities the youngsters engage in, etc. becomes your focus, rather than spending energy figuring out how to pose the bridal party in a manner that is unique, yet appealing. How does someone like Jeff handle formal poses when the bride or family insists? He schedules 10-15 minutes after the reception to get the traditional poses. Rather than seeking to carve out more time in the middle of the day for photos, he works to make the day as seamless as possible while remaining as invisible as possible.
Which Approach Is Best?
Well, that's up to you! Obviously, there are pros and cons to each way of doing things. You have to decide which approach best fits your vision and brand. Are you an epic landscape photographer? Are you more traditional, edgy, artsy, or journalistic? You have to decide, but don't count out the documentary style approach. These are just a few of the benefits.
Which approach do you prefer? I'd love to hear your thoughts and comments!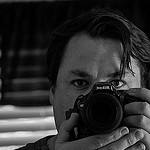 Michael Henson
Michael Henson is a St. Louis based photographer obsessed with everything creative. His photography interests span genres from still life to sports. When he's not running around with his face to the camera or behind a keyboard writing, you can typically find a guitar in his hands or catch him out enjoying life with his family and friends. For more from Michael, bebop on over to: WEBSITE:
Michael Henson
Personal Facebook:
Michael Henson
Business Facebook:
Henson Creative
Instagram:
@michaelehenson