Photography is not cheap. Unless we're talking about client perceptions but that's another article altogether. No, I'm talking about the nuts and bolts. Our cameras, lenses, tripod, speedlights, strobes, filters, etc. The list goes on seemingly forever, and the majority is pretty expensive.
To satisfy the gear hoarder inside all of us and adhere to that January tightening of the belt, let me tell you about some pretty fantastic pieces of kit. Here is a list of three(ish) of my favorite pieces of photography equipment for under $100.
The Ultimate Piece Of Photography Equipment
The 5-in-1 Reflector – Find it here
A reflector is probably the cheapest, yet most useful and versatile photography accessory you will ever buy. Reflectors can be used to, you guessed it, reflect light. However, it doesn't stop there. With a 5-in-1 reflector, you can not only add light but subtract it as well using the black side. We can take off all the reflective surfaces and use the diffusion fabric in the middle to soften existing natural or artificial light. There are so many things you can use it for.
I have six different reflectors, I think. I'll always have a couple with me on a portrait session. A regular set up would be: one reflector blocking or diffusing the dappled light created by trees and another illuminating the subject's face and creating catchlights. I use them in the studio, both with portraits and product photography, to manipulate light however I chose. If you don't have one, grab one now. You will not regret it!
Here's a video of Pye showing you how easy and versatile it is.
THE OVERLOOKED PIECE OF PHOTOGRAPHY EQUIPMENT
X-Rite ColorChecker Passport – Find it here
Coming in $1 under budget at $99, the X-Rite ColorChecker Passport (or any similar item) is an invaluable photography tool. It may not be the coolest topic, but color management is so important for a stress-free workflow. Many people may think that color management starts at the computer, but they would be wrong. It's not always possible (hectic shoots) but whenever I can grab a quick shot of this bad boy, I will. Whether that be an outdoor portrait session or in the studio, an item like this makes accurate color so easy to achieve.
With the X-Rite ColorChecker Passport, all you have to do is grab a quick photo of it (like the one above) in the lighting conditions that you are shooting. On a portrait session, once I have established where we are shooting and have my subjects settled, I'll ask them to hold this for one second. When editing, it's as simple as using the white balance tool in Lightroom to ensure everything is nice and accurate. You can also use the ColorChecker and provided software to create custom profiles of your cameras and lenses for further accuracy.
Bargain Basement Photography Equipment
Foam Board – Find it here
This is not the most complex of items, but often the best things are the simplest. Foam board is exactly how it sounds, boards of foam. On every single film set I ever visited, you were guaranteed to find a large supply of this stuff. It wasn't until I left the film industry that I truly discovered the power of these magical and pretty cheap boards.
In every major studio, you will find V-flats, check out the video below on how to create some. In many respects, the easiest way to think of them are like giant reflectors. They can be used to add or subtract light. That's the most basic way of describing them.
Along with V-flats, I use foam boards all the time in product photography. You can get giant foam boards suitable for 8-foot V-flats, and you can get tiny pieces that can be cut down further, and are perfect for very precise flags (A flag is something used to block light).  I also use them to create reflections on glossy surfaces as a simple fill and whatever else may spring to mind at the time. A recent product photo (which I'm still editing, sorry) was simply one overhead light source plus an array of foam boards manipulating that light and the reflections.
More Photography Equipment Because Succinct Is Not In My Vocabulary
The Westcott Fast Flag – Find it here
I know this was only supposed to be three items, but more have come to mind…
I found out about the Westcott Fast Flag from Alex Koloskov over at Photigy. As some of you might remember, I was lucky enough to review their pro membership and got some amazing advice which has given me the product photography bug. One of the greatest things I learned had to do with modifying lights to create gradients on products. To do so, you need a scrim in between your light source and the product. By placing the light at a sharp angle to the scrim, you are able to produce a gradient, which, in turn, is reflected on the product. It's much cooler when you do it yourself.
This BTS photo shows this technique being used to create a gradient on the bottle top of this perfume. If you saw my recent "How I Shot It Article," where I explained in some detail the process of photographing a shoe, you may remember seeing a BTS photo with the Westcott Fast Flag again. I literally use this on every single product photo shoot now.
The benefit of using something like this rather than a usual reflector is the metal frame. The frame allows you to easily position the scrim wherever you want (you will also need a light stand and knuckle).
My Favorite Piece Of Photography Equipment From 2015
Black Acrylic – Find it here
It may sound boring again, and it kind of is, but the resulting photos are anything but. From the first time I plonked something on a piece of acrylic, set up my lights, and snapped a few photos, I was hooked. I just love the perfect reflection you can create with the acrylic and how amazing it can make your photos look.
There seem to be many names for this substance; Acrylic, Plexi Glass, Perspex. Whatever you want to call it, get some. It's cheap and a lot of fun to play around with. So far, I've only used it for product photography, but I'm sure the more creative among you can think of some other ways of using this stuff.
Do you use/own any of these items? Do you have any less than $100 favorites? I'd love to hear your suggestions in the comments below!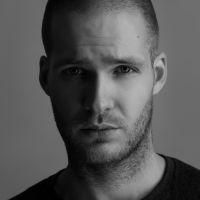 Max Bridge
Max began his career within the film industry. He's worked on everything from a banned horror film to multi-million-pound commercials crewed by top industry professionals. After suffering a back injury, Max left the film industry and is now using his knowledge to pursue a career within photography. Website:
SquareMountain 
Instagram:
Follow Author