There's something Leica has accomplished, perhaps better than any other camera manufacturer today, that doesn't get enough recognition, and that's having one of the most varied spreads of cameras on the market. From point & shoot to medium format, to true rangefinders and FF mirrorless, they truly span the gamut. And not only does Leica have type variation, but style variation, to which they've recently added more having just announced the new C-Lux Compact camera, and a limited edition M-10, the Zagato edition.
Product Highlights
20.1MP 1″ MOS Sensor
Leica DC Vario-Elmar 15x Zoom Lens
24-360mm (35mm Equivalent)
0.21″ 2.33m-Dot Electronic Viewfinder
3.0″ 1.24m-Dot Touchscreen LCD Monitor
UHD 4K Video at 30 and 24 fps
ISO 25600 and 10 fps Continuous Shooting
5-Axis Optical Image Stabilization
Built-In Wi-Fi and Bluetooth LE
4K Stills Recording at 30 fps
The Leica C-Lux is, above all else, a repackaged Panasonic TZ200. For some time now Leica has been choosing to take one of the better point & shoot units on the market and use the power of their branding to make it more appealing. That said, however, you're not getting a Leica engineered product as much as you are getting a Leica make-over.
However, the TZ200 is one of the more powerful and versatile pocket cameras on the market today, benefitting from Panasonic's proven track record in touch screen functionality (which is arguably the best on the market), and it's impressive 15x zoom which is which a Leica DC Vario-Elmar 8.8–132 mm (equivalent 24–360) f/3.3–6.4 ASPH. Whilst not as impressively fast as Sony's new RX100 VI, it almost double's the focal length of it. To make good use of that reach, the C-Lux will benefit from 5-axis optical image stabilization to assist with sharp images even racked out.
The C-Lux will shoot 4K video which will do up to a frame rate of 30 fps and bit-rate of 100Mbps, from which users can pull 8MP stills from, and be controllable via WiFi from a smartphone, making it a stylish all-rounder for travel and day-to-day use.
The C-Lux will go on sale mid-July for $1,050 USD.
Leica M10 Zagato
The Leica M10 has been a resounding hit for the company, with stock levels continually depleted due to demand, and for those even more demanding there now exists the Leica M10 Zagato, a marriage between the German engineering of the M10 and the Italian flare of Zagato.
For those unfamiliar, Zagato is a coach-building and car-design company based just outside of Milan, and since the early 20th century cars from Alfa Romeo, Ferrari, Maserati, Lamboghini, Aston Martin and more have born its namesake. Now they can add Leica to the list with the new M10 kit.
The M10 Zagato will pair a Leica M10 camera body and a Leica Summilux-M 35 mm f/1.4 ASPH. lens, putting together what could be described as the go-to Leica rangefinder set-up
The top deck, baseplate, outer casing and control elements of the camera are all manufactured from the signature Zagato material: aluminum. This makes it 70 grams lighter than the standard M10 camera. Instead of the usual leather trim,

the body of the camera is finished with precisely cut fine grooves, which, together with accents like the red shutter release button, lend the camera its one-of-a-kind look and feel. The elegant curves of the integrated handgrip at the left of the body further distinguishes the special edition from the serial production model of the M10, and adds a new dimension of comfort and handling. The M10 "Edition Zagato" is the first Leica camera to have its own special serial number engraved on an aluminum badge on the base of the camera that is revealed only when the
baseplate is opened.
If you want one, however, you probably have to act now, as only 250 units will be made and sold, and for about $21,600 USD. And while there are those who balk at the idea of special edition Leica prices, there are many with the means and intent that don't, and the units sell out. You can find them at select Leica stores.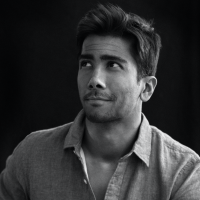 Kishore Sawh
A photographer and writer based in Miami, he can often be found at dog parks, and airports in London and Toronto. He is also a tremendous fan of flossing and the happiest guy around when the company's good.