Every segment of the photography and video industry is progressing through thoughtful design. The brands that can best alleviate consumer pain points or find elusive solutions to persistent problems are the brands that find success.
In 2016, Aurora Aperture released the PowerXND 2000 variable Neutral Design (vND) Filter and now, they've update their product with two new additional to their budding family of filters: the PowerXND Mark II VND filters.
Together, two new filters cover a range from 1 stop to 11 stops of light; with the PowerXND-II 128 covering 1 to 7 stops and PowerXND-II 2000 covering 5 to 11 stops of light. Additionally, the new filters offer a checklist of features offered by existing customers.
Product Highlights
– PowerXND-II 128: ND 2 – 128 (1 – 7 stops)
– PowerXND-II 2000: ND 32-2000 (5 – 11stops)
– Slim profile of 6.0mm
– Schott B270® Super White glass
– Nitto Denso polarization film
– Direct reading scale
– Dual scales for 52mm or larger
– Same size front thread
– Assist lever for 52mm or larger
Available filter thread sizes:
37mm, 39mm, 40.5mm, 43mm, 46mm, 49mm, 52mm, 55mm, 58mm, 62mm, 67mm, 72mm, 77mm, 82mm, 86mm, 95mm, 105mm, and 150mm.

Availability and Pricing
The Aurora PowerXND-II filters will be available through kickstarter.com crowdfunding in June 2018, and to general public as well as dealers in September 2018. Filter thread sizes are from 37mm to 105mm with list price start from US$55 to $699 based on filter sizes. A new 150mm size is added to the offering, along with a 150mm circular and square filter adapter for the Nikon AF-S 14-24/2.8G ultra wide angle zoom lens.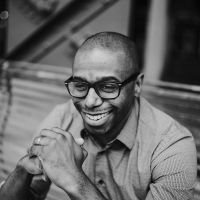 Wendell Weithers
Wendell is based in Atlanta where he shoots events, portraits, and food photography. He also supports his wife Andrea as she runs their cake design business, Sweet Details. Instagram:
Wendellwphoto