Welcome to our roundup series where we will hit on several gear news and rumor topics each day. This gives you a chance to get caught up on all of the day's news and rumors in one place. Make sure to check back daily for the latest gear news, rumors, and announcements.
Sony: 14bit Uncompressed RAW Coming, 8 New FE Lenses by Early 2016
You all asked, and soon you shall receive. Sony has announced that they will, in fact, be bringing 14bit RAW to their newer A-mount cameras. The 14bit RAW option will come stock in the new A7S II, and will also be made available to the A7R II via an upcoming firmware update.
This is huge news for those who were complaining about the lack of an uncompressed RAW format. There is no word on if the A7 II will also get a firmware update allowing for 14bit RAW, but it would seem odd for that not to be announced right now as well, so it seems unlikely.
In other news, Sony (again) confirmed that 8 new FE lenses are on the way, and will arrive by 'early 2016'. Think about that for a second; this means in the next 6 months or so, we will have EIGHT new lens announcements from Sony. That is nuts. This would almost double the number of FE mount lens options for Sony FE shooters (there are twelve native FE lenses currently).
I am very excited to see what lenses are announced, and what price point they come in at. What Sony really needs is to create a bunch of cheap budget lenses that still perform really well. If they can manage to pull that off, in addition to some fast F/2.8 zooms in the 24-70mm and 70-200mm ranges, I think they will be very successful.
Nikon D7100 & D5200 Firmware Updates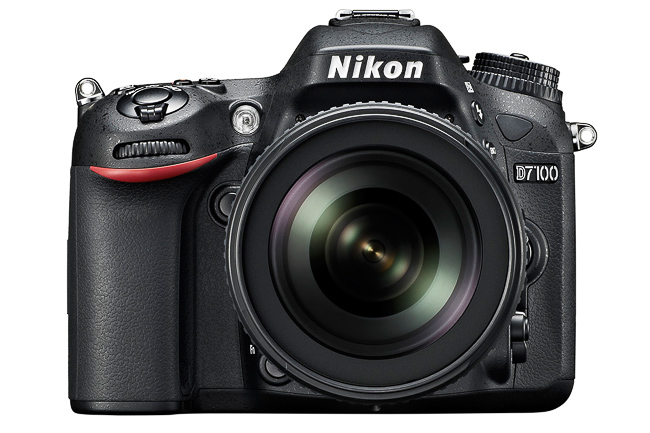 Nikon has announced a couple of firmware updates for two of their APS-C DX camera offerings for the D7100 and D5200 – both of which are outdated models with the newer D7200 and D5300 having been in stores a while now.
Nikon D7100 firmware version 1.03 change log
Reduced noise (horizontal lines) in movies shot with 1280×720; 60p or 1280×720; 50p selected for Frame size/frame rate.
Fixed an issue that sometimes caused the display to darken when images were viewed by pressing the (playback) button.
Fixed an issue with the menus for some languages where continued scrolling would cause the camera to freeze.
Fixed issues with the virtual horizon displayed using the Viewfinder virtual horizon option.
Fixed an issue with the camera freezing when the Clean image sensor option was used.
Nikon D5200 firmware version 1.03 change log
Reduced noise (horizontal lines) in movies shot with 1280×720; 60p or 1280×720; 50p selected for Frame size/frame rate.
Fixed an issue with the camera freezing when the Clean image sensor option was used.
It's rare to see firmware updates from either of the big two, let alone firmware updates to cameras that have already been replaced in the lineup. Still, D7100 and D5200 owners that have been experiencing problems should be happy now that these issues are (hopefully) all resolved.
New Sigma 24mm F/2.8 ART Coming Soon to E-Mount & MFT?
According to the rumor buzz, Sigma will soon announce their crop-body only E-mount and Micro 4/3 24mm F/2.8 ART lens. This would join the 30mm, 19mm, and 60mm mirrorless ART lenses.
I have to say, with a 19mm and a 30mm, a 24mm seems to fit nicely between them. But one has to wonder if this new lens is too close to the 19mm and 30mm lenses. The other somewhat annoying feature of these crop-body ART lenses is the F/2.8 aperture. While people toting around DSLRs get to play with F/1.4 lenses, crop shooters are limited to F/2.8 – surely F/1.8 is doable while maintaining a relatively small lens size.
Regardless, if you are a fan of these crop-body APS-C Sigma ART lenses, then rejoice, because a new one is coming your way soon. If the rumor is correct, it will be announced before the end of this month.
Canon Reportedly Working on 24-70mm F/2.8L IS
Canon is reportedly working on a 24-70mm f/2.8L IS to replace their current 24-70mm F/2.8L II. The rumor is that two prototypes are currently floating around and that no final design has been settled on yet. Supposedly the new IS technology inside would be better than anything Canon has in their lineup so far, and along with the optical upgrades (their new BR elements, for example), this lens could be a doozy.
That said, the rumor goes on to stipulate not to expect this lens to be announced anytime soon. 18-24months at the soonest, according to the report I read. In their words, there is no pressure to release this lens sooner – even with Nikon announcing their own image-stabilized 24-70mm.
Apparently the reason this lens has not been released previously is that Canon thought it would be too large with IS added. Either this new IS tech is now smaller, or Canon doesn't care about the size anymore so long as it's in line with the Nikon and Tamron offerings.
What do you think? Is 18-24months too long for Canon to wait to announce their own stabilized 24-70mm?
What are your thoughts on today's roundup? What news/rumors did we miss? What would you like to see covered in future roundups? Leave a comment below and let us know what you think!