When it comes to capturing iconic sports moments that endure in our collective memories, there is good chance it was captured on a Canon camera. Along the sidelines and in the press pits of world's greatest stages, they have been and still remain the premier choice for most photographers. With the 2018 Winter Olympics upon us, this remains true as Canon and NBC Sports have announced that the two titans of their respective industries have partnered for the games.
The range of the resources needed and quality of the equipment provided are truly tremendous. Putting on the games or any spectacle of this scale is an accomplishment to be genuinely proud of and, in a joint press release, we gain a glimpse at the demands to be met by the world-class production.
Over 70 Canon broadcast lenses will be used, including the DIGISUPER 95 TELE long-zoom field lens featuring a focal length of 1178mm (2356mm with 2x Extender); the DIGISUPER 27 studio lens providing crisp HD imagery in a studio environment; the HJ14ex4.3B wide-angle HD lens capturing a panoramic 96.3 degrees angle-of-view; and the HJ24ex7.5B HDTV field telephoto zoom lens, providing a remarkable 7.5-180mm zoom range in a compact, portable body.

"A Winter Olympics production can be tough on equipment and especially lenses," said Adams. "Canon lenses have always proven themselves in difficult conditions. The images, equipment and the support we get from Canon are always exceptional."

"We are honored to once again be chosen as the broadcast lens provider for NBC" said Yuichi Ishizuka, president and COO, Canon U.S.A., Inc.
Along with the broadcast lenses, the impending competition yielding the moments of triumph and heartbreak will be captured on Canon's flagship cameras and lenses, which will be provided in abundance. Canon Korea details this in the infographic video below.
You can keep up with the images from the 2018 games on the Instagram account below: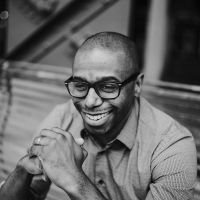 Wendell Weithers
Wendell is based in Atlanta where he shoots events, portraits, and food photography. He also supports his wife Andrea as she runs their cake design business, Sweet Details. Instagram:
Wendellwphoto