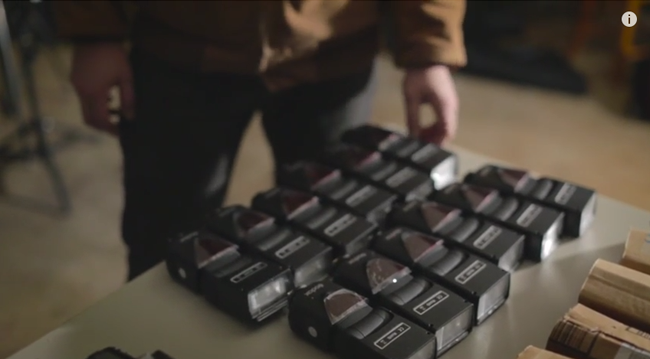 Yesterday, I posted about the pain of setting up camera equipment. I posted a video of a 'Run and Gun' Ronin Gimbal setup and talked about how I rarely set up off camera flash due to my own laziness. Today, I am sharing the following video, which is a complete 360 from my equipment set up philosophy and the previous article.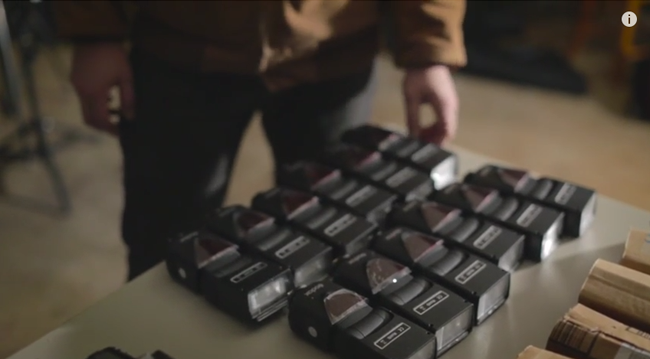 In this flash experiment, David Iliyn purchased 12 of the cheapest flashes he could find, the Godox VT560. Add to that 48 batteries and some homemade snoots – made from the box the flashes were shipped in. David set off into the middle of the forest at night for this experiment. With flashes set upon light stands literally everywhere, he sets off to light his photo.
According to David, the Godex worked really well. They all fired, some at full strength, on wireless triggers and he recommends them for an inexpensive flash solution.
If you want to see what a photo lit by 12 flashes looks like, watch the video below.
If you're a beginner, be sure to look out for our Lighting workshop series. Lighting 101 will be released in the next few weeks, 201 should be here before summer, Lighting 301 is already in post production and we are hard at work on lighting 401.
To hold you over until they are released though, check out these following articles for some tips on off camera flash:
To see more from David Iliyn, check out his YouTube, Website, Instagram and Facebook.
[Via ISO1200]
Hanssie
Hanssie is a Southern California-based writer and sometimes portrait and wedding photographer. In her free time, she homeschools, works out, rescues dogs and works in marketing for SLR Lounge. She also blogs about her adventures and about fitness when she's not sick of writing so much. Check out her work and her blog at
www.hanssie.com
. Follow her on
Instagram