Instagram seems to get little love, or at least a lot of flack, from those in the 'serious' photography community. What it seems they fail to see is that far from just a catalogue of personal experiences and selfies, it's a veritable publishing platform in its own right, where photographers can share their work to millions bypassing outdated media sources. Yet another example of how the internet has brought factors of production to the masses.
Still, it can seem, given the sheer volume of images taken with utter frivolity, that it's not somewhere proper 'work' can get noticed – that the powers at be, those serious in the business, aren't watching. But they are. Just this morning Getty Images announced a photography grant program they are bankrolling, and your submission for consideration is for all intents and purposes, your Instagram account. It's the inaugural Getty Images Instagram Grant aimed and poised to support photographers using Instagram to document events and stories of great social importance from communities worldwide. So it would appear, a collection of selfies won't qualify you – this seems more about social conscience.
The purpose of this grant is to support photographers using Instagram to document stories from underrepresented communities around the world. We recognize that Instagram has introduced new opportunities for emerging voices, outside the mainstream media, to create and share projects of social importance. This grant provides financial support and mentorship to amplify their impact.
So far, it seems 3 Instagrammers who demonstrate their skill via quality of imagery and the stories they tell, will be granted $10,000 each, along with professional mentorship from Getty Images' photographers and an exhibition of their work at the Photoville Photography Festival in NYC in September, which is the same month the winners will be announced.
The time to submit applications is now open and will be until June 4th, at which point the submitted works will be judged by a panel of noted photographers: Maggie Steber, David Guttenfelder, Ramin Talaie, Malin Fezehai, and TIME magazine's director of photography Kira Pollack.
Thoughts
It seems clear that there's certainly a focus on communities that are underrepresented in mainstream media and issues that just haven't been part of mainstream typical media, not for lack of importance.
I also think it's wonderful for the craft on a whole. Instagram, can, sort of level the field for many people. Many of the most astonishing images I've come across on it aren't notable for their camera trickery or effects, but are simple iPhone images that are brilliant in composition, subject, story, and the rest. So judging strictly from Instagram means certain people out there who have a beautiful eye, and mind, but perhaps not the funds, can be seen and appreciated and supported. It has my support.
You can find out more, and find the application here. Best of luck.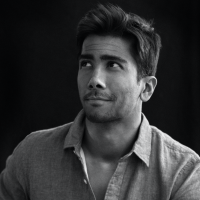 Kishore Sawh
A photographer and writer based in Miami, he can often be found at dog parks, and airports in London and Toronto. He is also a tremendous fan of flossing and the happiest guy around when the company's good.