Feeling like your work is looking a little "blah" and want to step it up a notch? Daniel Inskeep and Rachel Gulotta at Mango Street Lab have consulted with other pros to compile a list of 10 tips to help you in this endeavor.
Mind Your Horizons
While there's something to be said for a well-tilted Dutch angle, an unintentionally crooked horizon is like a piece of wall art that doesn't sit straight – it's irritating, and your viewers will just want to reach out and fix it. Another way a horizon can screw up a photo is by letting it intersect with your subject or other elements in the frame in an unseemly place. Don't let a horizon line run right through someone's head, for example.
Nail Your Focus
When looking at a photograph, one of the first places your eye will go is where it's the sharpest. Let this work for you, not against you, by always focusing with intention. Choose your focus wisely, and make sure that what you intend to be in focus, is.
Don't Cut Off Your Subject's Limbs at the Joints
When something is cut off at the edge of the frame, the mind will make it whole again. When you crop at the joint, you give the viewer's mind an odd kind of wiggle room and it can create something awkward looking instead of natural.
Good Composition
As with everything else on this list, it's all about intention. Most photographers start with the rule of thirds, but there's more to composition if you look deeper. Try out symmetry or quadrants, for starters.
Don't Over- or Under-Edit
Strike a balance between leaving your work looking untouched and filtering it into oblivion.
Don't Shoot in Tungsten Light
This one I have a little dispute with. A "boss" photographer knows how to work the light, whatever it may be, and some photographic or video lights are tungsten. For this one, I'm adding my own tip – learn why typical household lighting isn't flattering and figure out what you can do to fix it, including seeking alternate lighting if need be. But don't blame tungsten, tungsten can be your friend.
Use Light Correctly
At its core, photography is nothing more than a record of light – now captured on a sensor, formerly on film. Never let this basic truth escape you, and you will go far.
Shoot With Purpose

Do not "spray and pray." Don't do it. Think first, then shoot.
Keep Your Subjects Natural
Get comfortable behind the camera before attempting high fashion. Once you can make a killer image without bells and whistles, you can move on to higher production shoots with stylists and makeup artists. Don't rely on other people's art to carry yours.
Don't Try to Recreate Someone Else's Work
Differentiate between stealing like an artist, and just stealing. That is to say, be inspired by other people's work and put your own spin on it, but don't just recreate it and try to pass it off as your own. I will add to this however, that it can be really useful to emulate a photo just to nail the technique, but pat yourself on the back for a job well done and leave it in your archives, not your website or social media.
What tips have you found most impactful to your growth as a photographer? Share in the comments!
Source: Mango Street Lab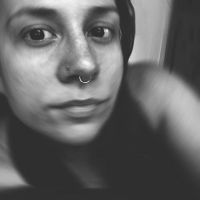 Holly Roa
Seattle based photographer with a side of videography, specializing in work involving animals, but basically a Jill of all trades. Instagram:
@HJRphotos