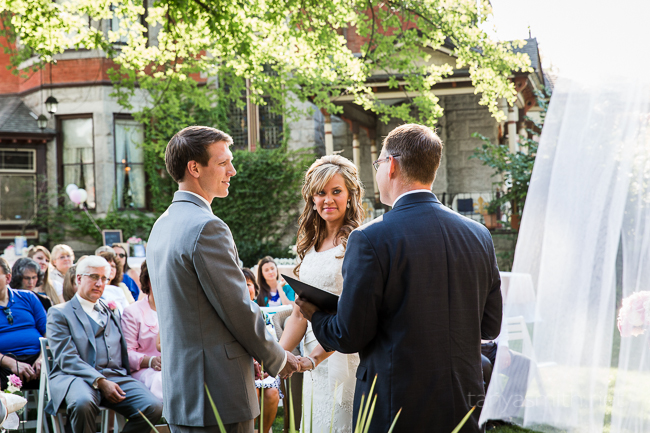 Welcome to Time Out with Tanya, where I've put my fast paced graphic design career on hold in favor of adventures in motherhood. I'm capturing every moment on camera and you can come along, if you'd like. Sign up for my weekly email here so you'll never miss a Time Out.
I spent the last two summers as a second shooter for weddings here in the Spokane area. I wanted to get some experience and see if weddings were something I even wanted to do before marketing that service to potential clients. I really love being a second shooter. There's less pressure, you don't have to worry about any pre-wedding legal or financial stuff. You just show up and take pictures (Actually, there's a lot more to being an awesome second shooter. Find out what makes a great supporting photographer in our article WEDDING PHOTOGRAPHERS: NINE WAYS TO BE THE BEST 2ND SHOOTER).
This summer I felt I was ready to take on weddings myself and actually booked a few. They were all small weddings (which I prefer) with small budgets, so I opted not to hire a second shooter. After my first wedding, in hind-sight, I wish I had at least brought an assistant. Although the photos turned out great and there were no disasters or anything, my job could have been easier and the final product delivered to my client could have been better with the addition of a second shooter. Here are my 10 reasons I wish I had hired a second shooter.
1. You can't be in two places at once

The number one reason I wish I had hired a second shooter is that I simply couldn't be in more than one place at the same time to take pictures. While the ladies were getting ready upstairs, I didn't have anyone downstairs capturing candids of the guys. While I was taking formal portraits of the wedding party after the ceremony, there was nobody to photograph the guests mingling. While I got shots of the bride and her dad coming down the aisle, I missed the first look expression of the groom. In all honesty, I could chalk that up to inexperience, but seriously, a second shooter could have helped in all three of those situations.
2. They can help with your gear

I actually shoot with very minimal gear. I shot this entire wedding with my Canon 5D Mark III and Canon 24-70mm f/2.8 lens and one speed light. I can hear wedding photogs everywhere gasping when they read this, but that's just how this wedding turned out. I don't like to leave my extra gear sitting around unattended, so I left it upstairs in the hotel during the outdoor ceremony and reception portion. Having a second shooter would have allowed me to bring and use more gear because they could help with carrying or keeping an eye on it while I'm shooting. A less expensive assistant could this, too.
3. They can be your human light stand

I only had to bust out my speed light for a few indoor shots at this wedding, and while bouncing it off the ceiling from my camera worked out ok, it would have been nice to have a second shooter or assistant to hold it for me off-camera. We were in a historic mansion with really tight spaces, so light stands would have been cumbersome and not very useful.
4. Help with gathering and posing groups

This was a small wedding, but gathering the extended family for group shots was still a chore. I was standing on a rickety folding chair to get these shots, too, so getting up and down off that thing to rearrange people was not really an option. Barking orders finally worked, but having a second shooter who knows what to look for in arranging groups would have been helpful.
5. They can shoot the details and candids

Detail shots of decor and the venue take a back seat to formal portraits and the actual ceremony and happenings of a wedding day, which is one thing I didn't realize as a primary photographer. I didn't have much time to focus on taking pictures of the details of the day at this wedding. I did take a lot of candid shots, but was worried I might have missed photographing some important guests. Having a second shooter can alleviate some of that stress.
6. They can be your backup

I didn't sit down for one second during this wedding. I don't even think I went to the bathroom. It would have been nice to have someone available to grab me a drink of water or take over when I needed a break. Thankfully, nothing happened to my gear at this wedding and I did have back-up gear available, but what if something had happened to my camera in the middle of the ceremony? Having a second shooter is a great back-up plan.
7. A chance to be a teacher/mentor

I learned a lot from the photographers I have shot with over the years. Just by observing them, and also when they took the time to actually teach me something new. Things like wedding photography etiquette and practices you just learn on the job. Having the opportunity to pass that on to a new photographer helps elevate our entire industry.
8. A different perspective

Having images shot from a different angle or simply from the eye of another photographer can add depth to the overall body of work you provide to your client. As a primary photographer, I found myself so focused on getting the absolutely necessary shots that I wasn't able to be as creative as I would have been if I was the second shooter. I'm sure that skill will develop and improve with time and experience, but having a second shooter could have helped in that area.
9. Balance to your weakness

A really smart photographer would hire a second shooter whose strength is actually their own weakness. If you specialize in posed, meticulously lit portraits, maybe a second shooter who is really good at journalistic candids will help you most in rounding out the photos for the day. If you're not good at the group and detail shots, having someone who is really known for that would be ideal, so you can focus on what you do best. Putting your ego aside and identifying your weaknesses would help you find the right fit.
I personally love disappearing into the background and capturing little moments unnoticed. I struggle with the more posed, formal portraits. Through practice and workshops like the SLR Lounge Natural Light Couples Workshop, I've come a long way in taking charge and feeling confident in posing and interacting with clients during engagement shoots, which gives me an automatic rapport and comfort level on wedding day.
10. Added value for your clients

Having a second shooter adds value to your services, which in reality could allow you to charge more. As previously mentioned, I had a small budget for the weddings I shot this summer, and since they had smaller guest lists and venues I felt confident I didn't need one. Moving forward, I may raise my minimum prices and include a second shooter for all the reasons I listed above.
So, do you use a second shooter? Why or why not?
CREDITS: Photographs by Tanya Smith are copyrighted and have been used with permission for SLR Lounge. Do not copy, modify or re-post this article or images without express permission from SLR Lounge and the artist.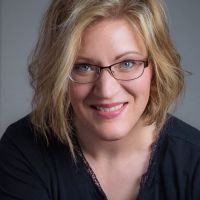 Tanya Goodall Smith
Tanya is the owner of WorkStory Branding Photography in Spokane, WA. Businesses hire her to create story-telling content that sells their high end products and services. She also teachings photographers her unique business model for making serious money as a corporate and personal branding photographer. Find her at
workstoryphotography.com
and
workstoryeducation.com