Whether you are in the beginning stages of retouching and compositing, or a seasoned pro that utilizes the program daily, there is always some function or shortcut to learn to maximize your time in Photoshop, and that's what you've got here.
Nate Dodson of Tutvid gives us 10 "hidden" Photoshop techniques that will help sharpen your skills and help you progress in your craft. Photoshop experts may argue that these tools have been a part of their practice for quite some time, but with Adobe constantly releasing software updates, there is someone out there that will find these tips resourceful considering Dodson utilizes new features of CC.
1. Stacking Face Aware Liquify Filters | 0:58
This tip features one of CC's latest, Face-Aware Liquify. It's a simple interface for reshaping and resizing facial features. Adobe's software now identifies features and creates restrictive bounds for a more realistic liquify process.
2. Color Lookup Tables | 4:33
A color lookup table allows us to mesh all adjustment layers into one convenient location. Dodson suggests to have 'clean' adjustment layers, meaning that they aren't partially hidden or partially showing, in order for it to work best.
3. Selection movement & Transformation | 8:08
When you are creating a selection in Photoshop, you can hold down the spacebar before committing to the selected area to see if it exactly what you wanted. You can also transform your selection area by changing the perspective or scale and have a vastly different selection than just the standard rectangular marquee.
4. Frequency Separation | 9:06
This tool is invaluable for all of you retouchers out there, and in his teachings Dodson shows us how to preserve the colors of the image on the low frequency layer, splitting the colors of the image from the details.
5. Calculations for Selecting Hair | 15:07
Using the calculations tool greatly simplifies one of the most difficult processes within Photoshop: selecting hair. Since it is such a variable item, both due to texture and placement, this trick can be very useful for those who use it frequently.
6. Selective Sharpening w/ High Pass | 20:46
Overall image sharpening can be a bit overwhelming if taken overboard. This technique allows you to differentiate the amount of sharpening applied to various parts of your image, bringing more attention to aspects you want the viewer to focus on.
7. Color Range Within a Mask | 24:13
Within the mask of an adjustment layer, ye can select any area of the photo that we want to constrain our color to by refining the color range.
8.Curve Adjustment Layers | 27:23
The Curves Adjustment Layer is one of the most powerful tools within Photoshop, holding the ability to adjust contrast, color, brightness, shadows, and midtones all within one single tool.
9. Adjustment Layers with Blend Modes | 29:52
Adjustment layers are perfect for making a range of changes within an image, however, when you combine them with blend modes you have the ability to fine-tune in a few simple clicks.
10. Camera RAW filter | 32:29
This tip is particularly useful for those that only have access to a JPEG file but want access to adjustments in the Camera Raw Dialog box. Dodson highlights two specific features you can use to make adjustments: Temperture/Tint & Dehaze. He uses the Dehaze tool to introduce contrast to your image in a different way.
Check out Tutvid for many more great video tips like this.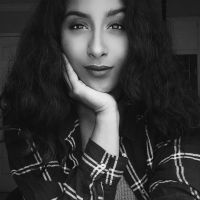 Shivani Reddy
Shivani wants to live in a world where laughter is the cure to pretty much everything. Since she can't claim "Serial Bingewatcher" as an occupation, she'll settle for wedding/portrait photographer at Lin and Jirsa & marketing coordinator here at SLR Lounge. For those rare moments when you won't find a camera in her hand, she will be dancing, eating a donut, or most likely watching Seinfeld. Follow her on Instagram:
@shivalry_inc