Advertisement
WPPI 2009 – Platform Speaker Notes – Ryan Schembri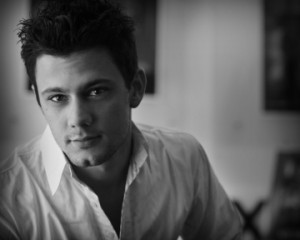 Speaker: Ryan Schembri
Website: http://www.ryanschembri.com/
Lecture Title: X-Rated
SLR Lounge Lecture Usefulness Grade: C
Overview: Ryan Schembri is known for his moody and thought provoking images. His topic was centered around how to create 10 signature images from every wedding he photographs by using medium format capture and high-end retouching.
I am a big fan of Ryan Schembri's work and being that Ryan's best friend is Jerry Ghionis, I figured this platform lecture was going to be a definite hit. In the end, I was a little disappointed in the overall usefulness of the lecture. However, judge for yourself. The notes and commentary are below.
Notes & SLR Lounge Commentary
Business & Marketing
1. Who are our clients: Today, it seems that most of our wedding photography clients are generation Y couples, what does that mean?
- Our clients are younger and smarter
- They expect story telling imagery
- They are heavily influenced by what's around them
Pye: This is a decent point, though it really has nothing to do with Ryan's topic, it is worth mentioning because it directly influences how we interact and what we offer our clients.
2. Client Education:
- Talk your images up and really sell them
- They are your art, your profit machine, etc.
- Explain and show them that you don't just take pictures
- Talk to them about the polishing and refining work that goes into the pictures after the shoot (don't use the terms retouching or fixing as they have a negative connotation)
Pye: Once again, Ryan hasn't really hit the mark of how he generates his 10 stunning images. However, this point is a very valid one. Clients don't necessarily know what goes into the art of photography, and more specifically wedding photography. To many people, taking one good picture with a "nice camera" qualifies you to be a "professional photographer." However, this could not be more inaccurate.
In fact, it is my opinion that expert wedding photographers are the most talented photographers around. Why? Because exceptional wedding photography requires the photographer to be an expert in every type of photography out there including: macro, detail, landscape, journalistic, fashion, posed, portraits, etc. The only difference is, wedding photographers are required to wear all of these different hats while working under extreme time constraints.
Clients don't necessarily understand this. Thus, it is your job to educate your clients on what it takes to produce the amazing imagery you create.
3. Be Passionate
- Justify your art and your price with your passion
- Don't take photos, create art
- Nothing leaves the studio unfinished (if the client requests unfinished images)
- Educate, involve and inspire the clients
- Get them to invest time in you, they are more likely to book you if they have already spent 4 hours with you
Pye: It goes without saying that passion is a huge part of this industry. In fact, if you are not passionate, you might as well find a different career since it will be quite obvious to your clients, as well as through the imagery you produce.
However, there are some things that he mentioned above that we follow strictly. For example, we never let anything out of our studio unfinished. Clients hire us to create a professional product, and that is what leaves the studio, a professional product.
We also ask our clients to meet fairly quickly in the booking process. In fact, during the first contact we ask if we can "meet in person." We generally find that clients that are serious about their wedding photography your work will agree to meet immediately and typically will book within one week.
4. Selling the album: Walk them through the album and explain your vision. Tell them why a page is so wonderful, how it finishes a composition, and how they "must have" a certain spread.
Pye: This is something we agree completely with. There are not that many opportunities to share your vision with your clients. This is one of those chances, don't miss it! A client is much more likely to book a wedding photographer that sells them on his/her vision and passion than one that just shows a bunch of pictures. Likewise with the album, if you want to sell more albums, additional spreads, then share the vision!
Ideas for the Shoot
1. Unique family formals: When shooting the family formals, do something fun!
- Try bringing the bride and groom in the foreground
- Use props in the family picture if possible
Pye: Ok, finally we are getting to just exactly "how" Ryan Schembri creates the amazing imagery that he does so well. Well, actually, not really. This is a great tip, but isn't really ground breaking. Nevertheless, I like this tip. Doing something extra and unique for family shots can definitely help set you apart from other studios.
Photoshop Techniques
1. Push your barriers: Take some time and really get used to and play with Photoshop. Develop your style and really push your boundaries to come up with something unique that others don't do.
Pye: I think Ryan has a great point here. There are still so many photographers that are completely afraid of touching Photoshop. Photoshop can help you make your images go from good, to simply amazing.
Now, when Ryan Schembri said push your barriers, I had to admit that I wasn't quite ready for what he showed us. The first image consisted of a normal Caucasian man smoking a cigarette. Ryan worked the shot in Photoshop until the man's skin was charcoal black with shiny white hair. His second shot was of a old Caucasian grandmother lying down on the sofa. Again, Ryan worked the image until the old white grandmother looked as if she was a five-hundred year old corpse lying in a coffin.
While clients may not be into those images, they were interesting images. More importantly, he was improving and "pushing" his Photoshop boundaries and abilities.
2. Refine and retouch: Make sure you refine and polish every image that you deliver to the client. Avoid using the word "retouch" though when speaking with your client.
Pye: Again, as we mentioned earlier, we agree completely with this sentiment. However, it should be known that Ryan's concept of refine and retouch is quite a bit different from that of our own. Many of Ryan Schembri's portfolio images are actually complete composites of several different images combined.
Ryan would take a shot, and think, "wow that would look really cool if there was a car in that scene." So he would add a car, a person, flowers, veils, anything that he desired into the images. Now while the his Photoshop skills were quite impressive, the finished images I think would more be considered graphic art than photography.
Of course, if your clients can't tell the difference, then go for it. But, if the scenes are complete fabrications, then I feel like it should be considered a graphic art piece, rather than a photographic art piece. Again, everyone has their own opinion on this subject, so pick what you are comfortable with, and make it yours!
Conclusion
We would like to thank Ryan Schembri for his platform lecture. Ryan you are an amazing photographer and we look forward to hearing from you again next year.
_________________________________________________________________________________
Article written by:
Pye Jirsa
Lead Photographer | Partner
Lin and Jirsa Wedding Photography
_________________________________________________________________________________
Advertisement