Advertisement
Tips From a Pro: How to Shoot Tastier Food Photos
Even though I shoot primarily fashion and commercial photography, I have occasionally ventured into food photography. While I am a novice when it comes to shooting food, I do enjoy the opportunity to do so, especially if it involves eating afterwards. In fact, I shot for a culinary school one time with a friend of mine, and we ended up being treated to a 17-course dinner! Thankfully, the plates were all small enough, whew! Here are a couple sample photos of mine.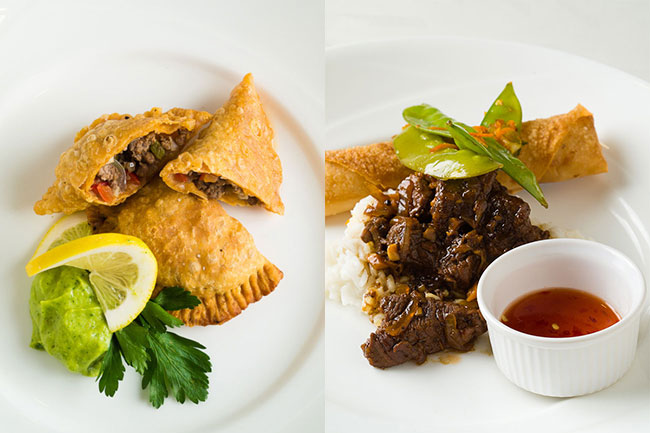 Popular Photography sat down to food photographer extraordinaire, Jeff Kauck to talk about how we can get better at taking food photography and simply put, make the images look yummier.
I like that Jeff talks about not only depth of field (more selective focus in editorial vs commercial) and lighting (use natural daylight or have the strobe mimic daylight), but also tips on the food itself. For example, stable food that won't go bad on you quickly during a shoot include bread, coffee, and cookies. Foods that fall apart include salads and ice creams. With salads, the vegetable will start wilting, and with ice cream, well, it will melt.
Another common mistake for new food photographers is to try difficult photoshoots early on before really learning the technique. Jeff talks about how in bigger shoots, you tend to have a food stylist, but if you are going solo, food prepping can become really time consuming and difficult to master. Lighting food and any of product photography is different from shooting people, so you would have to make sure you get the lighting right.
For more great tips from Jeff, be sure to read the Popular Magazine's article on Tips From a Pro: Shoot Better Food Photos With Any Camera with food photographer Jeff Kauck.

So readers: What are some of your best and tastiest food images?
Advertisement