Advertisement
The 7 Levels of Awareness in Becoming a Professional Photographer
I like to think of this as the Seven Levels of Photographic Enlightenment.

New York City-based photographer Steve Giralt wrote an excellent article on Peta Pixel called The 7 Levels of Awareness in Becoming a Professional Photographer. In this article, Steve reflects back to his own journey from a total beginner to a professional commercial photographer, and in the process, came up with the seven levels of awareness that photographers go through as we advance in our craft.
Just like any worthwhile pursuit, particularly one that becomes a lifelong endeavor, it's good to know where you are in the journey. Remember back when you first started and taking a photo means taking a snapshot just for the sake of recording the moment? What about when you started to become consciously aware of concepts like composition?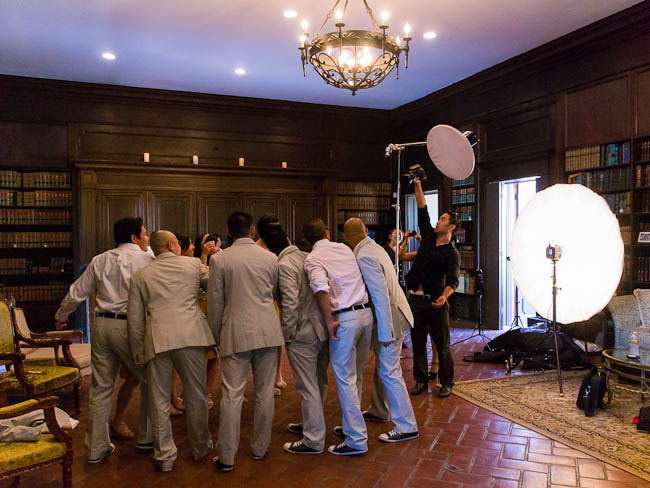 Justin Lin of Lin and Jirsa Photography

Here are the seven levels of awareness according to Steve.
1. Technically Unaware: You are taking pictures without putting any technical thought into them at all.
2. Technically Semi-Aware: You start becoming aware of the photographic process.
3. Technically Aware: You really start thinking about the pictures you're taking on a technical level.
4. Technically Over-Aware / Conceptually Unaware: You are making good technical photos, but you're so concerned with the technical that you cannot get past that.
5. Conceptually Semi-Aware: The technical stuff is on autopilot and now you can start thinking about what your pictures are saying.
6. Conceptually Aware: You are making pictures with more sophisticated meaning that are also technically perfect.
7. Technical and Conceptual Master: Chances are that now most of the pictures you take are part of something important. You don't just take pictures to take pictures; you take pictures to tell a story, and that story has depth.
Steve goes far more in-depth with each level and I think it's a great insight. Be sure to read Steve's article on Peta-Pixel to get a better understanding of each level.

So what do you think readers? Do you find his seven levels accurate? Where do you see yourself today?

Steve Giralt is a NYC-based photographer who was selected in 2005 by PDN magazine as one of 30 emerging photographers to watch. Visit his website at SteveGiralt.com. This post was originally published here.
Advertisement