Recent Articles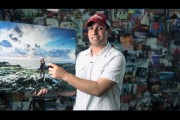 We love canvas prints, so we decided to compare the canvas prints from a handful of professional canvas-makers, as well as consumer-based companies like Costco, to see who has the best canvas print.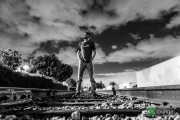 Over the past couple weeks while personally testing the D600, I have been totally blown away by Nikon's new $2095 full-frame DSLR.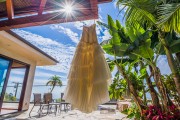 Last weekend I was able to capture a few frames using the brand new Nikon D600 at a wedding. While waiting patiently for Adobe to update Lightroom / ACR to accommodate the D600, I used Nikon's ViewNX 2 to browse the D600 images, and play with Nikon's powerful "Active D-Lighting" feature. The results were very impressive right out of the camera, but last night I was still truly floored when I downloaded Adobe Lightroom 4.2, and finally imported my Nikon D600 NEF's. I will let the images speak for themselves.
Advertisement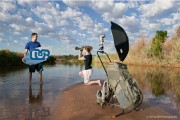 The Clik Elite Volt studio lighting backpack is probably unlike any other photography backpack in the market. While there backpacks and cases that can hold strobes and light modifiers, but the Volt is the only one that you can carry as a backpack and also double as a portable lighting stand. Yes it is a [...]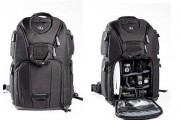 All photos except the Evolution Roller by Joe Gunawan | fotosiamo.com for SLRLounge.com A proper storage and transport unit is essential for any photographers who are looking to carry multiple lenses and accessories such as flash, filter, flash triggers, and battery grips. While you can go be pretty minimalistic with just a satchel bag or [...]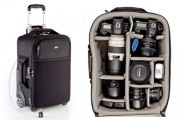 We recently got our hands on the ThinkTank Airport International V2.0 and we quickly fell in love with what is now our new go-to case for destination shoots. Check out this full review!
Advertisement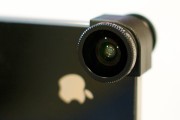 The olloclip is a quick-connect lens solution for the iPhone 4/4S that includes fisheye,wide-angle and macro lenses in one small, convenient package that easily fits in your pocket. Nestled in the palm of your hand, the olloclip connects to the iPhone within seconds so you'll be sure to capture the image you want…if you don't see the picture you're looking for just flip it over to switch lenses.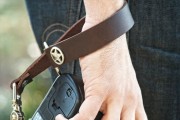 I think if anything, this camera leash should be called the Quick Draw, because it allows you to keep your camera at bay and attached to you for a quick draw. This leash is very useful and is fairly quick and easy to use. It's stylish, especially the water buffalo, and most of all, well made.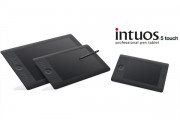 A tablet can really change your workflow and make you a lot more productive. And boy, does Wacom deliver! The Intuos5 is an excellent graphic tablet and after using it for a week, I can see why Wacom's tablets are the standard of the photo and graphic industry.
Whether you are a serious photographer, retoucher, or a just a color-perfectionist, calibrating your monitor is should be an essential part of your photographic workflow.