Advertisement
Pro Tips on Shooting Striking Beach Landscape Photos


Just in time for summer, Popular Photography sat down with photographer Scott Mead to talk about how to take some amazing beach landscape photos. Not only does he talk about how to shoot the beach, but he also goes over the logistics in scouting, what gears to bring, and how to protect your gear.

Here are some of the highlights from the interview:
When you get to the location, stop and take in the scene. See where the best features are, where the best waves are, and where the sun is going.
Waves grow and shrinks in sets. Small waves builds up to larger waves and back down again. Also, read up on the high tide and low tide beforehand to find out when is the best time to shoot.
Don't just shoot sunsets and sunrises with the sun dead center in the middle. Use the Rule of Thirds and other rules on composition to make your images more interesteing
When shooting, use a large clear plastic garbage bag to protect your camera and gear. Create a hole for the lens and cover everything else.
Give yourself at least 1/2 hour's worth of shooting before sunset and sunrise in order to get the best shots.
Bring a split neutral density to get a proper exposure of the waters while not blowing out the sky.
Use a tripod to get crisp photos, especially when you are using slow shutter speeds.

Be sure to read the rest of the article to learn more on how to shoot striking beach landscape photos.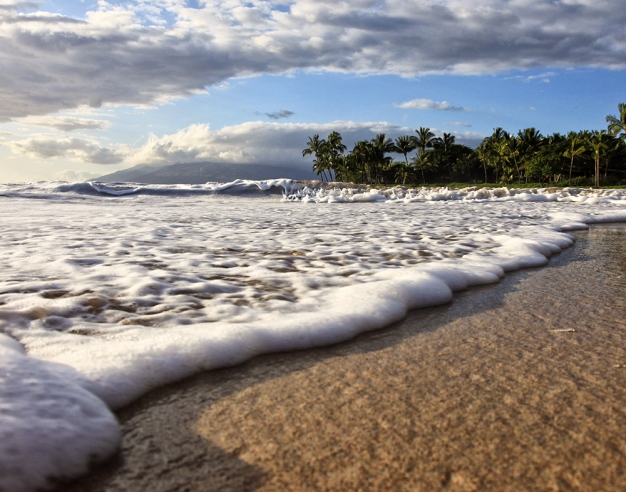 Advertisement