Advertisement
Jose Villa WPPI Lecture Notes 2011
The following is a guest post by Brittany Hansen of Brushfire Photography located in San Tan Valley, AZ. Images by Drexelle Park of D. Park Photography from Orange County.
Images from the Lecture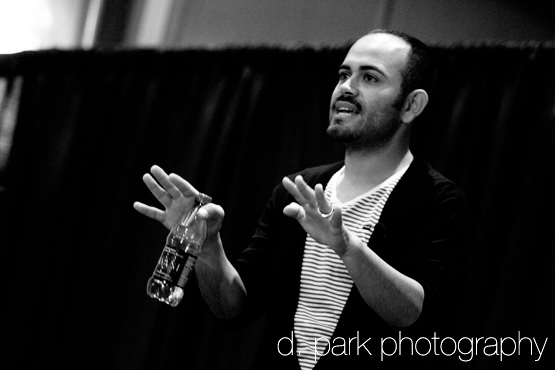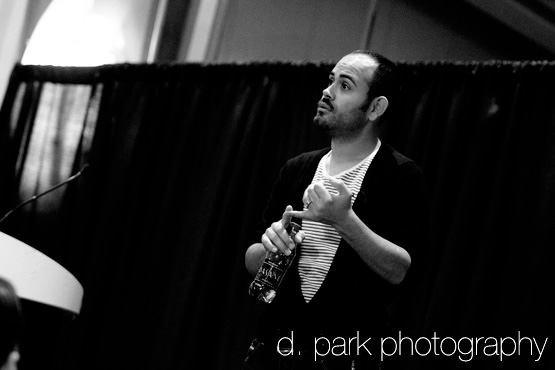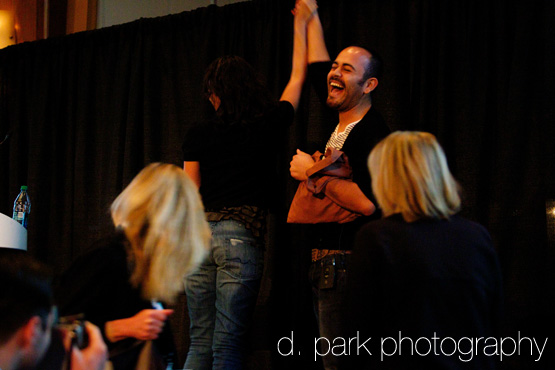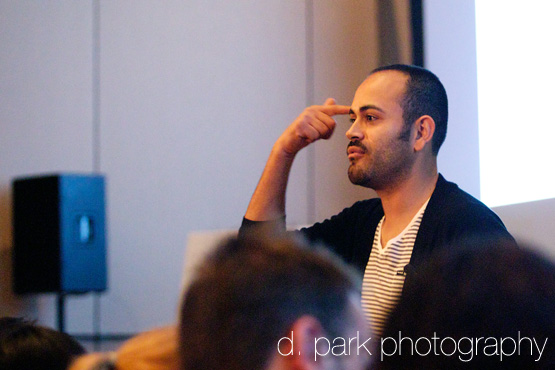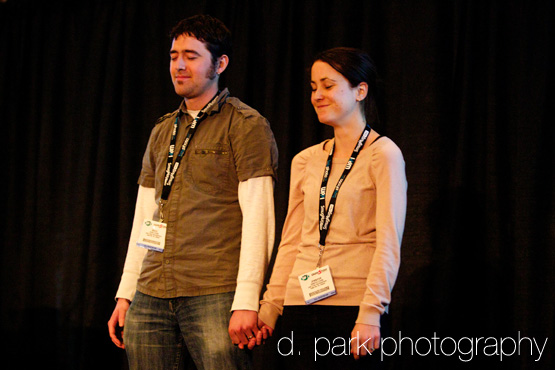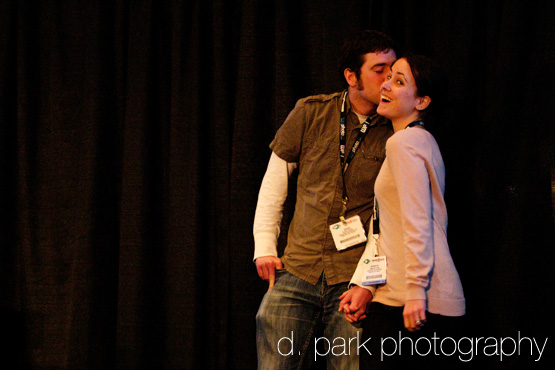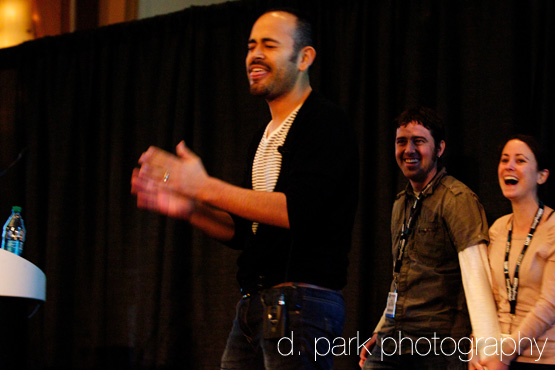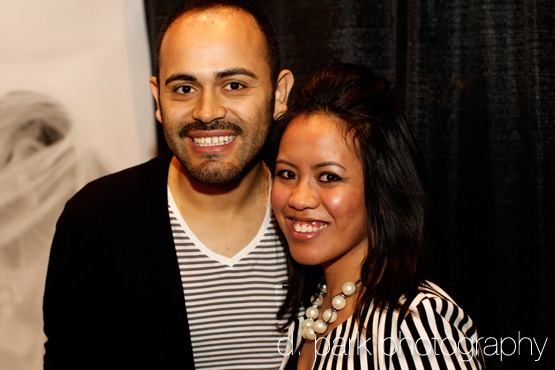 Fine Art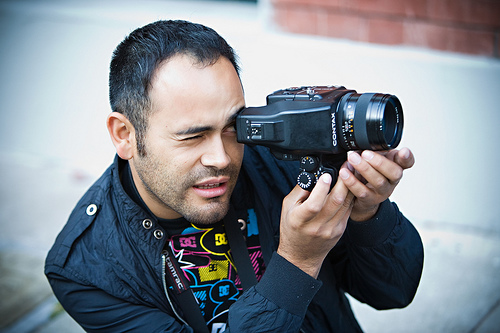 Jose Villa is an portrait photographer whose work is truly art. He shoots with a Contax 645 and uses Fuji 400H Pro film. He does not put watermarks or logos on his photos, and there really is no need to because his work is so distinguishable. Although Jose has created a definite style he hates the concept of "your style.  When attending Brooks Institute for his bachelors degree he use to be asked this question often, "Have you found your style today?  It is funny, that he is so annoyed by this question and idea of style, but at the same time is one of the best examples of a cohesive style. Any photo from any one of his photo shoots can be placed together and they look amazing. He is a gifted photographer, and a very talented teacher and speaker.
When he started the seminar he was really nervous and through the talk I learned how humble he is as well. He had so many stories, and useful learning experiences to share that time flew by. I will share as many of those as I can, but first I will recount some of the short bits of knowledge he shared.
Instead of finding a style he told us to find a path. This means being true to yourself and know who you are. People want to know their photographer, and being somewhat transparent to who you are as an artist and by doing what you really love, your work will reflect you. Jose Villa said, "Shoot for yourself and the rest will follow.  It is important to remember though that this does not mean ignoring the photos your client wants you to take. When doing a photo shoot it is important to "shoot one for them, then one for me.  Take personal time to take photos for yourself too. For most of us photography is part of who we are, not just a job, so taking photos while on vacation or just for fun is just as important. This expands our horizon on art and portraits. Jose considers himself not only a portrait photographer, but a landscape photographer. The landscape is so important and not only as a backdrop. Shoot in areas you feel most comfortable in and only shoot what inspires you. Here is another big question, "What inspires you? 
If you can present yourself as a dedicated artist who can produce unique work, clients will respond to you, so distinguish yourself.
Weddings
You are the art director. This means you need to insert yourself by suggesting some lighting ideas or places things might go for better lighting. It is very common to walk into the room where a bride is getting ready and the room is a reck. No one wants photos of a messy and hectic room. Instead, move things around. Find where the light is best and turn the room into your own natural light studio.
Jose composes his images, but still captures the moments. You need to create beauty in the camera while subjects are present and in the moment. If you don't get it right the first time it cannot be redone. For example the first time the father sees his daughter in her gown or other priceless moments that could be captured; how could you ever get people to reenact such events.
Jose explained that some of his photos are not perfectly in focus or may be blurred, but he still uses them. Some are even covers of magazines. He says that it does not bother him if the photo like this sometimes if the photo is to good to get rid of. If they evoke emotion and feeling, and the composition is great then other small imperfections can be overlooked sometimes. What makes a strong image is: lighting, composition, emotional impact, and quality of image.
Lighting- the soft way
Use window light, outdoor shade, backlight, and sky light. Then always expose for the shadows. The best spot to meter is right below the subjects chin where a shadow is cast.
Don't focus too much on equipment, instead pay more attention to the shoot. Keep it organic, it is how the day was and that is how the bride and groom should remember it.
3 Rules of Thumb
-Create a clean canvas, use the sky, walls, shrubs, hills, and open land.
-Crop in Camera
-Use the rule of thirds
Achieving Emotional Impact
Be fast to react to a genuine emotion and anticipate the moments of the day. You can create some emotion during a shoot with a couple funny techniques. He brought a couple to the stage and told them to close their eyes and kiss. This was really romantic as they tried to find one another's lips, it could also be funny depending on the couple and how they react. Either way you are getting a photo with true emotion. Another trick is to have them walk and ask the groom kiss the bride on the cheek as they walk. Your energy should match the energy you want you couple to have. Don't be afraid to ask clients to do things you wouldn't do yourself. You will be surprised how often they will say yes, and if not it doesn't hurt to ask.
Jose did a shoot with a couple and had an idea to shoot them tastefully nude on the beach. He was really nervous to ask, but when he asked the bride she said yes right away. He said once they got to the beach and they removed their clothes they where totally comfortable, and the images turned out amazing.
He had another story about a couple whose wedding he shot and while they had met and talked about all the things they wanted photographed and ideas that they had, the couple seemed very annoyed with all the picture taking. The bride was only allowing Jose to take one photo of each thing. When sunset came, and they had discussed earlier about going out and doing a photo shoot, the couple changed their mind and refused to go. Jose was worried because he was not getting all the photos that he needed, but their was nothing he could do. You have to do what the couple wants and if they are done taking photos then thats that. Luckily, it turned out okay and the photos he did take the bride was very happy with. The mother of the bride did not understand why there were so few photos though and the sunset photos were not taken. To make her happy he gave her a photo book and after that she was happy and loved all the photos. Sometimes people need something else to make them happy or change there minds.
Marketing & Advertising
Use the web, blog, and word of mouth. It is also really important to create relationships with vendors. Plus, shoot with the idea that your work will be published. This means including a lot of details. This is important for the couple too, because you never know what items are sentimental.
Magazine submissions and online blog submissions are a great way to get your name out there. Make sure to set up a google alert to know when people are talking about you or your work. If blogs are using your photos, ask them to include a link back to you.
Jose Villa submits his work to:
Town & Country
Martha Stewart
Inside Weddings
Brides
Southern Weddings
Real Simple Weddings
Pacific Weddings
Be real with yourself before to spend the time and money to submit work; can you see yourself in that magazine?
Conclusion
"A cohesive assemblage of artistry, personality, and service can help you create a successful wedding photography business. 
Advertisement