Advertisement
Ikea Introduces the Craptastic New Inconvenient-Stagram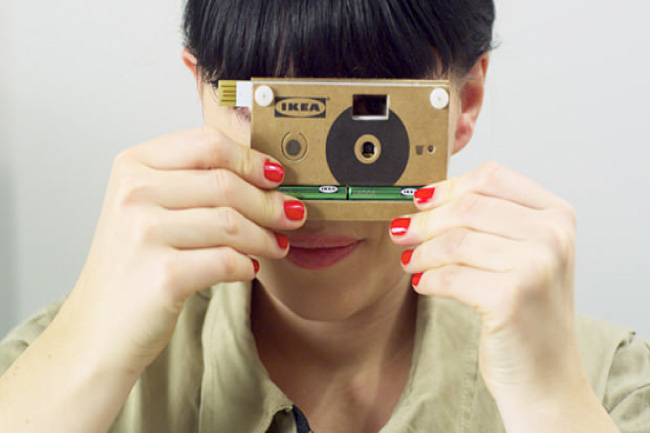 Originally introduced as simply a promotional product, we hear that Ikea is now taking their new cardboard camera into production to sell in Ikea stores.
The camera runs on two AA batteries and can apparently hold up to 40 pictures with its built in memory, which then plugs in via USB to transfer to a computer.
So if you have ever thought to yourself, "Instagram is great and all, but I really want a less convenient way of taking lo-fi pics." Then this would be the answer to your dreams!
Knowing Ikea, I am sure this camera won't cost more than a couple bucks. Enjoy!
Read more on the BBC News Network.
Advertisement