Advertisement
How to Shoot Cool Liquid Drops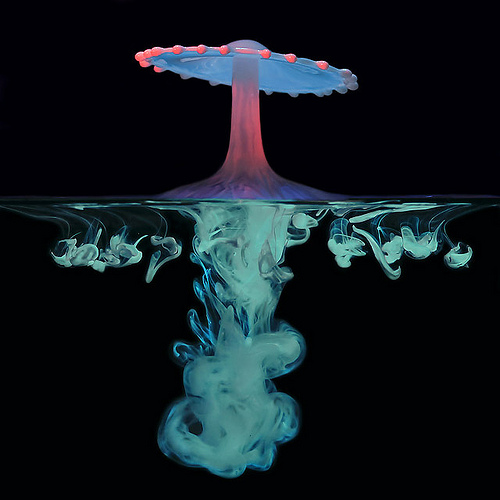 Have you ever wondered how these liquid shots are taken? Well, Liquid photographer Corrie White wrote not one, but two different articles on liquid photography for DIY Photography, one on and one on liquid flow, which is more of a heavier cream-based drop. Both are definitely gorgeous to look it.
Here are just two tips that I got from these two excellent tutorials:
Use thicker liquid
Be sure to increase the viscosity of the drops because it makes it easier to create the organic shapes when dropped into water. The liquids that Corrie uses are water, milk, almond milk, cream or any combinations of these. If using water, experiment with different additives such as dissolved sugar, glycerine, or rinse aid to add viscosity. Use table cream mixed with food coloring to create the creamy liquid flow look.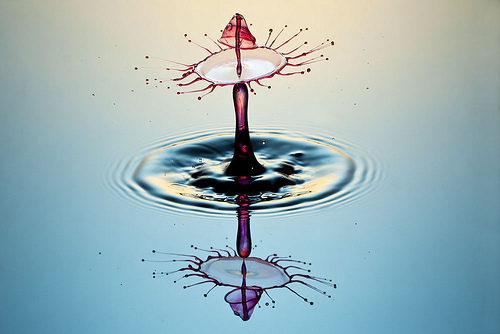 Make foot shutter release to trigger camera
This is actually pretty ingenious because it frees both of your hand and allows your more flexibility in timing your shot. Take a wired trigger and tape it down to the floor so you can step on the shutter release button with your foot.
There are even more tips that Corrie goes through in her article, so be sure to read both posts on The Comprehensive Water Drop Photography Guide and How To Shoot A Liquid Flow. You can also visit her website at LiquidDropArt.com.

Finally, if you have any cool liquid drop images, be sure to link them in the comments!
Advertisement