Advertisement
First major review of the hot Olympus OM-D E-M5 is out on Robin Wong's Blog
Wow, as a dedicated micro 4/3 fashion and commercial photographer (Check my work at Fotosiamo.com), one of the cameras that I am most excited about this year is the coveted Olympus flagship, the OM-D E-M5. Sure, it's a mouthful of alphabet soup, but nevertheless, the little Oly takes the micro 4/3 system to new grounds with features such as 5-axis in-body stabilization, vertical battery grip, and weatherproof body. That last feature, by the way, was demonstrated very effectively in this Youtube video:
Olympus OM-D water torture test.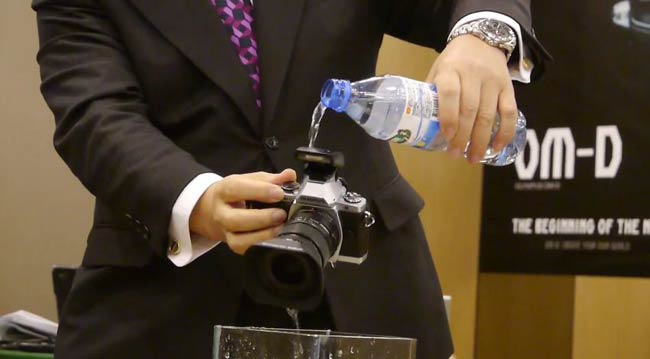 The sensor, which is rumored to be an all-new non-Panasonic-derived sensor, is also being touted by Olympus as a significant improvement over the Olympus E-P3 and the Panasonic GX1, especially in high ISO. Slowly but surely, images started to trickled out on the internet that seems to validate this claim, first as small jpegs, then larger jpegs, and then recently, RAW samples.
Now, Robin Wong has published the first of his 4-part review of the Olympus OM-D camera during his trip to the Batu Caves in Kuala Lumpur. The most amazing discovery that Robin made is the much-improved dynamic range! Seriously, the photos are incredible! So much highlight and shadow details preserved! A dark cave and bright sun-drenched cliffside should have resulted in blown out highlights outside and noisy, muddy shadows inside, but not with the OM-D!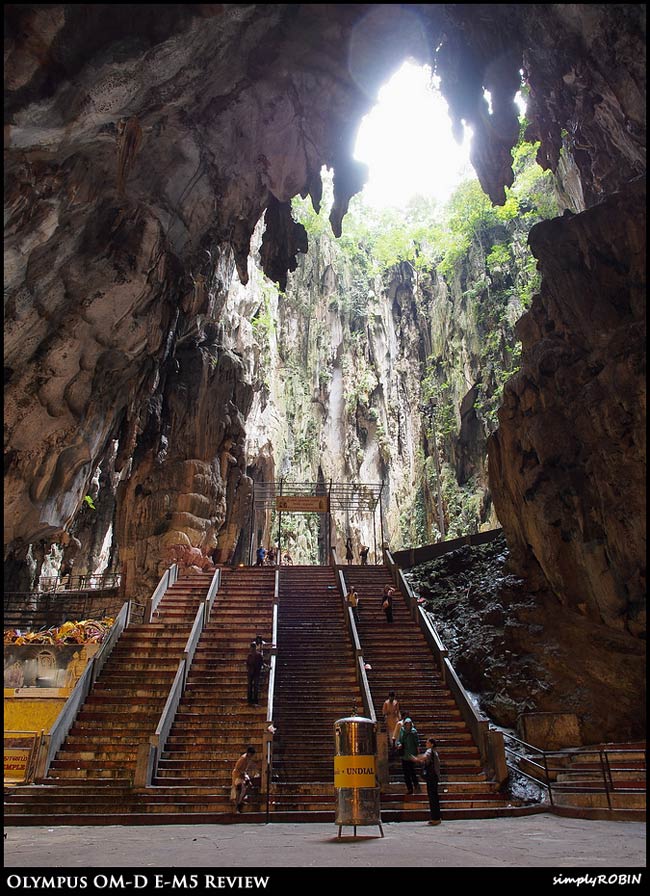 Simply put, you just have read Robin Wong's review. I am so in love with this camera! Where is my review unit, Olympus?
Robin Wong's Olympus OM-D E-M5 review

Buy it on Amazon with the 12-50 lens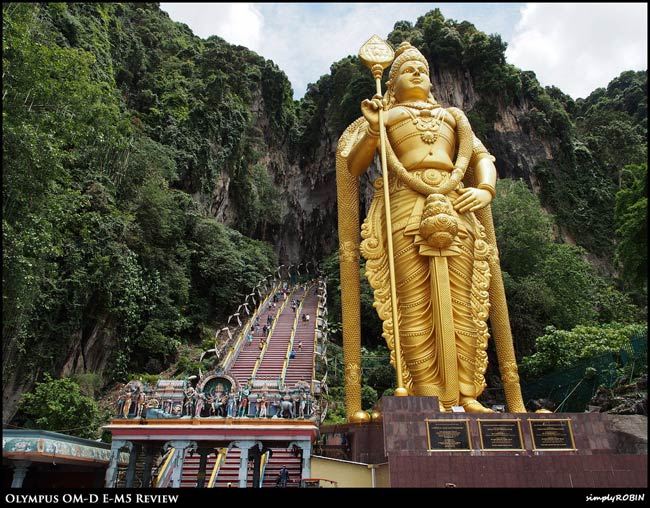 Stay creative!
Article written by
Joe Gunawan | fotosiamo.com
Joe Gunawan is a commercial and fashion photographer based out of Los Angeles, California. Check out his work at fotosiamo fotografie
Related Products:
Advertisement